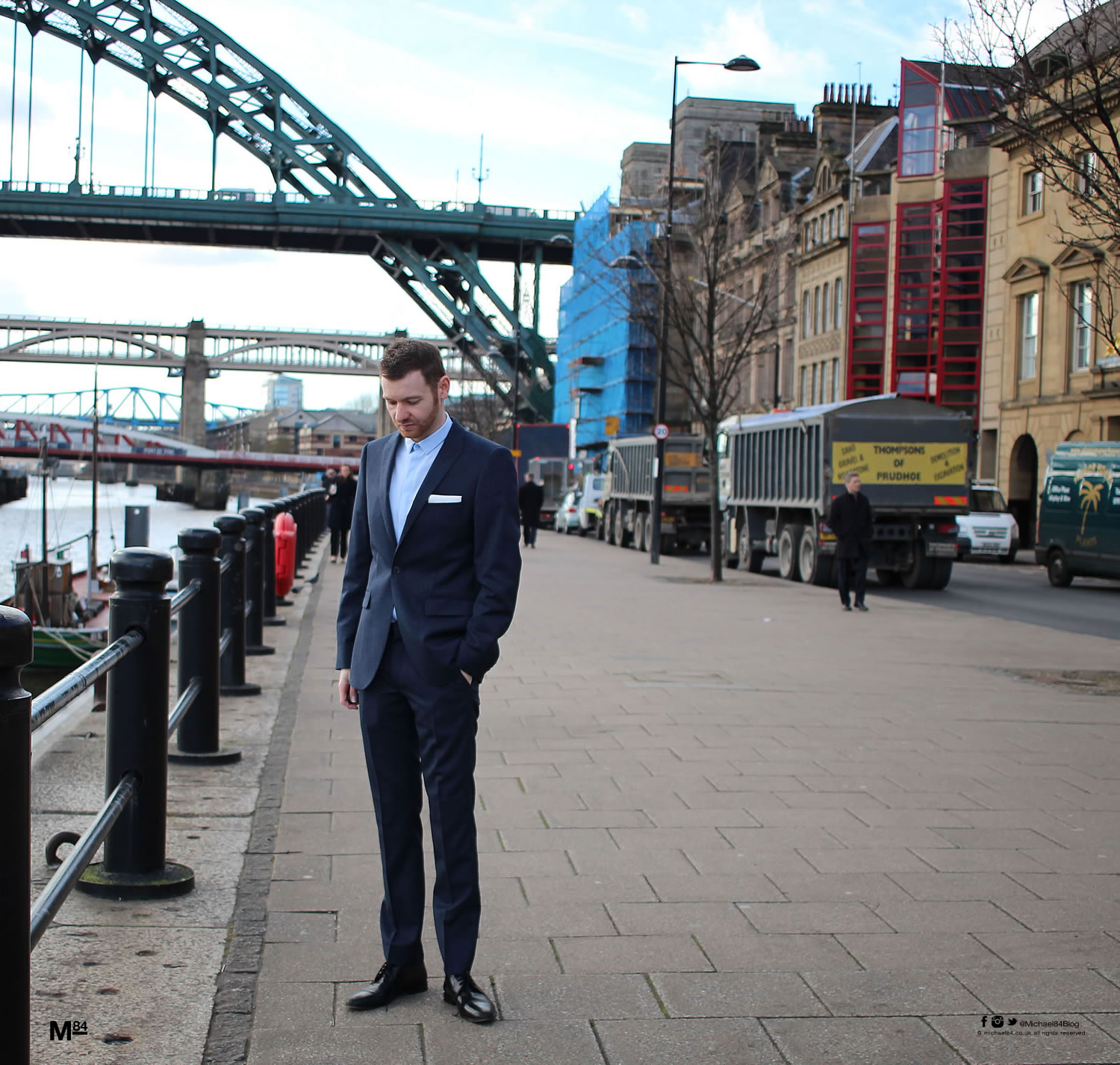 TOPMAN recently launched their campaign for their suit styling this season, and picked out some of the biggest fashion bloggers in the UK to style a suit for their city. Great Britain, Great Suits, is all about different styles of suits in some of the hottest cities in the UK. These were London, Brighton, Birmingham, Manchester, Leeds, Glasgow and of course Newcastle.
I am proud to say that I represented Newcastle, and spoke of the style trends we have in our amazing city. My suit choice was called "Shades of Blue", and as the name suggests, was a blue suit, styled with a light blue shirt, and black derby shoes.
The colour and style is really great for our city, which is a mix of bustling restaurants and bars, plenty of shopping for the latest fashion and relaxing in a more chilled out environment. Blue is a very versatile colour when it comes to suits;
A blue suit is something I think every guy should own, it's more of a modern colour over the usual black, can be worn in a variety of situations you may find yourself in, and can be styled with so many different colour and texture options.
Of course there's only one place to shoot this outfit to represent Newcastle; Our iconic Quayside, and managed to get a bit of the Tyne Bridge in too 😉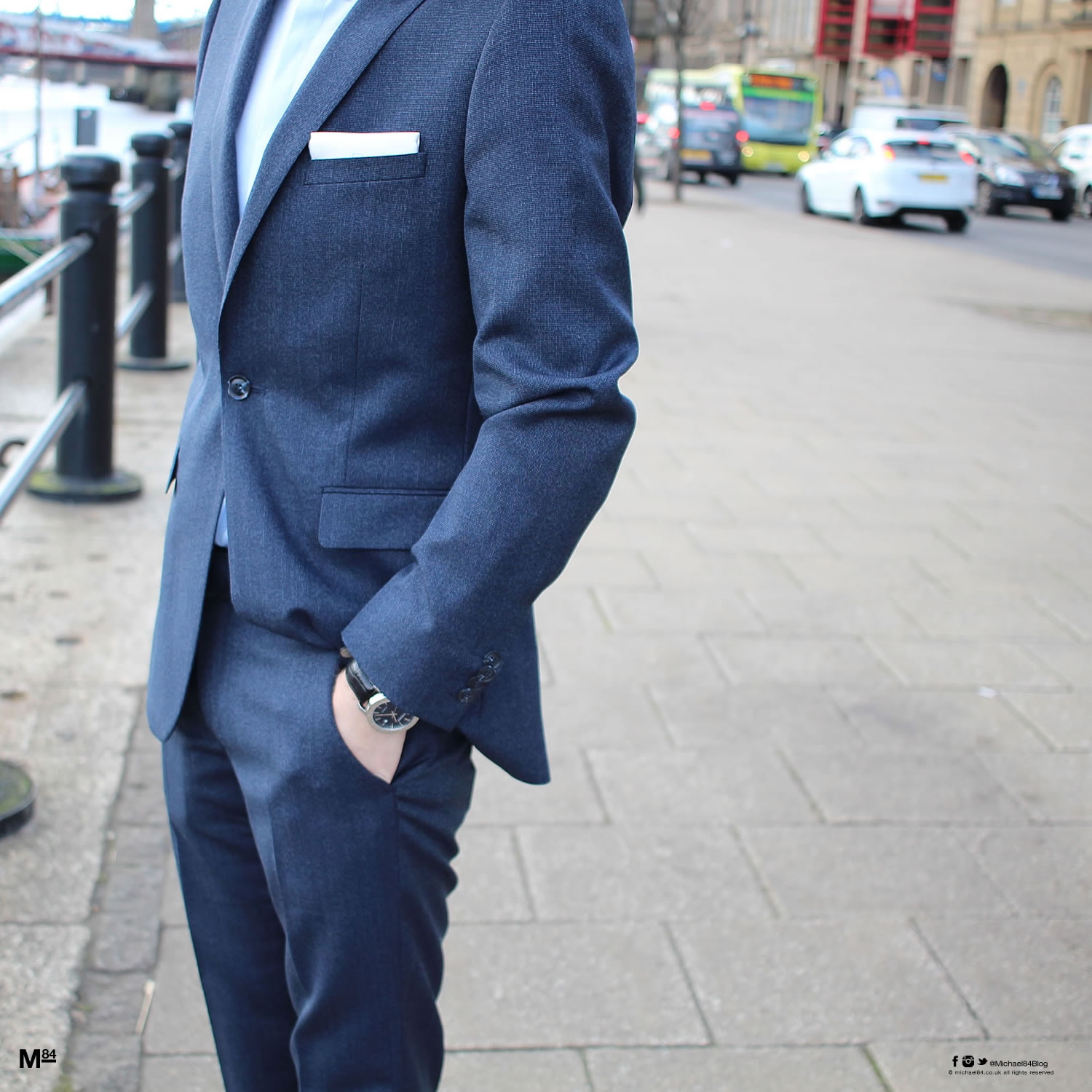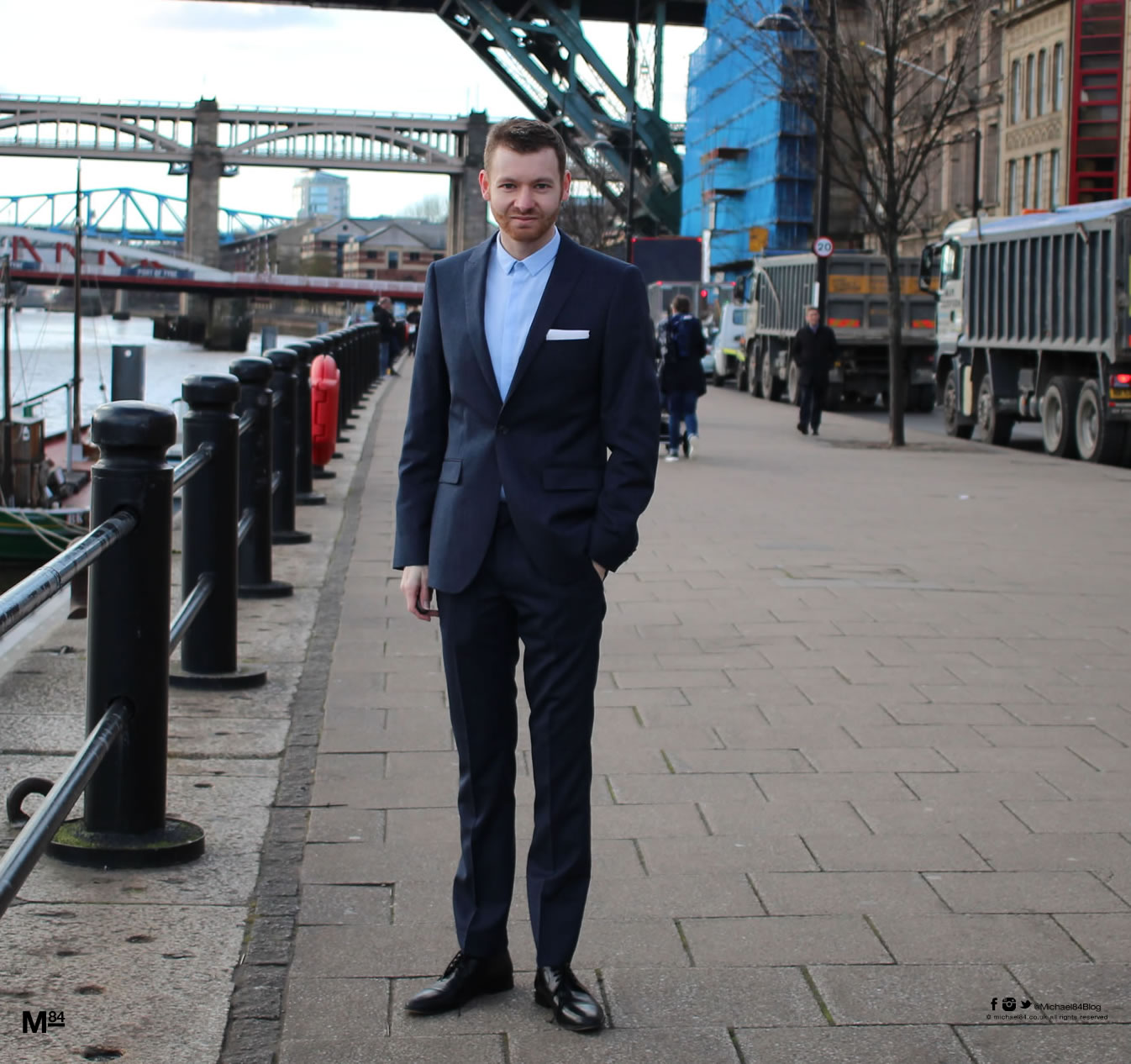 Thanks For Reading...Want More? 🙌
Hi, I'm Michael 👋 I'd love you to subscribe to my newsletter for exclusive content & updates on my blog straight to your inbox. (No spam, I promise!)