I was having a browse around the HBO website because it was the final Entourage recently, and the U.S. store had lots of auction items which were cool, but only available to the U.S. customers which is pretty shit! 🙁 But, I did find some t-shirts which they do, I never really knew that they did them so it was a nice surprise. I had to order some, and they came today! This is what I got: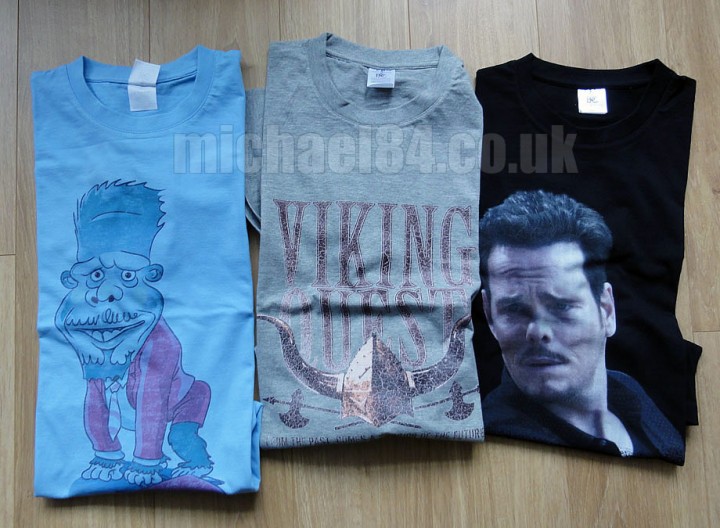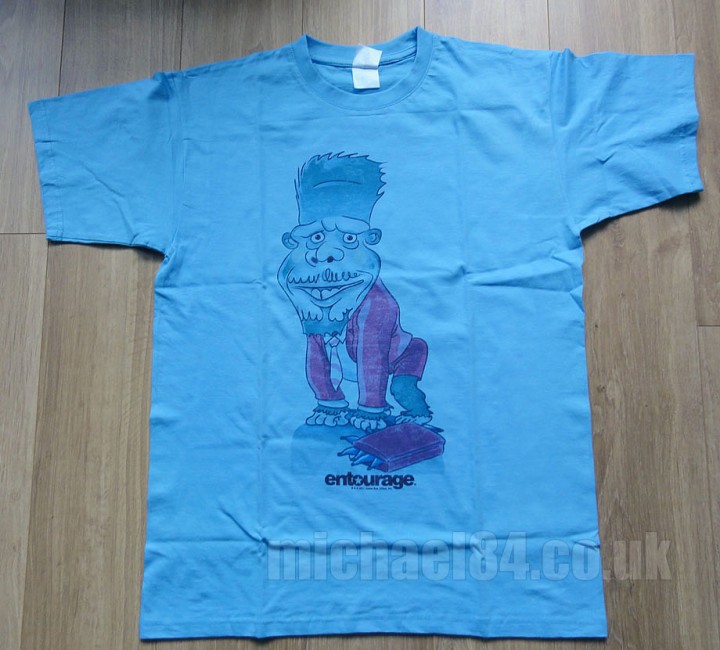 Johnny's Bananas! I saw this and thought I had to get it. Johnny goes bananas! 😛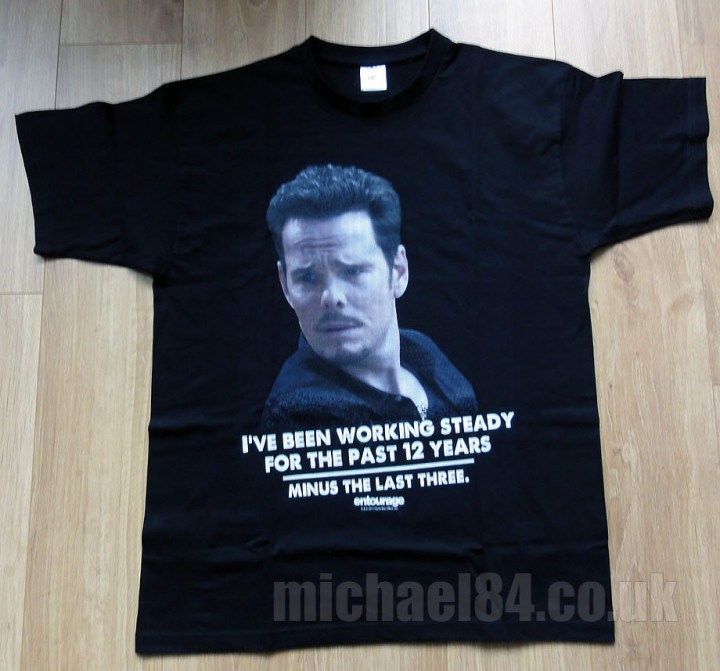 Drama is known for many quotes, this one "won" the HBO Facebook competition. I could actually have found a few better quotes, but this one is still good. "I've been working steady for the past 12 years. Minus the last three". haha! 😀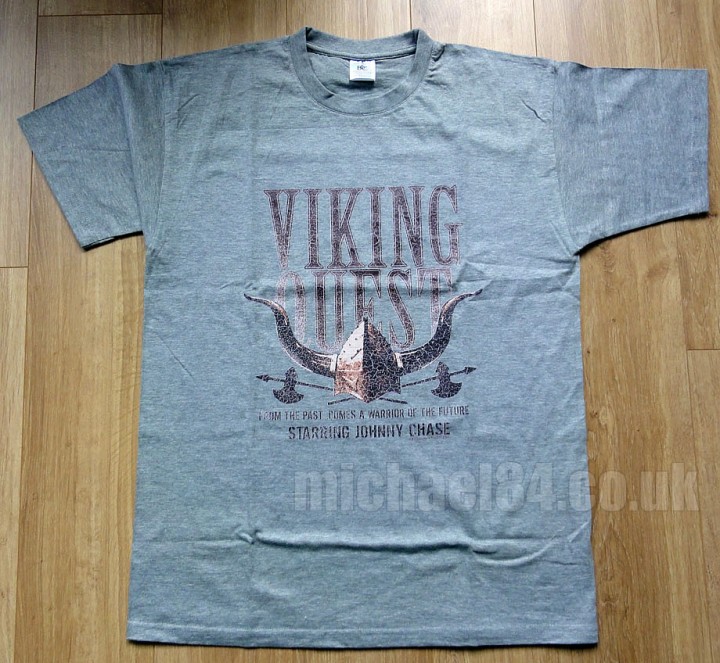 The show which Johnny Drama "starred" in…Viking Quest! 😀 Also the show he is ridiculed for being in for most of the first few seasons on Entourage. I still love it! VICTORY!!!!! 😉
Its funny that Vince is the star of the show, but all my tees feature Drama, I guess he is subliminally my favourite character although I love them all. He probably gives the most entertainment 😛
About the t-shirts – I was sort of disappointed, because they are clearly just blanks which have been printed on; They still have the generic label in the neck. Since I am a t-shirt guy I know the brand, and it sort of spoils the authentic-ness of these shirts, they are official HBO Entourage t-shirts, but it looks like anyone could have done them. On the positive side, I know the brand they have used, and I know they are good quality, and by feeling them I know they are too 🙂 They are worth the £16 each.
Thanks For Reading...Want More? 🙌
Hi, I'm Michael 👋 I'd love you to subscribe to my newsletter for exclusive content & updates on my blog straight to your inbox. (No spam, I promise!)