Hi guys!
So recently I have teamed up with LG in an exciting new project. We've just seen the back of London Fashion Week, and LG has created an eBook which I am glad to say I am part of. The task was to create three outfits for three different occasions, and go into how I usually care for the fashion pieces I've picked. The occasions were a sporty style, smart look and a cosy-casual look, which incorporate a wide range of different clothing and fabrics.
Getting the laundry right with your clothing is important, it's something which I've taken more seriously over the years where I've bought more expensive items, or just clothing I really love which I want to last.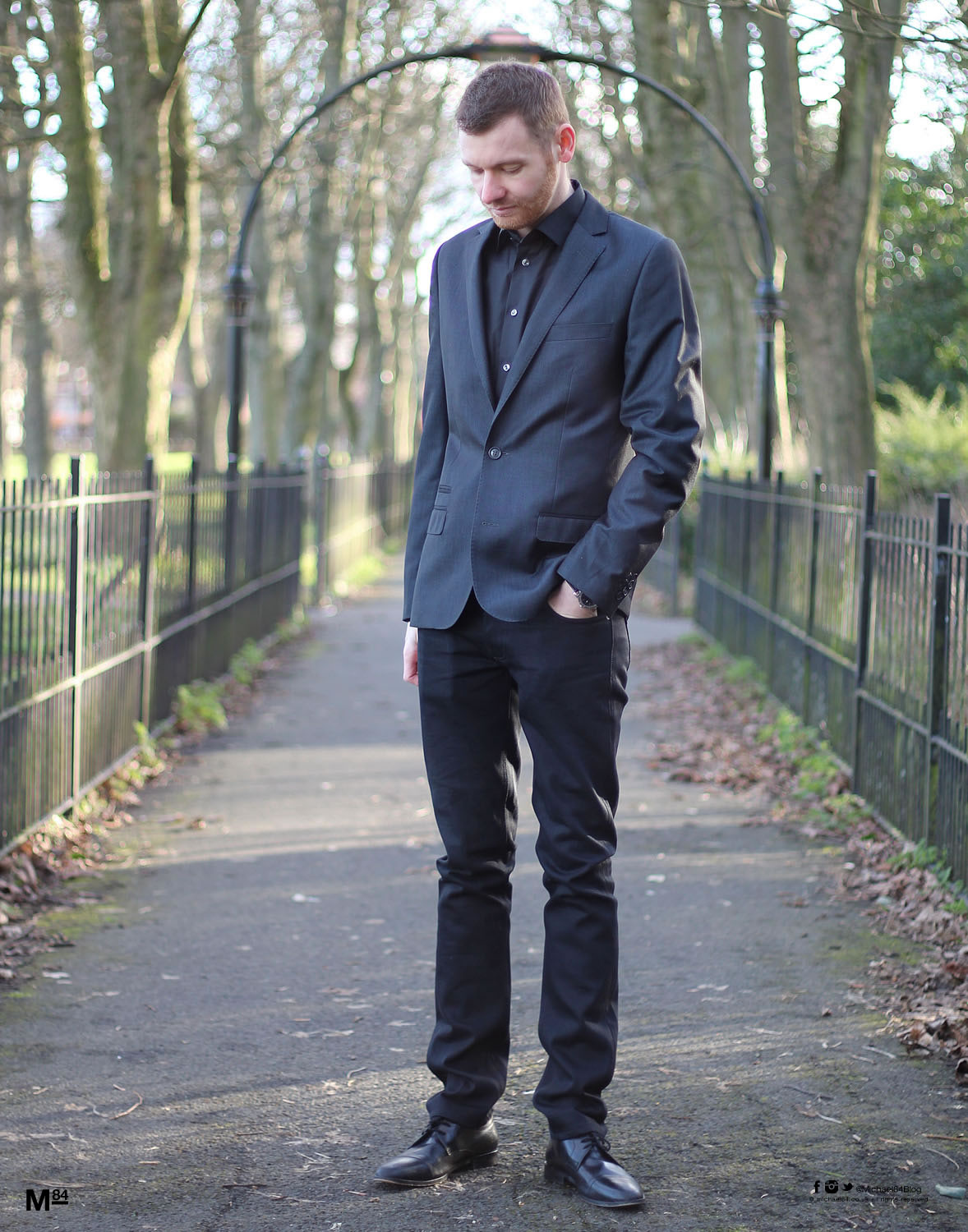 Smart Look
For my smart look I went for a blazer jacket from Minimum in grey, black selvedge jeans from Nudie Jeans and a black shirt from Eton. The outfit was finished off with black derby shoes by Kurt Geiger. I love this look, it works really well for a night out and the dark blacks of the jeans and shirt are brought out by the slightly lighter grey jacket. The blazer is 100% wool and needs to be dry cleaned, if there are any small marks these can be spot cleaned to keep the jacket looking it's best. You shouldn't wash jeans very often, every 6 months should be fine, and can be aired out to keep fresh.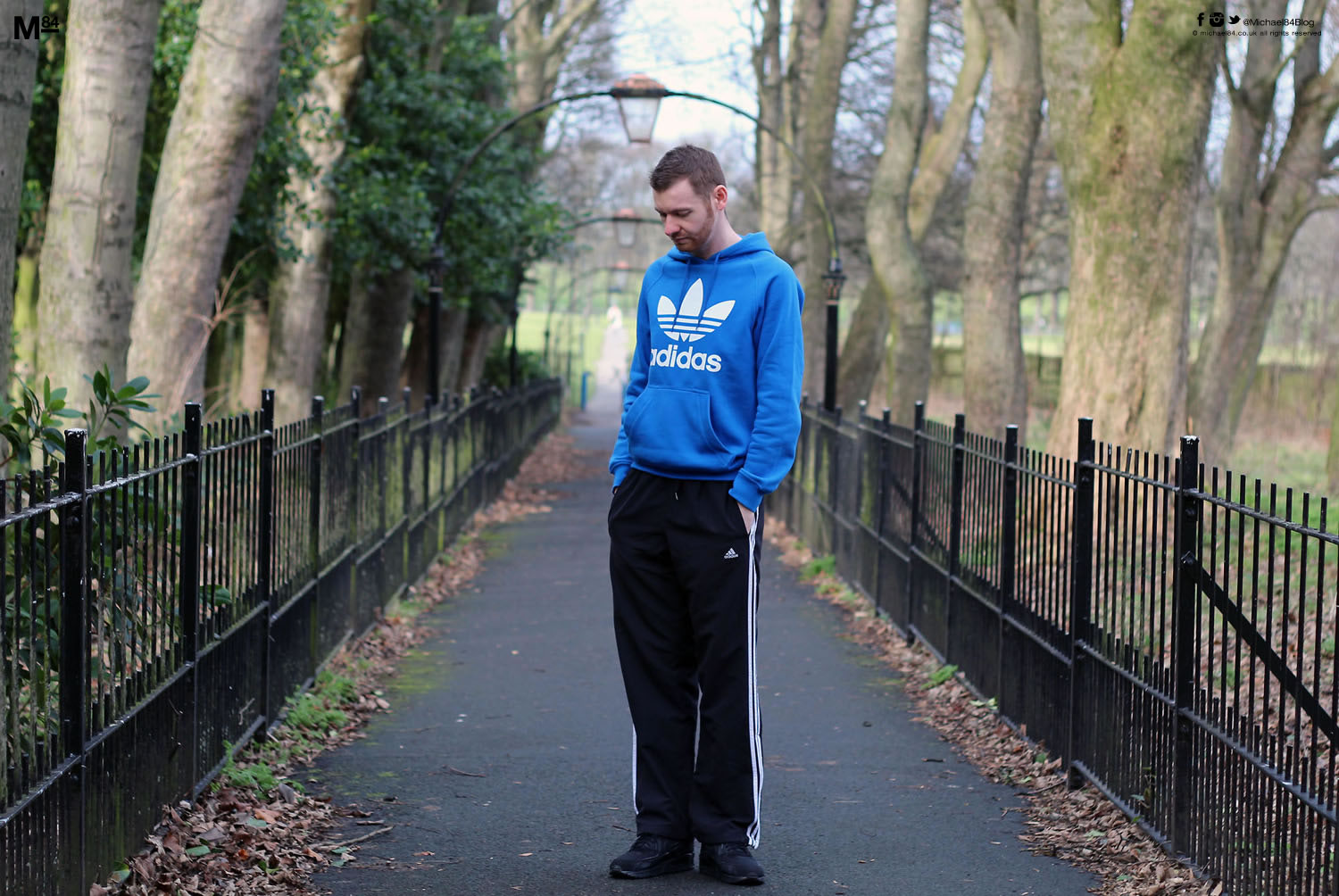 Sporty Look
If you read my blog a lot and follow me on Instagram, you'll know that I go out running a fair bit. I love running in the summer, and last year I went out for a run pretty much every day, I still go out in the winter if the weather isn't too bad, but not as much. Obviously I have to wrap up more, and you'll find me in a hooded sweatshirt and pair of tracksuit bottoms. Both of these need to be washed a fair bit, luckily they are made from cotton and polyester, so are perfectly safe to put into the washing machine.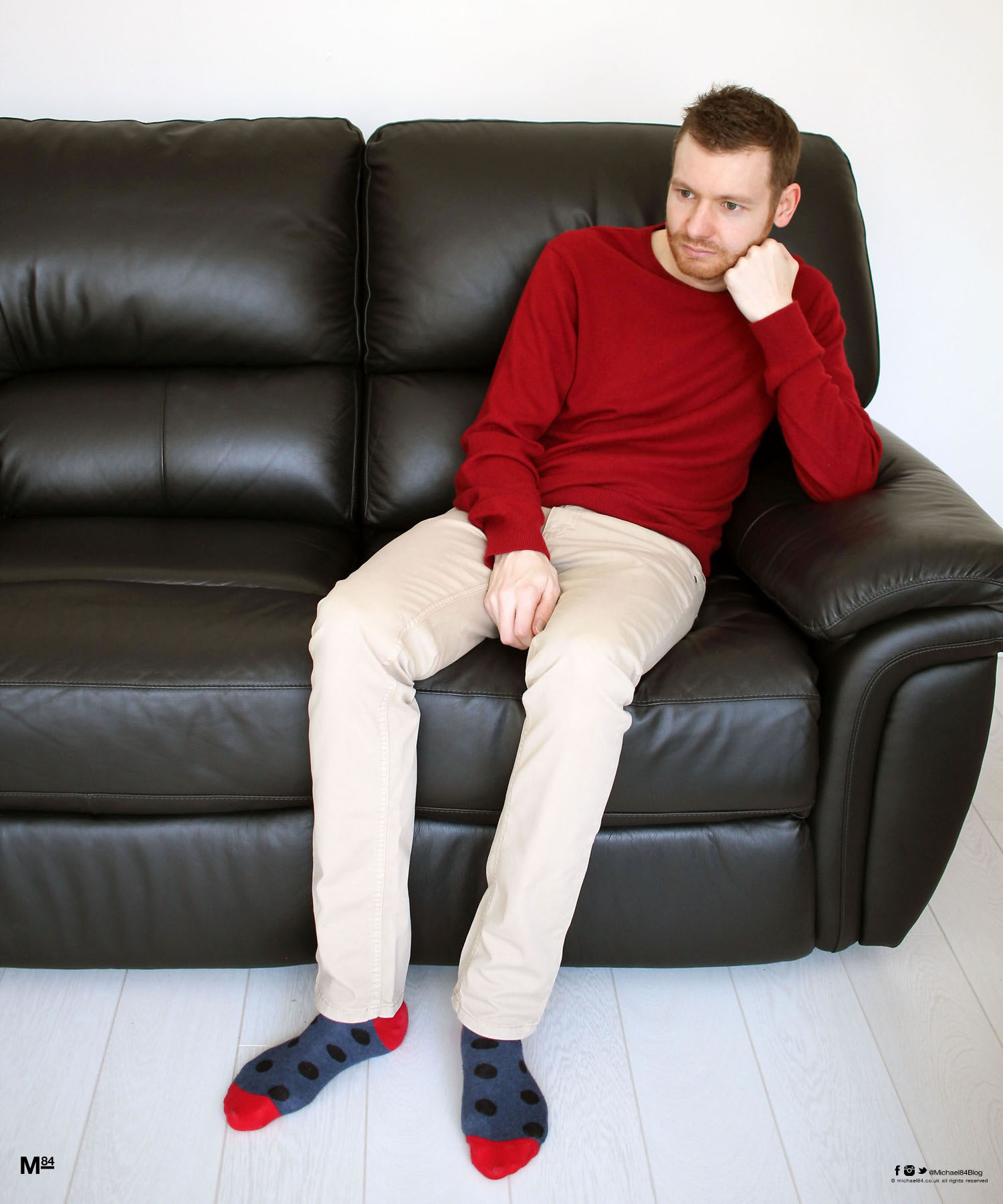 Cosy-Casual
It's still cold, so cosy casual fashion is still a good thing to keep in your wardrobe. I have gone for one of my favourite jumpers, a 100% cashmere knit from Jaeger in red, along with a pair of soft chinos from Mango in a sandy/beige colour which compliments the jumper well. It's just for just having a film night or relaxing watching TV or listening to music. The chinos are pretty easy to keep clean, washing them in the machine. The cashmere knit is the tricky one, and needs to be hand-washed and then dried flat to maintain it's quality and integrity.
LG eBook
Check out the LG eBook with some helpful hints on how to keep your fashion looking it's best, which features a couple of the UK's favourite fashion bloggers, including Michael 84 of course 😉
Michael
Thanks For Reading...Want More? 🙌
Hi, I'm Michael 👋 I'd love you to subscribe to my newsletter for exclusive content & updates on my blog straight to your inbox. (No spam, I promise!)