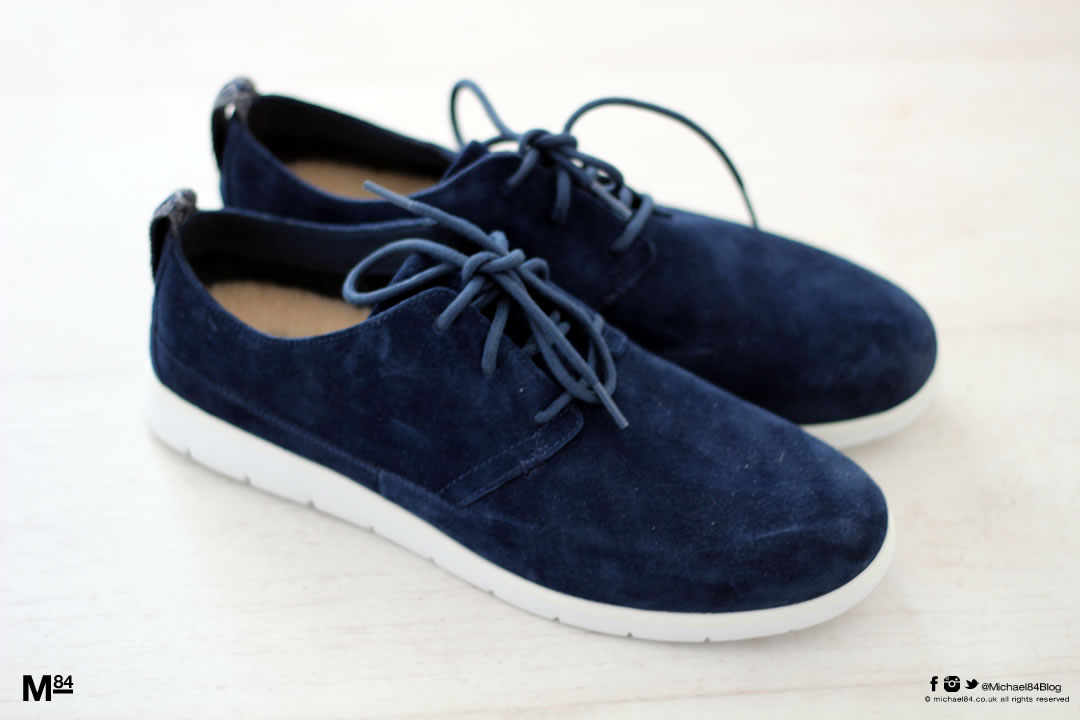 A few weeks ago I wrote about the new Ugg for men shoes which are available to buy, and they have proven to be so popular. I decided to get myself a pair of the Bowmore style, and I was lucky to get them!
A waited a couple of weeks before deciding I would take the plunge and get a pair; I ordered a bigger size than I should, and the next size down was sold out, so ordered them from another place, then cancelled that order because they took so long in processing it! By luck I finally got a pair from Ugg Australia online, they had one pair of size 9 so got them while I could. They are available in three colours, but I opted for new navy, I really love this colour.
First of all they are so light! They are advertised as being ultra lightweight and use Ugg treadlite technology, but you have to actually have a pair in your hands to appreciate how light they are. Don't be fooled by their lightness either, because they look and feel pretty well made, I'll of course be testing out the durability wearing them all the time.
They have a twin-sole; That means the usual inner sole you'd expect to see, but also come with an optional fur lined insole too; This makes them even more comfortable.
The sizing
Being a guy I have never had a pair of Uggs and could not find any to try one in shops, so was worried about the sizing. I asked someone who advised going one size up, but I don't think this is the case, and they fit quite true to size. A size 9 is fine with me, I have 10's in Air Max (and 1 10.5 which is quite roomy) but my shoes (Kurt Geiger) and all Converse I have are size 9 and they all fit; In future I will go for the 9's in all my footwear 😉
I have got to say I really love these; I have never been the one for casual shoes, but lately I have developed a real taste for them, and these are a really good pair for the summer which I can see wearing on nights out and more smarter daytime occasions.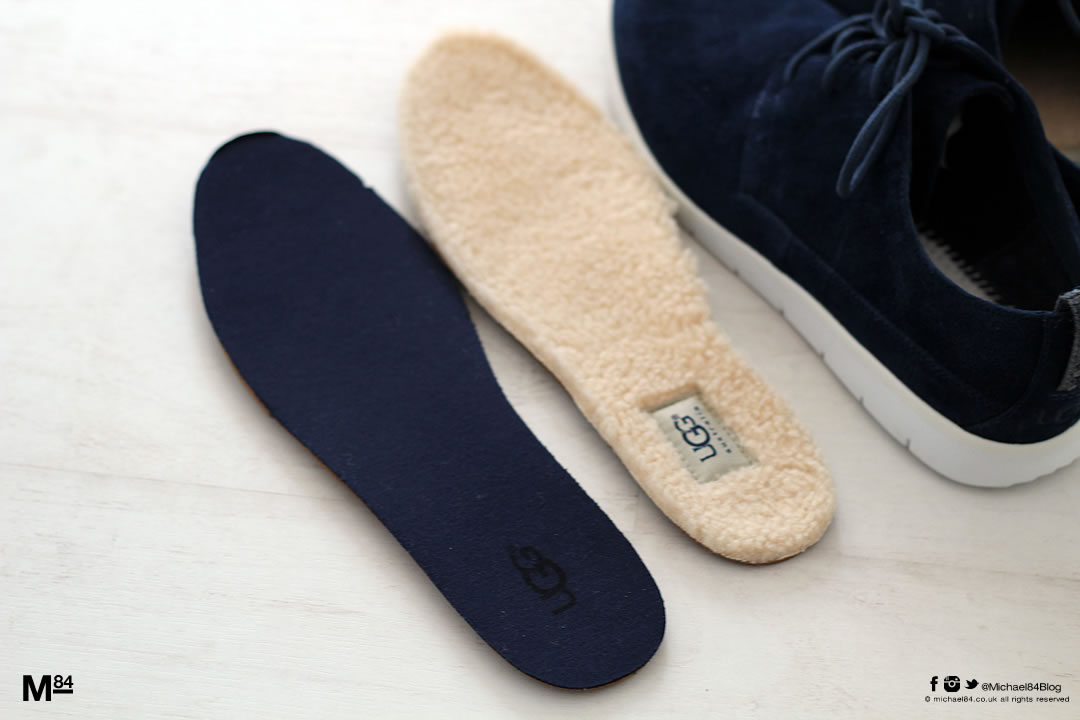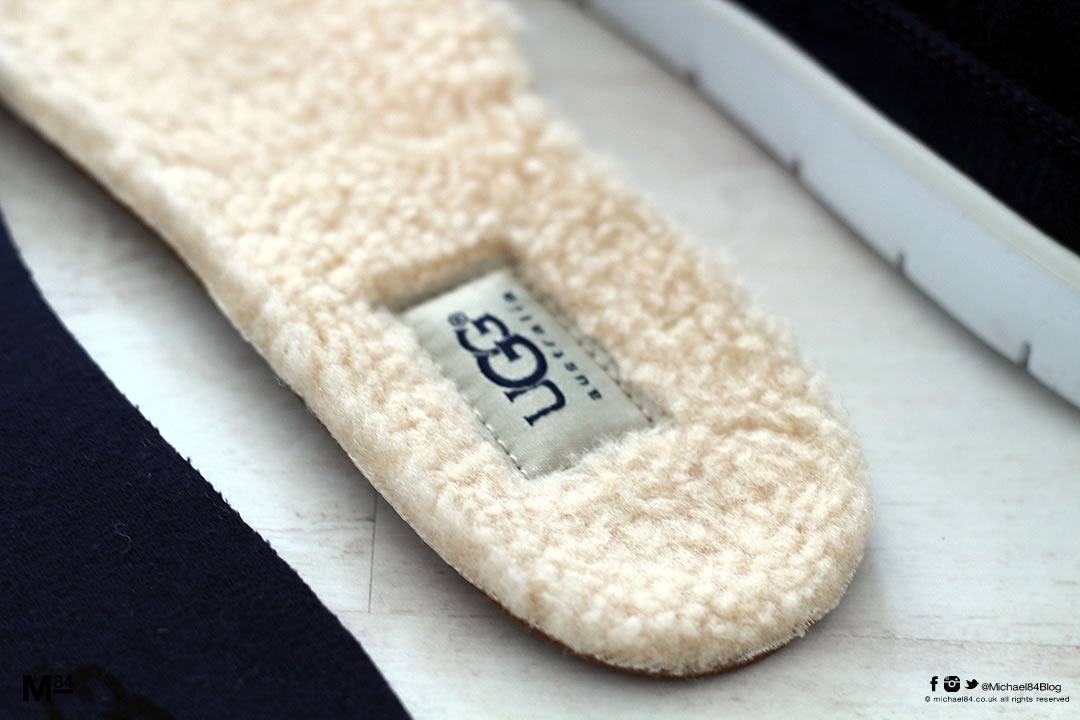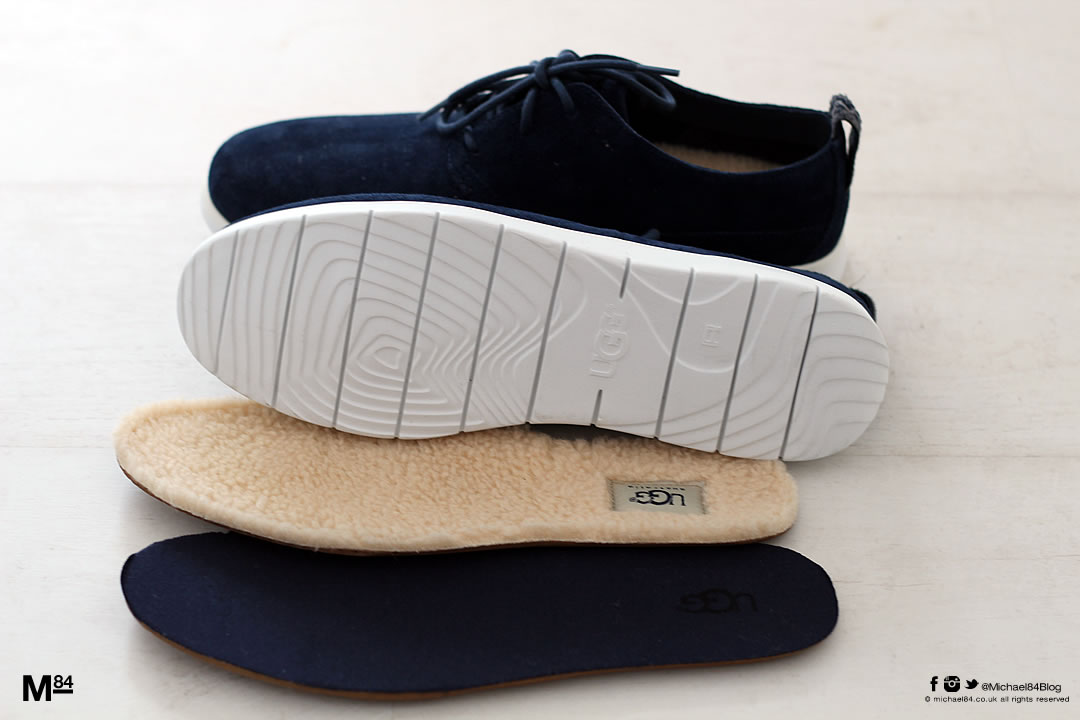 Thanks For Reading...Want More? 🙌
Hi, I'm Michael 👋 I'd love you to subscribe to my newsletter for exclusive content & updates on my blog straight to your inbox. (No spam, I promise!)