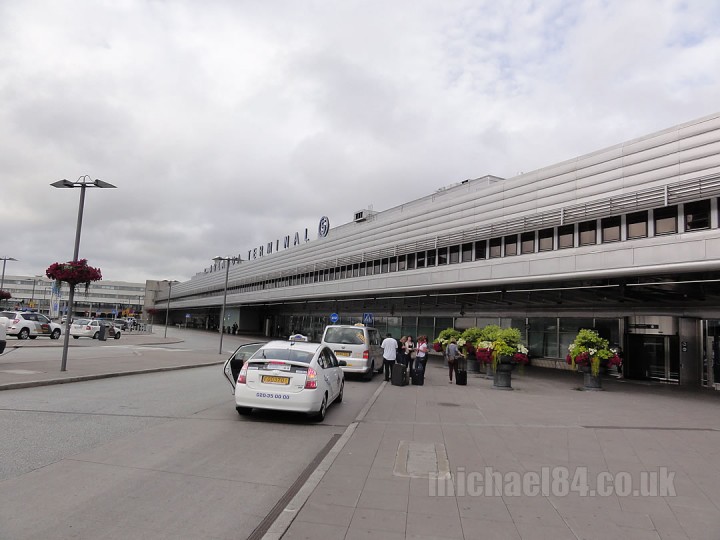 So I was at Arlanda airport last week flying out of Stockholm, ahhh the memories. I was at terminal 5 of Arlanda, which deals with the international flights. The airport is actually quite small, not as small as Newcastle, but not huge, quite a nice size actually.
I was in departures and went to duty free to pick up some things, I got my Chanel Allure and I picked up some vodka. The vodka was Smirnoff Espresso, I had never seen it before so I was excited to get it; Apparently you can only get it from duty free if the label on the shelf is to be believed.
I went to pay and the guy tells me "We cannot sell alcohol if you are travelling within the EU, it's the law". WTF!?!? I could not believe it. Sweden is so strict with their alcohol laws, it won't even let me take it out the country!

Apparently it is true, at least according to their website, they do not sell alcohol if you are flying within the EU.
I like Arlanda airport though, it's nice, friendly people, and very clean. When I arrived one of the first things I noticed about it was how clean it was!
Thanks For Reading...Want More? 🙌
Hi, I'm Michael 👋 I'd love you to subscribe to my newsletter for exclusive content & updates on my blog straight to your inbox. (No spam, I promise!)