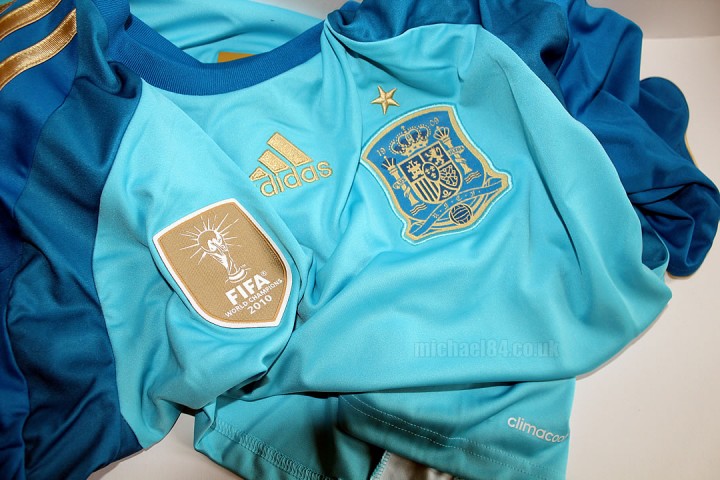 If you read my blog or know me you'll know that I support Spain and always have done since I was a kid, and I always buy the Spain kits, usually the home and away, and then the goalkeeper's home and away too. Usually I get the home shirt first, this was unveiled a few months ago on my blog, and have been available to buy for a while. I have not got that yet, but I have got the brand new Spain home goalkeeper shirt ready for the 2014 World Cup, with official Casillas printing 😀
The goalie shirts are usually hard to get, but Adidas have discovered people outside Spain actually want them, so are selling them. This is direct from Adidas, and they printed the official name and number, but you may notice something missing…No front number! I have spoken to them and they insist that they do not print the front number. This is odd because you'll know that all international shirts have a small number printed on the front as well as the back. It's actually a FIFA rule in the World Cup.
The shirt is a combination of blues, with gold trimming, and I really like it. It's finished off with a two tone Spain crest, something they're doing on all the shirts and training gear, this being blue and gold, the home shirt being all gold and red.
The away shirt and GK away top are yet to be unveiled, with some suggesting black for the away top, with a yellow stripe through the middle.
The shirts come complete with the FIFA World Cup Winners 2010 badge 🙂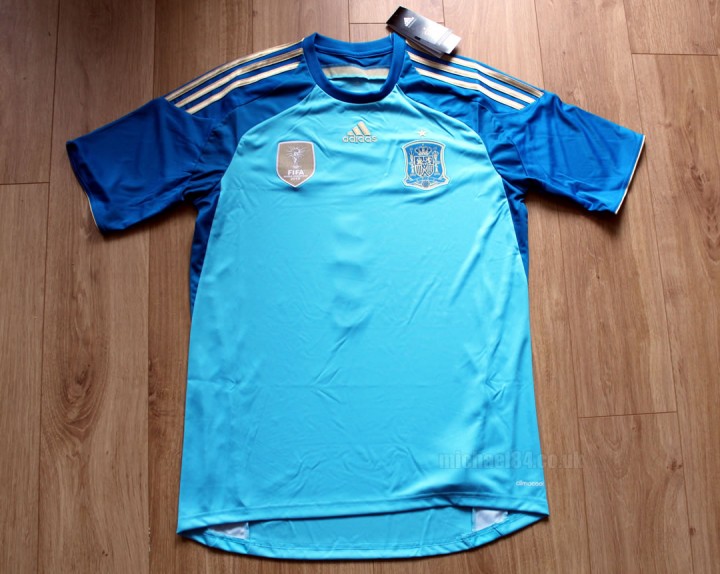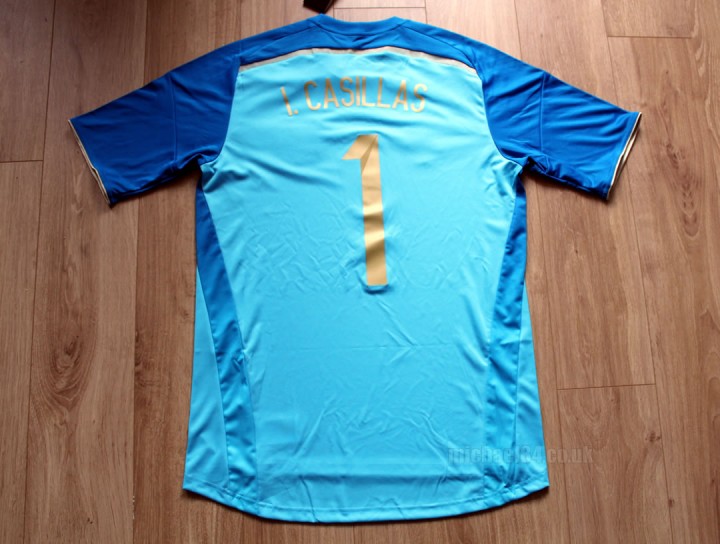 Thanks For Reading...Want More? 🙌
Hi, I'm Michael 👋 I'd love you to subscribe to my newsletter for exclusive content & updates on my blog straight to your inbox. (No spam, I promise!)