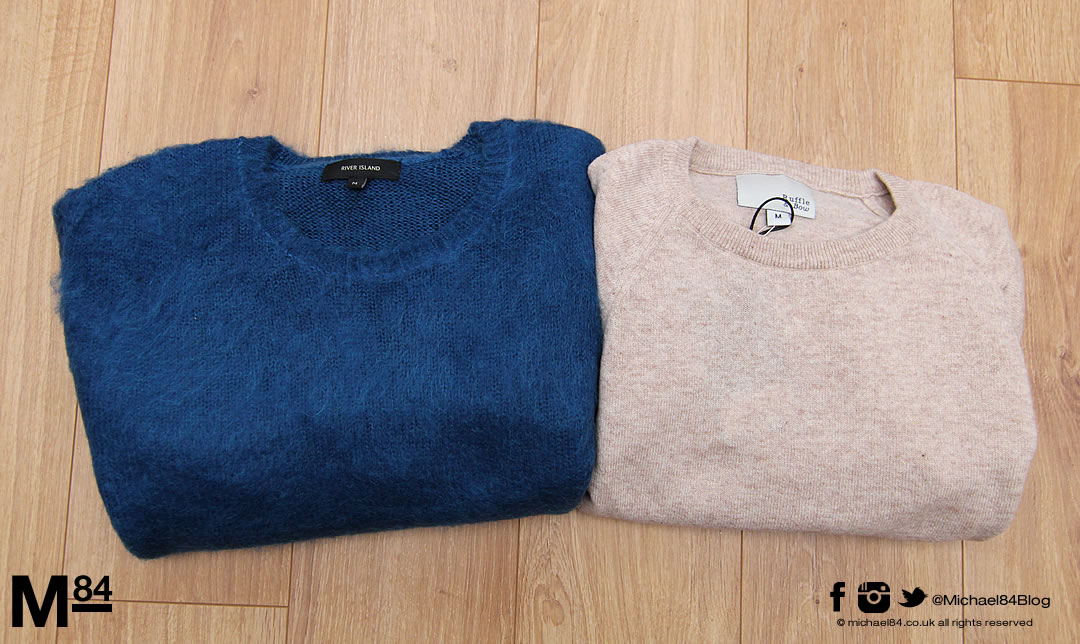 At the back end of last week I got a couple of more things from the sales…Yes, they are still on! I was waiting for this delivery for a couple of days, but it finally came and I was really happy with it. I actually ordered from Nelly (Sweden) and He By Mango (Spain) and surprisingly they both came on the same day which was a bonus.
First off from Mango I got a black cardigan. I already have a couple of these but they are a little worn looking and I wanted something more fresh. It's a classic and simple black V-neck style, and has 2 pockets. I've expanded my coloured jeans/chinos range too, by getting these grey/off-white chinos, I had already got the beige pair of the same style earlier last week. To round off my Mango purchases I got a simple black T-Shirt to use for layering my shirts or knits.
I really like Nelly and they had some great things in their sale. I've wanted a fluffy jumper for ages, but have not been able to find one. This is a River Island one made from nylon, mohair and acrylic and is quite a large size. A brand which is new to me is Ruffle and Bow which is a brand based in Gothenburg, Sweden. It's a round neck collar knit which is a sand colour which I like.
Check out more pics below…