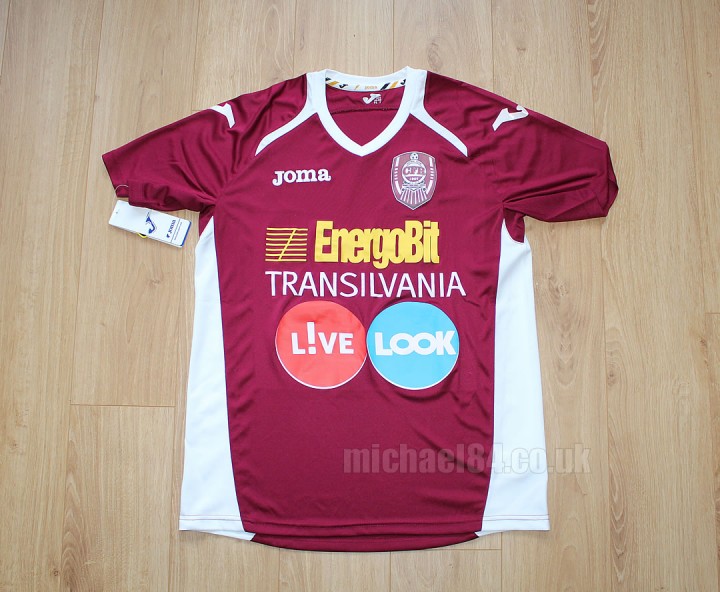 I got my CFR Cluj Shirt! 😀 Why and how did it all start? Well 3 or 4 years ago I decided that I wanted to follow a team in the Champions League, but not just any old team, a team out of the ordinary. I then loved CSKA Moscow, and wanted one of their shirts. After a few years of searching I could not find one, so I pretty much gave up. then they finally got into the Champions League last season, so I re-started my search, and found where I could get one from, all the way from Russia! You can read the rest of the story about how that went here.
I also wanted a Cluj shirt from the last time they got to the group stage, 2 or 3 years ago I think it was. Once again that was also really difficult to find a shirt, and in fact I could not. This season CSKA are not in the Champions League (but are currently top of the Russian league so may be next season!!) but Cluj are. They almost upset Man Utd the other week by going 1-0 up, but then losing. They are 2nd in their group. I decided that I would once again follow a team in the Champions League, and tried to find a Cluj shirt…And, as you can see from the first picture above, I did!

It's slightly different to the Champions League version, the UCL version does not carry the "Energobit" logo, probably due to rules on only one sponsor or something. They do have it printed on their shirts in the Romanian league however.
I am pretty happy I got it, and I will be wearing it next week when the Champions League is on 😛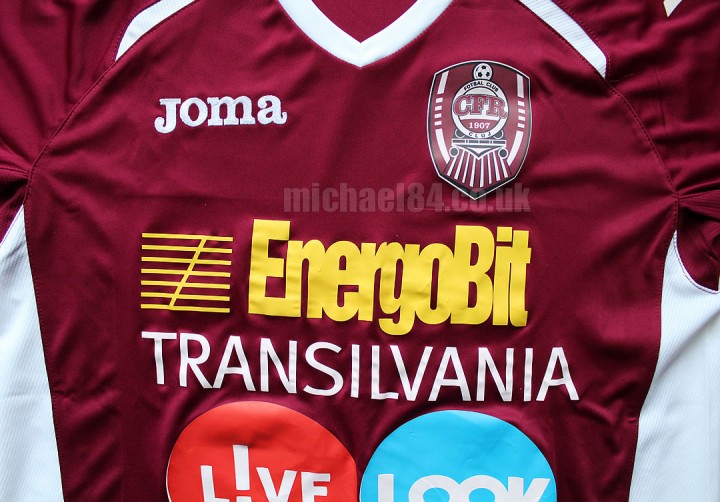 Thanks For Reading...Want More? 🙌
Hi, I'm Michael 👋 I'd love you to subscribe to my newsletter for exclusive content & updates on my blog straight to your inbox. (No spam, I promise!)