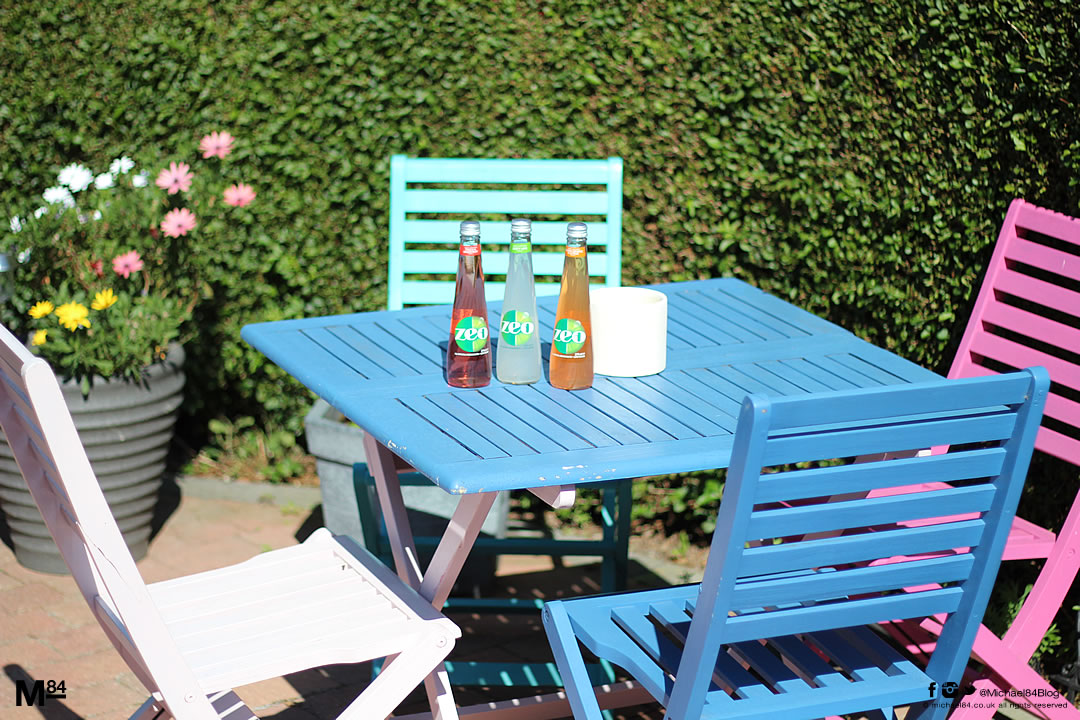 If there's one thing everyone knows it's that I am certainly not a foodie, I don't like to try exotic sounding food with names I can't pronounce. Drinks on the other hand is a completely different story, so when Zeo got in touch for me to try their drinks I decided to give them a go.
First off I should start with the packaging. They are packaged in a really nice glass bottle, 275ml in size, and resembles an old school pop bottle, albeit in a smaller form.
Zeo are a soft drink which are low in sugar and use all natural ingredients. The other big selling point is the taste, they are a refreshing drink, with several flavours available. I got a few to try, namely: Peach & Grapefruit, Zesty Lime and Blood Orange & Citrus. The drinks are lightly carbonated, which means they're not like a full fizzy drink, but they're also not like a still juice. The taste is as advertised, and is very fresh and refreshing. The lightly carbonated element of the drink is interesting, and takes a few drinks to get around the flavour, I am not used to a drink somewhere in-between a fizzy soft drink and still juice, but once you start you'll want to go on and finish the bottle.
It uses the natural ingredient stevia for a sweetener, and it has 11kCal per 100ml, and 2.3g of carbs. In comparison a full fat sugary soft drink can have around 42kCal/100ml and 10g sugar/100ml.
Overall I think these are a really nice refreshing drink, so if you want to get a refreshing drink while we still have some summer left, you should give Zeo a try 🙂
Thanks For Reading...Want More? 🙌
Hi, I'm Michael 👋 I'd love you to subscribe to my newsletter for exclusive content & updates on my blog straight to your inbox. (No spam, I promise!)