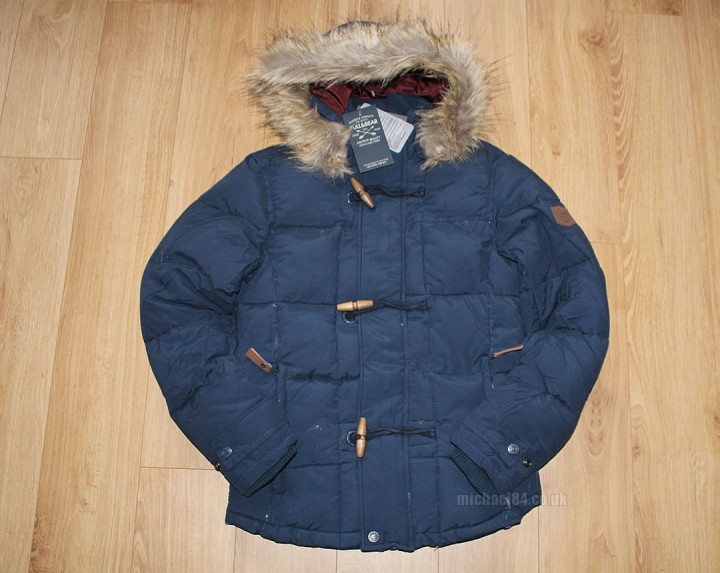 Buying coats and outerwear for the winter can be a hard task, and can also be an expensive one. I wrote earlier about how my Canada Goose coat is the best thing I have bought, and if you can afford one you should definitely invest in one of the most rugged coats out there.
But what if that is out of your budget? Most Wanted, the lifestyle magazine for VoucherCodes set me that very challenge; To find a suitable winter coat for this season for under £80.
It was quite a challenge to find a coat which was both under £80 and a quality jacket which would stand the test of the cold British weather. On occasions in fashion as in any industry, sometimes you don't get what you pay for, and you pay for the label.
However when it comes to outerwear you usually do get what you pay for, and get more of it. In the past I have seen jackets which are cheap and cheerful, but they're not something to cheer about when you're standing out in the rain with wind cutting through you.
RELATED: Check out how many jackets do men need with the must have jackets and coats for a man's wardrobe.
My Choice – Pull And Bear Parka
Pull and Bear are a Spanish fashion label, and you're probably thinking buying clothing for the winter from a Spanish brand is crazy, but don't let that fool you. Pull And Bear create fashion with a laid back approach, aimed at young people with an urban style.
If you're unfamiliar with Pull And Bear they are quite a new brand to the UK, with 5 stores, but have over 800 stores worldwide, with over 500 in their native Spain.
The coat features everything you could need when looking for a winter coat. The price, not only under £80 but under 70, at a very reasonable £69.99. With a traditional zip, buttons and duffle style toggles it's never going to open and expose you to the elements.
The faux fur hood is a great addition, and something you'll like when it rains or you're battered with harsh blustery winds. The style of the jacket is a bomber and is quite a slim fit, cut close to the body which feels like it's hugging you to keep you warm.
The interior is quite a light polyester, but the padding has a nice thick feel to it with the filling being 100% polyester. The outer shell of the jacket feels like it will cope with rain and snow well, which is 65% cotton 35% nylon.
The big test will be when the colder weather it upon us which will be any time soon, but I believe this jacket will stand the test, and go on to last  for many winters. You can get this at ASOS.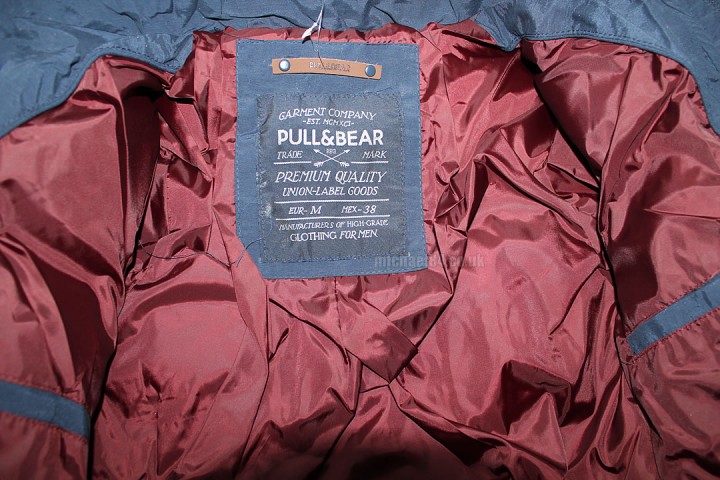 Thanks For Reading...Want More? 🙌
Hi, I'm Michael 👋 I'd love you to subscribe to my newsletter for exclusive content & updates on my blog straight to your inbox. (No spam, I promise!)