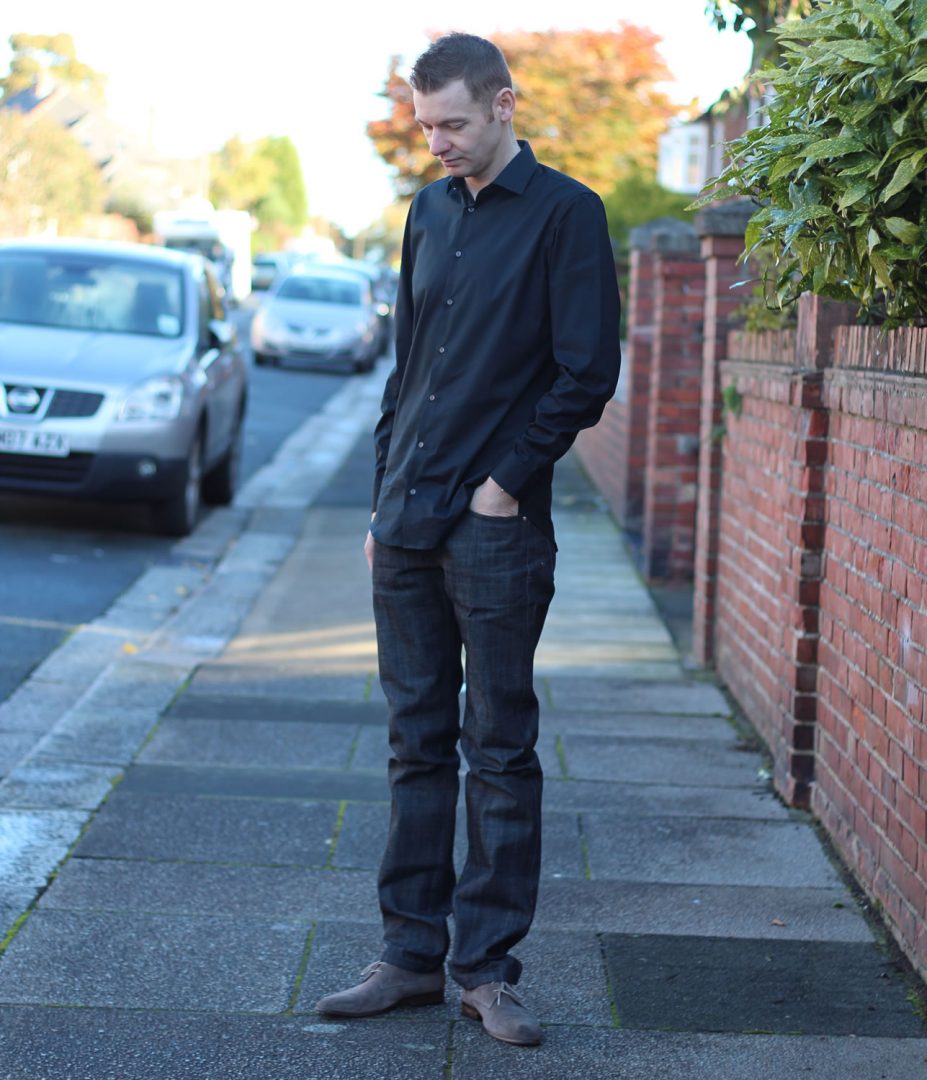 It's a sad time for British fashion, 2 weeks ago Jaeger entered administration, and it's said that up to 600 jobs could go. Will it be able to be saved?
You'll know that from reading my blog I have been a fan of Jaeger for quite a while. I have so many shirts and tailored jackets from them, I got not one but two black Jaeger shirts several months ago, and I've got lots of knitwear, including some really nice cashmere jumpers from the brand too.
I really like the quality of the clothing, some say it's not as good as previous, and many of the things aren't actually made in the UK, but most of the things are of good quality, and easily matches up to what I consider to be it's main competitors, which are Thomas Pink, Reiss and Ted Baker, especially for shirts.
I always call this kind of clothing premium high street, as it's usually quite a bit more than high street, especially now with fast fashion and the likes of Primark, H&M and the like, but less expensive than the higher end designer labels such as Burberry.
However Jaeger used to see itself as that higher end label, but not as high as something you'd expect to find on Savile Row.
Jaeger has already been bought in 2012, and it went through some changes, most notionally the logo, which I actually don't like, and much prefer the older, more traditional graphic.
Hopefully they will come up with a strategy which will work for the business as well as producing some great clothing.
RELATED: Jaeger bought by Marks & Spencer
Thanks For Reading...Want More? 🙌
Hi, I'm Michael 👋 I'd love you to subscribe to my newsletter for exclusive content & updates on my blog straight to your inbox. (No spam, I promise!)