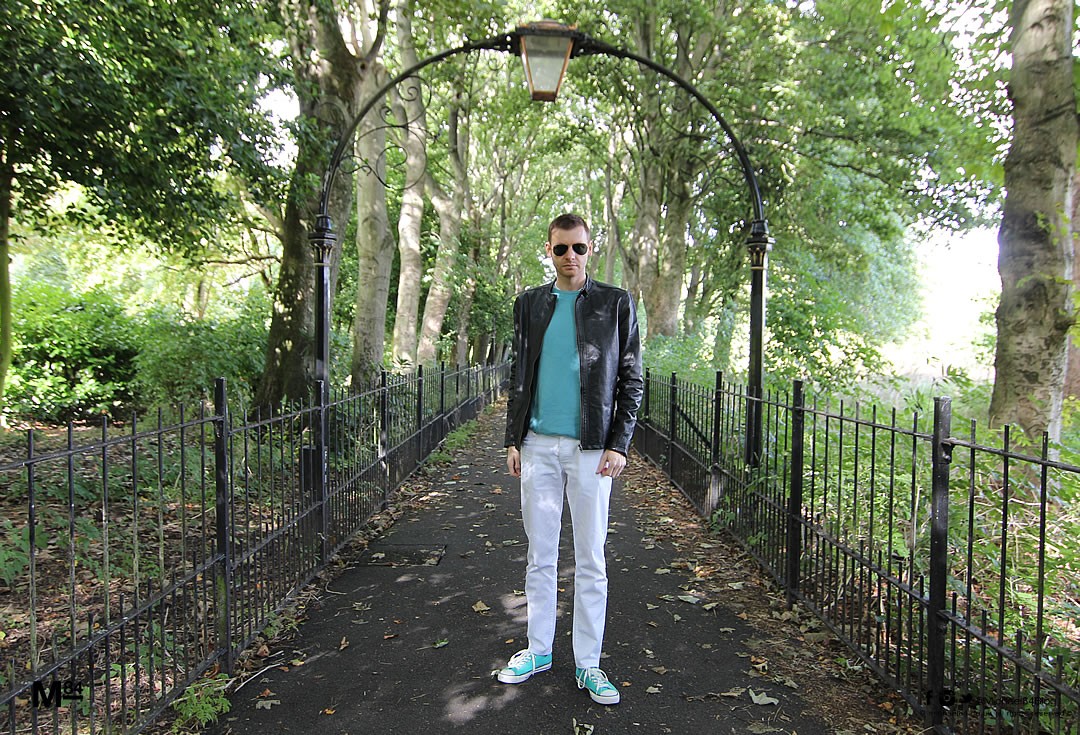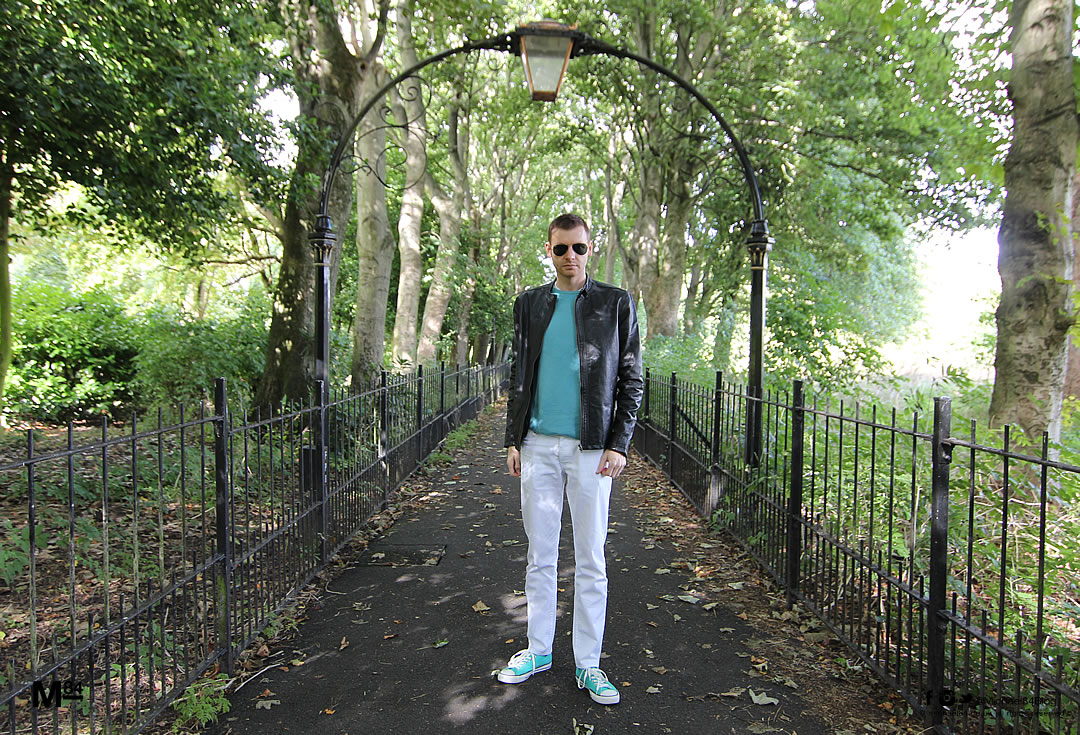 I am starting a new feature on the blog, fashion questions! People are always asking about fashion and style, there's always lots of questions, truths, rumours and opinions floating around, so I have decided to create some features which answer some questions. If you have a question regarding style or fashion, or are just looking for some advice, you can let me know, and I may put your question on the blog. Since it's the Summer I will jump right in with the first question of this series, which is:
Are White Jeans Gay?
Short Answer: No! Jeans are clothing, and clothing does not make a person gay. Want to know more? Read more below…
It's a question which is still asked quite a bit, is wearing white jeans gay? Well obviously not, that's the top and bottom of it all, but that would make a bit of a short post, so I will go in and explain more.
Generally people who don't like fashion or clothing stick to their core principles and what they know, including stereotypes. When it comes to smart casual fashion, most men will wear jeans, which is usually mid or dark jeans, and probably the most famous wash of them all, the mid to light colour which is often simply referred to as denim. If you're going for a smart look such as a suit, then black, dark blue or grey will be preferred. This is just someone's perception of their idea of 'normal' or usual, so if you do anything else, they may ask questions…
White is a bright colour, and is not very common when it comes to the colour of jeans that your typical man may wear. It stands out, and if you're talking to someone who believes in all the stereotypes a gay man may have a good fashion sense and likes to stand out rather than blending in. These people then assume that if a gay person wears white denim, everyone who wears it must be gay (strangely they don't think the reverse!).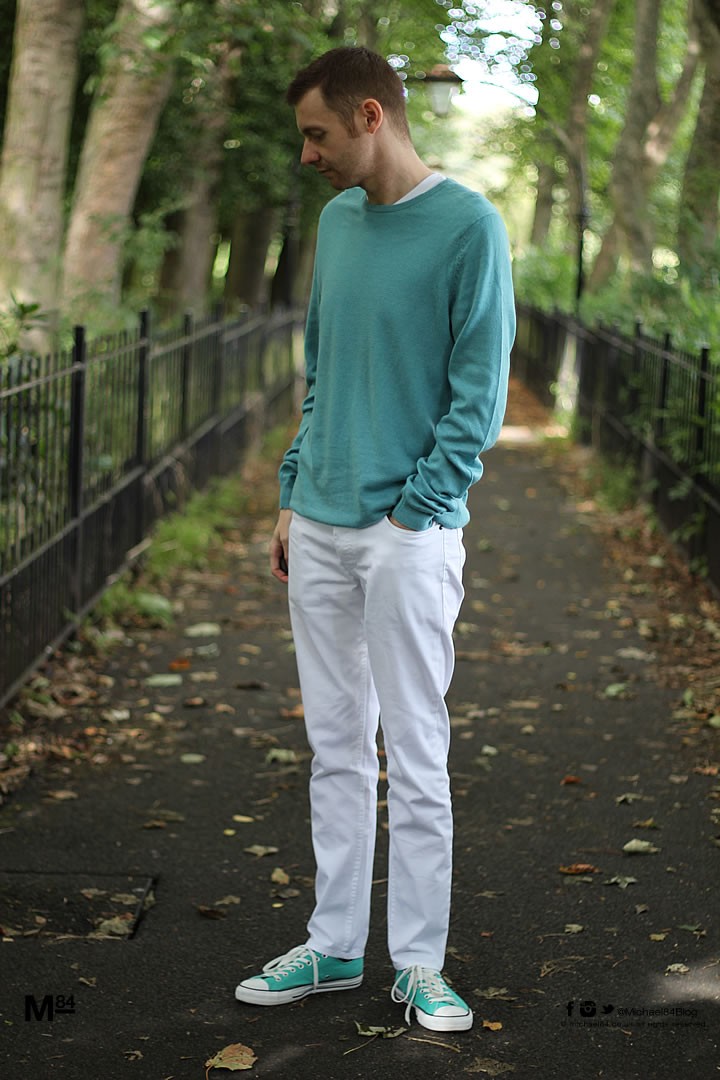 If you read this GQ article then it states that you shouldn't wear white jeans, however I don't agree with that at all, in fact I really like white, or off white jeans (and I'm not even gay! 😀 ). I really like white jeans, they're different and you can pull of some great looks and outfits using white denim.
White is on trend, especially in the Summer. Not only that, it's becoming more and more popular, so if you're worried about standing out like a sore thumb, it's not going to happen too often. This does depend on where you wear them, but if you're looking to wear something for going out or to an event and the dress code is smart casual, then they're something which you can consider. If you want to know what to wear with them, check out my how to style white jeans post, which will give you some tips and advice on styling them without looking out of place.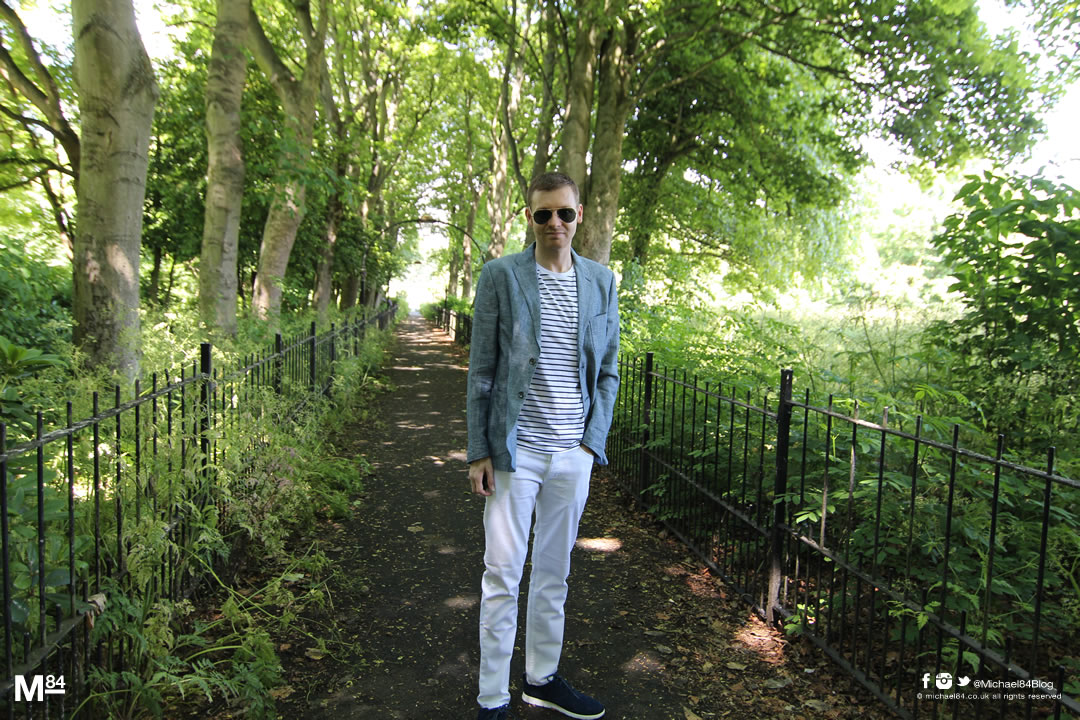 Conclusion
White jeans are a great style, and are most definitely not gay, or straight, or any other sexual-orientation, they're just clothing. If you want to wear them, go for it!
What do you think of white jeans? Let me know 🙂