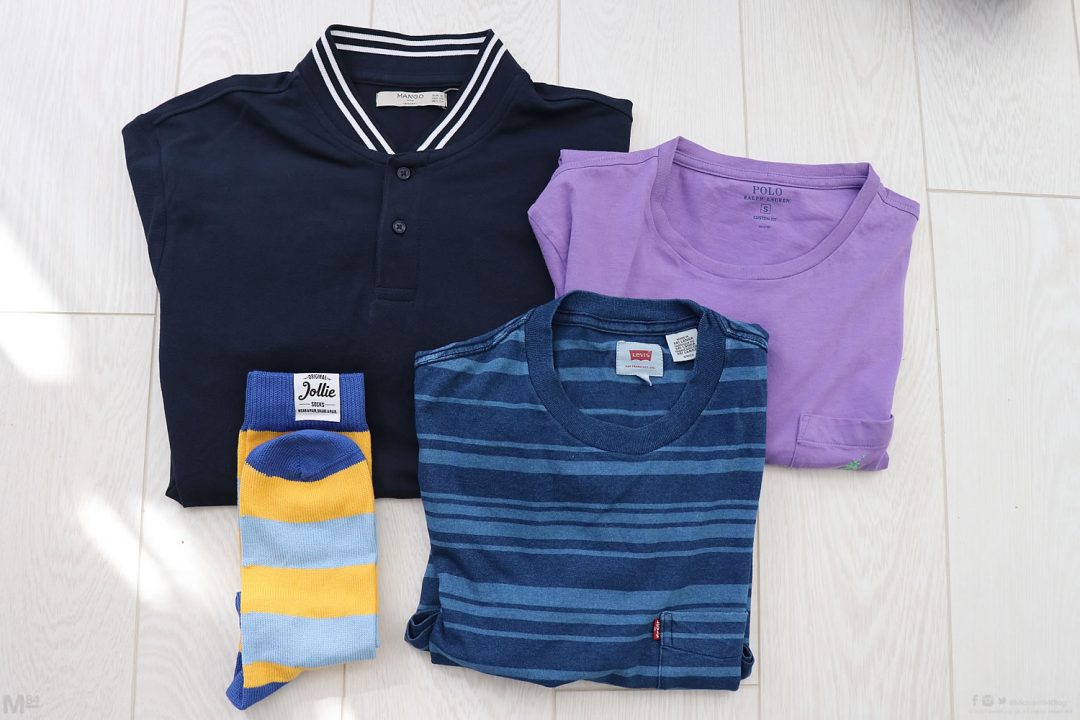 Happy Saturday guys!
I can't tell you how happy I am it's the weekend! It's been such a busy week for me, so sorry for the lack of updates on the blog. Easter is always a great time since I get time off, but the few days before and few days after are usually really busy for me, and this year has been no exception.
It seems like all I've done lately is share which new clothes I've added to my wardrobe, and this post is the same! In the fashion world when the seasons change it means two things; New clothing and styles from brands and shops, and sales. So I've got a couple of things, yes more things. You've already seen my Levi's ringers, and now I have a couple more, but some of these were treats for Easter.
First up is the three tees. Can you have too many T-shirts? Probably, but they're the most worn and versatile item you can probably own, so there's no harm in having a big selection. These three are a tonal Levi's striped T-shirt, a Polo custom fit tee from Ralph Lauren and a pique polo top from Mango Man.
As you know I love socks, and this is a new brand for me with a good story, and a nice pair of socks too. Jollie's have a wear a pair, share a pair message, which means for every pair of socks sold, a pair is donated to local shelter. The message is a good one, and the socks are great too. I love the colours, and they come in a tin which is really nice presentation too.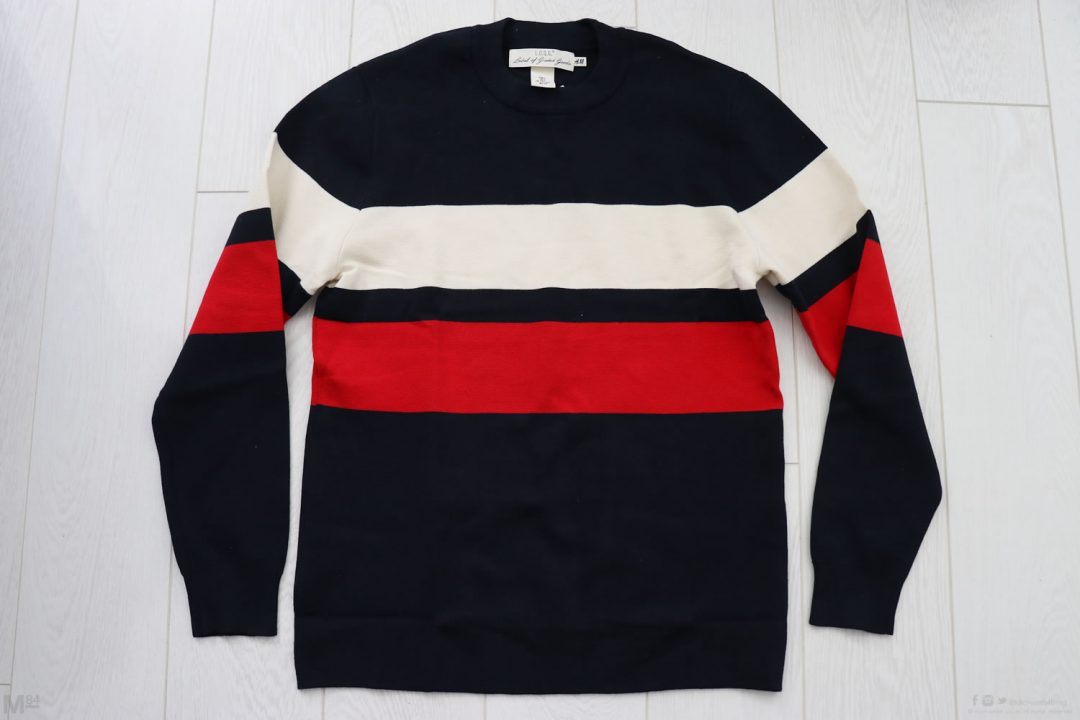 Last up is this, my navy colour block jumper from H&M. I have been looking for this style of jumper or sweatshirt for ages! I wanted a navy jumper with red and white broad stripes, exactly like this one. I've seen a couple of contenders, one from Levi's and a few others, but many of them had too much branding, or were just not what I was looking for.
I happen to come across this, and it was in the sale at H&M, so I snapped up the last one they had. I love the material, it's so soft and nice, a cross between a sweatshirt and a jumper, so I can wear it with a tee, shirt or nothing underneath and it will be fine. I love the design, and it has no branding or logos which I am into at the moment. It's pretty thick and heavy, and is really good quality, you would pay a lot more for this if it were a big brand.
Since it was in the sale it was only £11.99, so an absolute bargain, it could be the best bargain I've got so far this year.
So that is it for now! Have a good Saturday/night, I will have a chilled out one 🙂
Thanks For Reading...Want More? 🙌
Hi, I'm Michael 👋 I'd love you to subscribe to my newsletter for exclusive content & updates on my blog straight to your inbox. (No spam, I promise!)