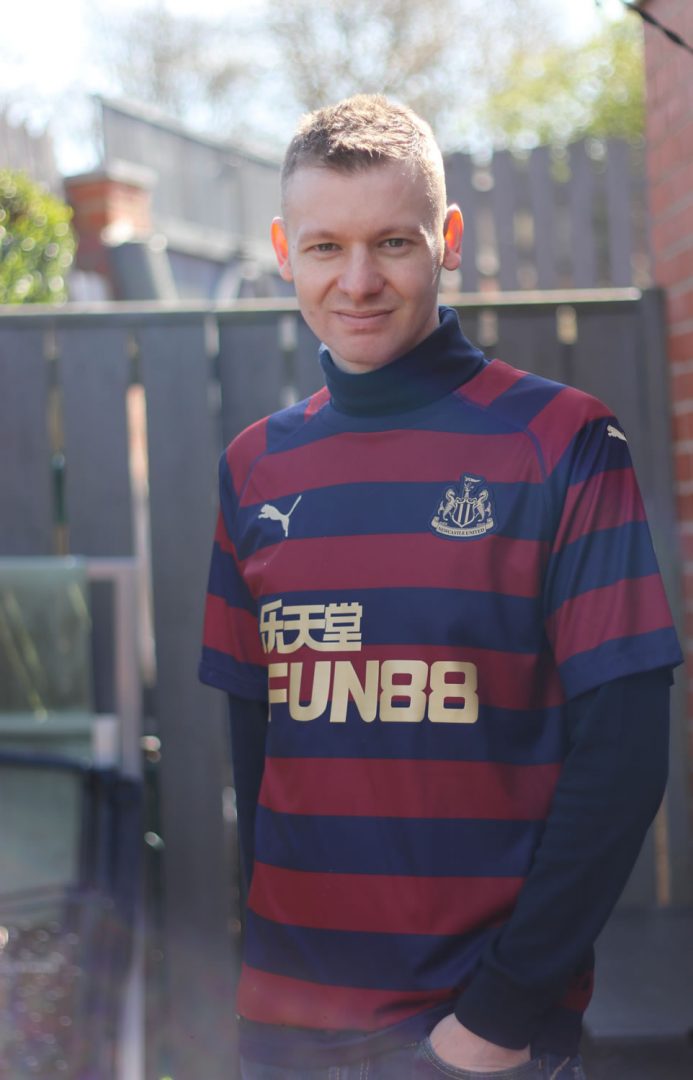 Happy Monday guys!
I hope you are well and rested from the weekend. It was a pretty cool and quiet one, and of course was all about football. Newcastle played on Friday night and so I wore my shirt (with a roll neck!) and there was football on Sunday too.
So here's how it went, and more on my foot in a moon boot update!
Newcastle were playing and as usual, I wear my football shirt for the game, but it's still not too warm, so what do you do? Sometimes I will just wear a jacket, but that kind of defeats the point. Another option is a sweatshirt under it, but then I thought, I think it will look cool with a roll neck.
I have this navy roll neck long sleeve T Shirt which I got from Uniqlo a while back, which I've featured on the blog before. It's a really nice piece for smart casual, but I've never thought about layering it before. I have seen a few people try layering a roll neck, some with some bad results, but I thought that this would work.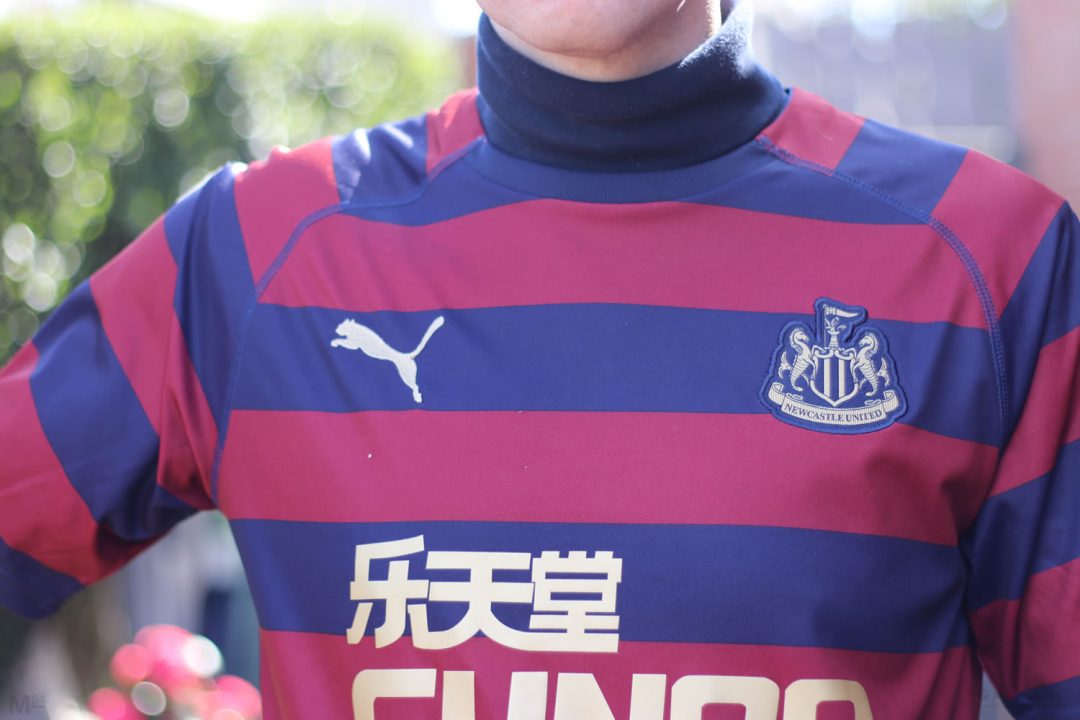 The navy colour of the roll neck works well with the colours of the Newcastle shirt, and I think the overall look is pretty cool! It's obviously a more laid back look since it's paired with a football shirt, but I think it looks pretty smart for dressing up a footy top.
It was a good night on Friday too…Newcastle won, beating Leicester 1-0 away from home! 😀 That should mean that Newcastle are in the Premier League for next season. At the top of the league it's all getting exciting too, with Man City winning and Liverpool winning too.
It's been the closest Premier League race for as long as I can remember.
So my foot…
Well the update is that there is no real update. I've been wearing my moon boot now for just over a week, and it doesn't really feel much different. I'll be keeping it on for several more weeks, so I hope that resting it will fix the unknown problem I have. I really want to get it sorted for Summer!
And that is that! A quiet weekend as many of them are these days. Next weekend is the Easter Weekend! I have no plans, although I feel a bit of a gaming weekend should happen 😉
Thanks For Reading...Want More? 🙌
Hi, I'm Michael 👋 I'd love you to subscribe to my newsletter for exclusive content & updates on my blog straight to your inbox. (No spam, I promise!)