Hello blog!
So last night we went out again, 2 nights running in Newcastle drinking alcohol, it was pure vintage

I did not feel too bad from the Friday night, and was fine last night too…Doing 2 nights in a row is not something I do too often, and not for a long time anyway; It seems crazy to think that years ago I used to do it a fair bit, and when I was in Mallorca I was out more or less every night for the entire summer 😀 Those nights seem so far away now 😛
Here is what I wore: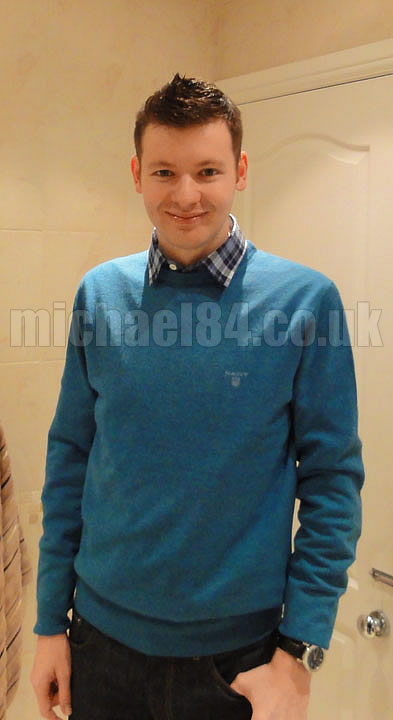 Gant knit
Jaeger shirt
Prada Jeans
Versace Watch
So last night we went to a few different bars from Friday, drank in a different area, we went to the central station area or if you are "down with the kids" the Diamond strip, and most the bars around there were quiet. We went to Milecastle, Revolution, Baby Lynch, Baccus, Babylon and Al Vino…Babylon again, hahaha!? Some of the bar staff were the same as Friday night, they must of been thinking "They're fucking alcoholics!"

All in all it was a good night.
Thanks For Reading...Want More? 🙌
Hi, I'm Michael 👋 I'd love you to subscribe to my newsletter for exclusive content & updates on my blog straight to your inbox. (No spam, I promise!)