Hello blog!
Are you having an amazing day today? The sun is out, which is always a good thing, and all is well 🙂 I did not write much about yesterday, but it was mainly lots of work, not much of anything else. I was feeling really inspired, and got lots done, I did lots of cool t-shirt designs and had a really inspiring day! You know the days when you feel like you have accomplished a lot? One of those! 😛
Today was more work, but not too much, still have the odd thing to do. Later tonight I will be watching the mighty CSKA Moscow take on Real Madrid in the 2nd Leg of the Champions League. it's 1-1 but Real have the away goal, and this leg is away in the Vicente Calderón so it will be a tough game; Real Madrid are really good this season, and it shows, 10 points ahead of Barcelona in La Liga. I would really love to see a Barca – Real Madrid final in the Champions League, but CSKA are my UCL team, so I have to support them! 😛
Here is what I wore today: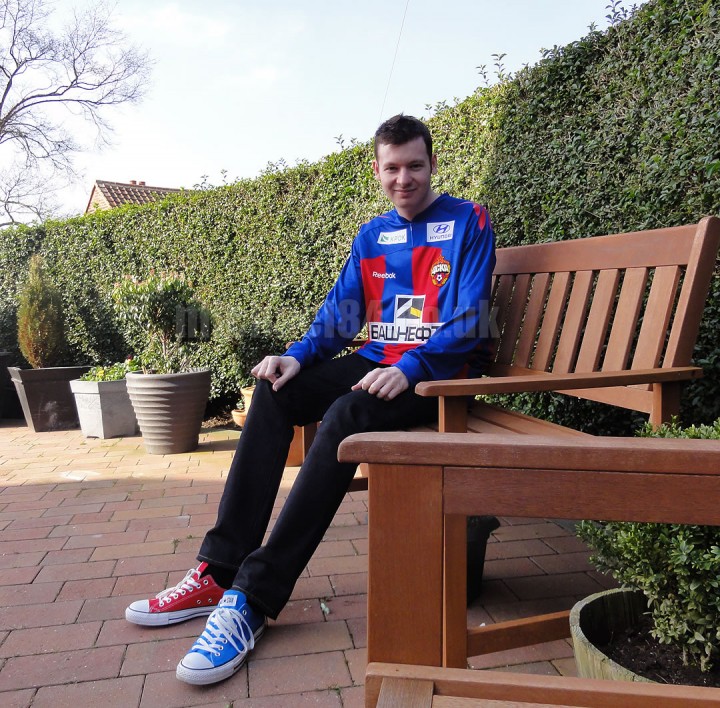 CSKA Moscow 2011/12 Home Shirt
Acne Jeans
"Odd" Converse; One Blue and One Red
Yes!! Today I have worn 2 different colour Converse trainers together!

I have wanted to do this for a long time, and since the Red And Blue Army Men (CSKA Moscow) are playing tonight why not do it today! 🙂 I think it is a good combination, red and black would work too, and my black and green would look good.
I will probably mix up my Converse much more this summer, and I will be buying a few more colours too 😉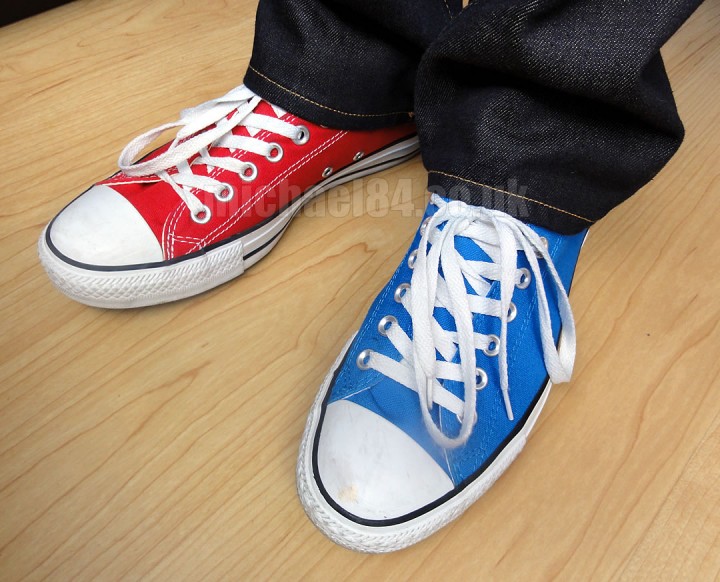 Thanks For Reading...Want More? 🙌
Hi, I'm Michael 👋 I'd love you to subscribe to my newsletter for exclusive content & updates on my blog straight to your inbox. (No spam, I promise!)