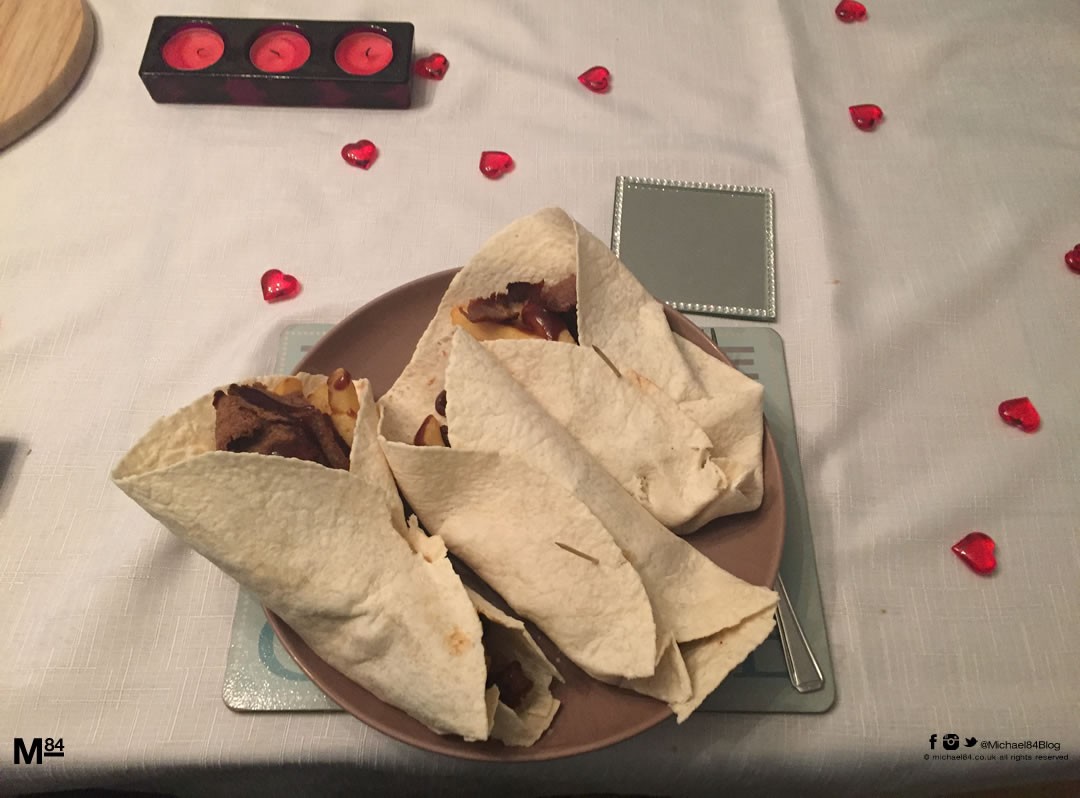 Hey!
I hope you had a good Valentines night! I did, and as mentioned in my Valentines Day post, I did end up making gyros…And they were amazing!!!
I could not move, I think I may have made too much? 😉 They were so good, if you've never made these before you have to try. They are so simple, all you need are chips, kebab meat and you're choice of bread. You can go for a Naan, pitta or tortilla bread. I went for a tortilla because I wanted a proper wrap style, but you could always go for a more traditional pitta bread. Then it's as simple as loading them with chips and kebab meat after you've cooked it, and using whatever sauces and spices you want.
Also on the Prosecco…Sensi 18K. I can say that it's really nice, and was worth the £15. The bottle is of course a plus point, but it does actually taste pretty good too.
They were so good! 😉
(p.s. sorry for the photo quality…They are from my iPhone)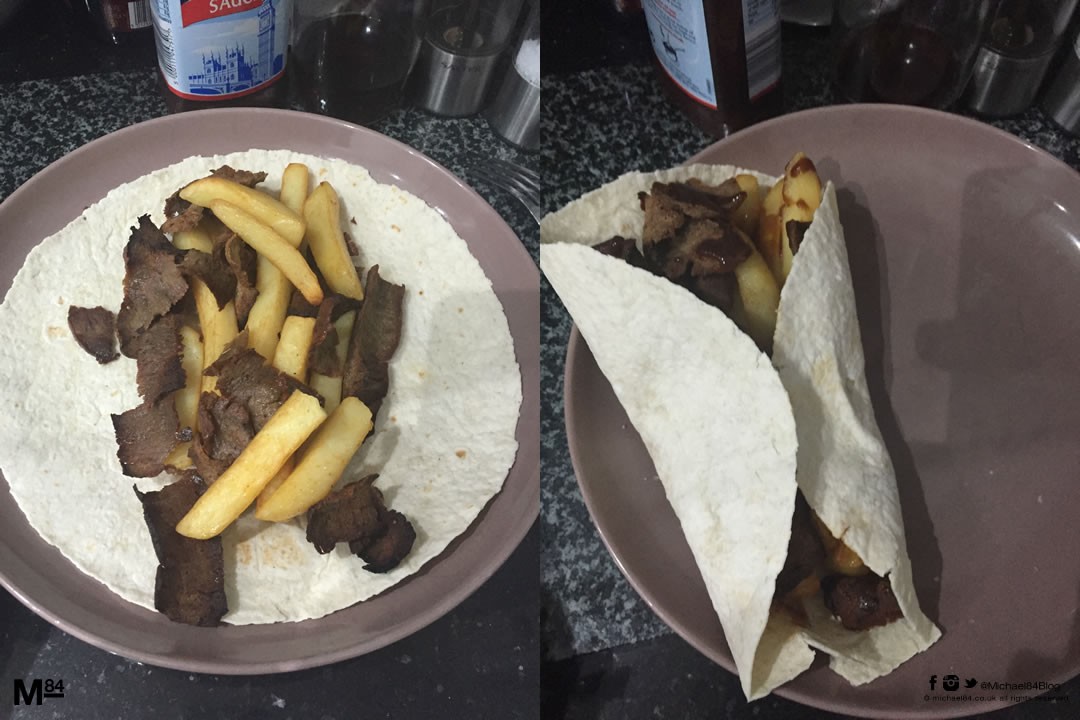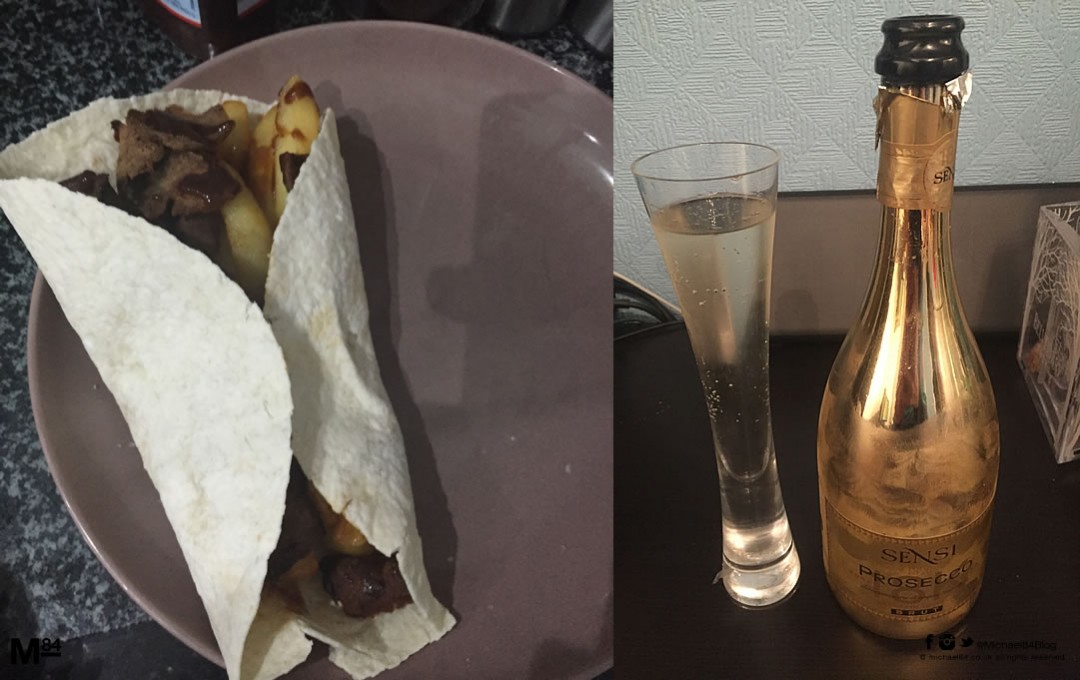 Thanks For Reading...Want More? 🙌
Hi, I'm Michael 👋 I'd love you to subscribe to my newsletter for exclusive content & updates on my blog straight to your inbox. (No spam, I promise!)