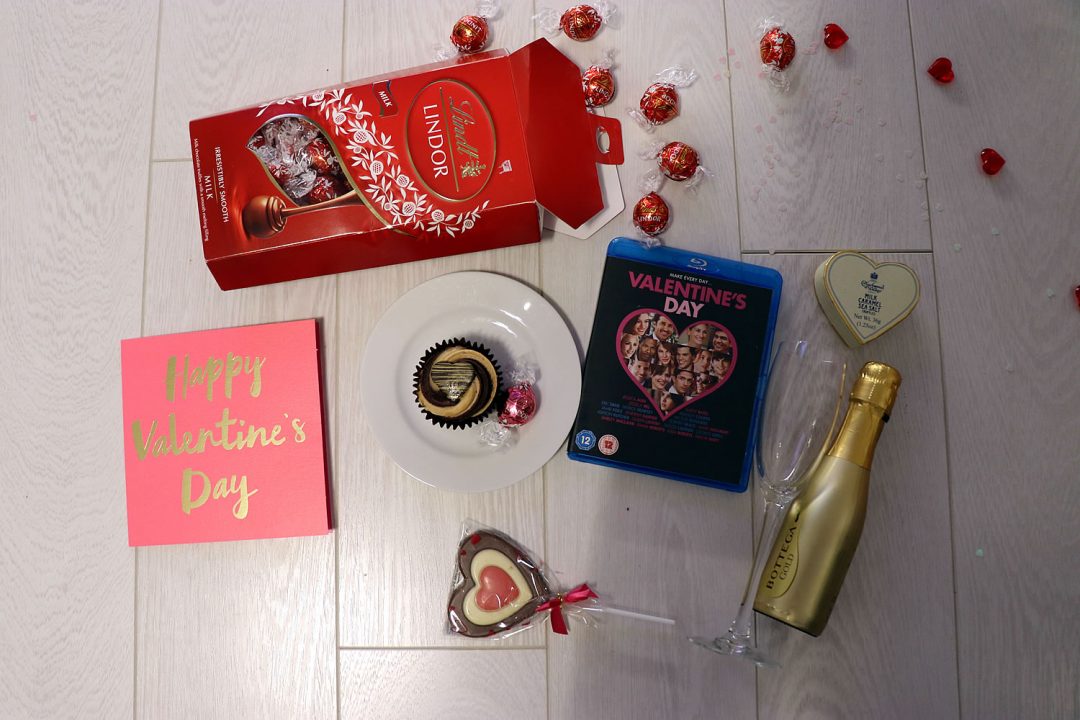 Happy Valentines Day for yesterday!
My Valentines has been a bit of a tradition in the blog years, literally changing the name to Michael Day

It was a bit of a joke years ago, and it's kind of stuck. The day and night is filled with food and drink, music and film, which was Valentines Day, on Valentines Day…
Something which I got a few years ago were the Sea Salt caramel Charbonnel et Walker truffles…WOW! They are so good, nothing like anything else. I used to get a couple of boxes of the other ones, but when I discovered these, It's been a tradition to get them every year. £5 for 3, and I only buy 1 box a year.
I also have a ridiculously large box of Lindt Lindor chocolate truffles…These have got to be my second favourite's behind the other truffles. They're so nice! And then what do you have to wash all this down? Bottega Gold of course!
For the meal I decided to have spaghetti bolognese with some red wine. I've had so many different meals over the years on Michael Day, from a full on turkey dinner to crazy gyros, and my spaghetti bolognese so many times.
I sometimes call this "Fat Week", because it's close to one of my other favourite days of the year…Pancake day. But that is really late this year, around 3 weeks away, in March.
I am far too healthy for my own good these days…When I was eating some of this I had to stop, I couldn't take all the sugar! 😀 If you said to be when I was a little kid that one day you'll stop eating chocolate not because you're full but because you can't take the sugar, I would have never believed you.
I hope you had a good one, and if it's a day of the year you hate today must be your favourite, because it's the longest time until it comes around again next year!
p.s. I still have 80% of the Lindt truffles left, I have no idea how long it will take me to eat those, I'd share them if I could 😉
Thanks For Reading...Want More? 🙌
Hi, I'm Michael 👋 I'd love you to subscribe to my newsletter for exclusive content & updates on my blog straight to your inbox. (No spam, I promise!)