Buenas Tardes Amigos!
I am so happy, it's sunny and warm!! 😀 Unbelievably it was 17C when I was driving to work today, got out the car and it was warm and has been all day, this weather makes me happy 😀 We all love the sun, I have saw people walking round in sleeveless shirts, one guy driving his convertible with the roof down, and it's still February!

This is what I wore today: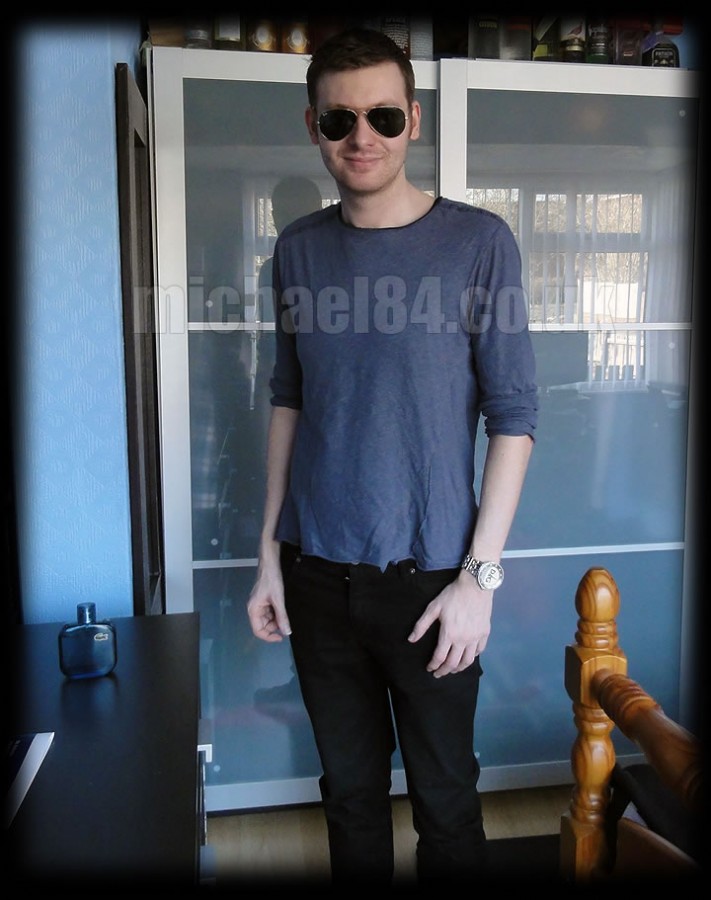 All Saints T Shirt
Cheap Monday black jeans
D&G Watch
Converse Trainers
La Coste EDT (the blue on)
Ray Ban Aviators
I wore a long sleeve tee, I did not really know what the temperature was outside, I probably could havegot away with a short sleeve 😛 I actually have around 8 t-shirts brand new with tags which I am waiting to wear, I got them in the winter and it's been too cold to wear them.
This week's plans
work of course, I have just got my new heat press which I am excited about, using it today was good but I have had to buy another part to make it work how I want it to. It feels like a Monday to me because I have done Monday's work today and Tuesday's work yesterday because of the broken heat press 😛
Tonight it is Geordie Shore, and maybe something else? I swear I have to do something but I can't remember 😛
Tomorrow it's game day!! My beloved Spain are playing Venezuela, Viva La Roja!! The new away shirt is now officially available and I have it, so maybe they will wear that? We will see tomorrow 🙂
At the weekend I am out for my friends birthday, I have to choose what to wear, It is actually something I have been contemplating, I am not sure, I think I will post up things and you can decide 😉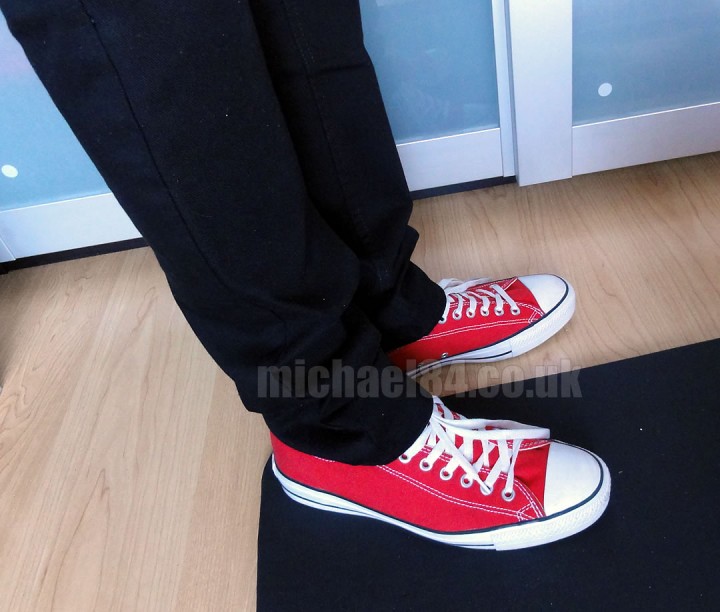 Thanks For Reading...Want More? 🙌
Hi, I'm Michael 👋 I'd love you to subscribe to my newsletter for exclusive content & updates on my blog straight to your inbox. (No spam, I promise!)