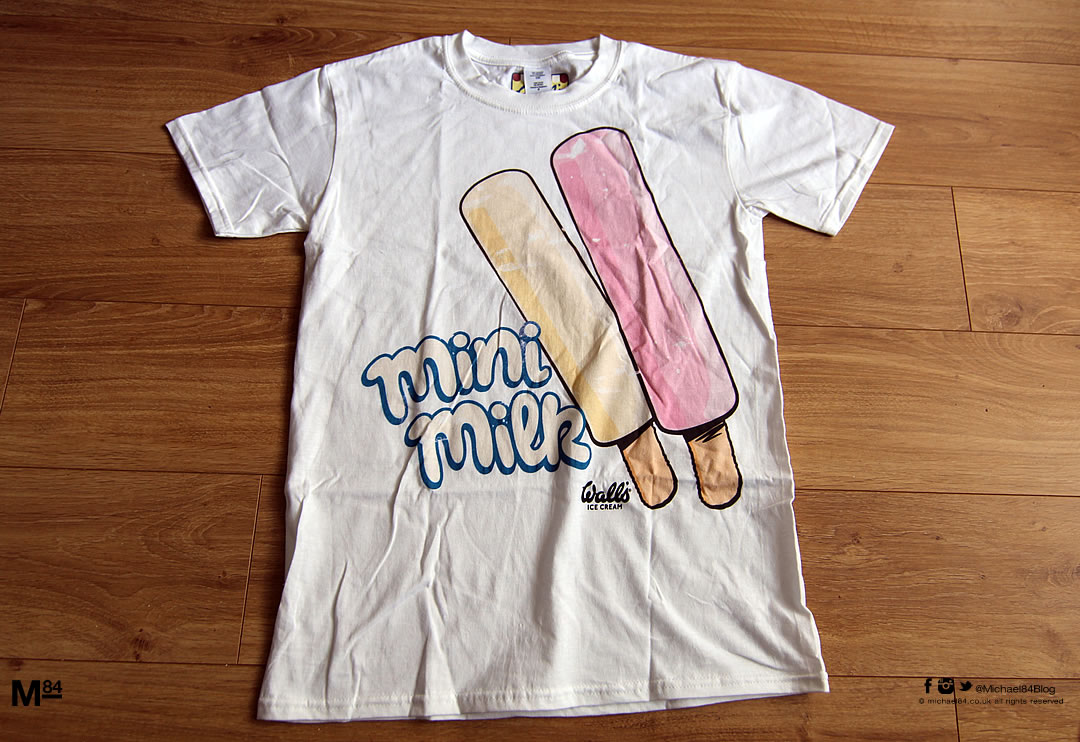 Happy Throwback Thursday! Let's go back to the 90's and my childhood! 

When I was a kid we used to always get mini milk ice lollies…Do they still make those!? The big appeal of them was not only did they taste really good, they were so cheap! You could get one for around 15p, that does sound a bit crazy these days! 😛
Anyway, I spotted some official Walls products, and then saw they did a mini milk T-Shirt which brought back some great memories, so I had to buy it! I love 90's nostalgia and 90's lifestyle, I maintain that it was the best decade to live in…Of course I would say that since it's the decade which I grew up in 😉
The tee is of decent quality, it's not brilliant, the Coca Cola and Pepsi T-Shirts are much better quality, but the print is super soft and really nice. As you will know if you read my blog I have a bit of a thing going for brands and logos on clothing, this fits right in with that. It cost £14.99 which is around what it's worth, probably a bit less, although like I said I think that other logo tees I have are of a better quality cotton and a better fit.
If you're into 90's style and the come back then you should check out my 90's fashion trends here, with inspiration and advice on everything from the nineties.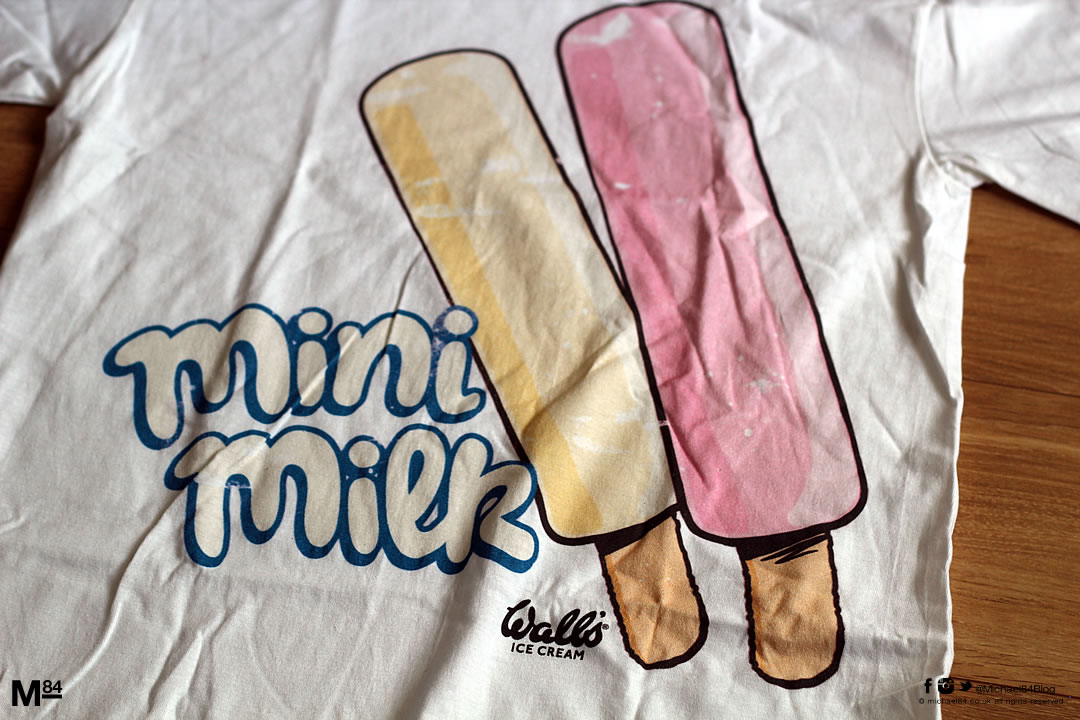 Thanks For Reading...Want More? 🙌
Hi, I'm Michael 👋 I'd love you to subscribe to my newsletter for exclusive content & updates on my blog straight to your inbox. (No spam, I promise!)