Happy September!
I hope you've all had a great week! It's been a shorter one since we've had the Bank Holiday on Monday, but that was the last one of the year, so no more holidays until Christmas 🙁 Something which I do on my Instagram are my outfit posts, you can follow me on Instagram and see these, I usually post a few of these a week. Here's a couple of them if you've missed out.
Tuesday Style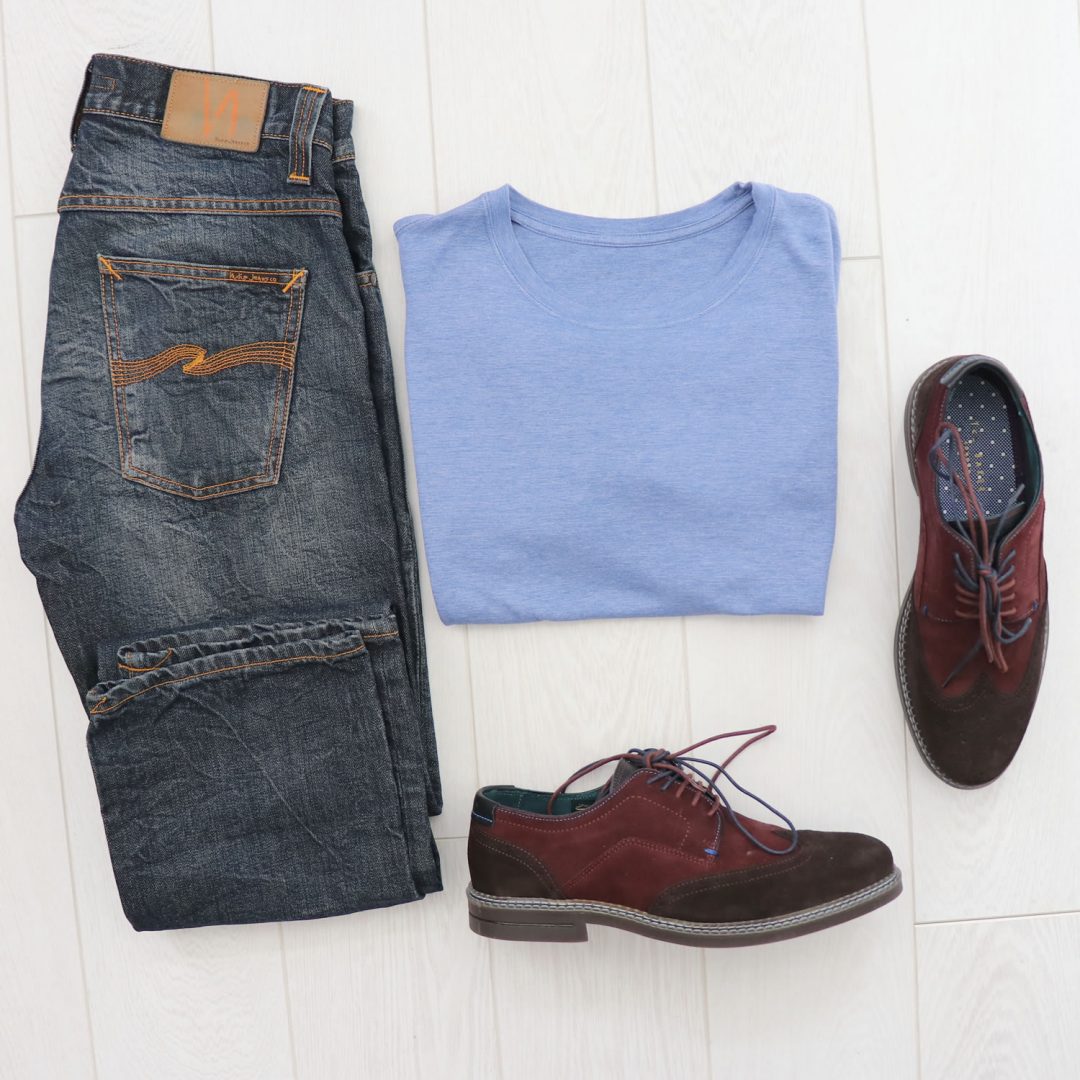 Back to work and we still have a bit of warmth and sun, even though it's September. I wore a pair of Nudie Jeans which are one of my favourite brands of denim, and kept the look simple with a blue tee which is from Jaeger. There's nothing to this outfit, it's simple and is just a few pieces which are really easy to wear. I finished off the outfit with my suede shoes from Ted Baker. I really like the colour and they're something completely different to anything else I own in terms of footwear.
Wednesday Outfit – Casual Shirt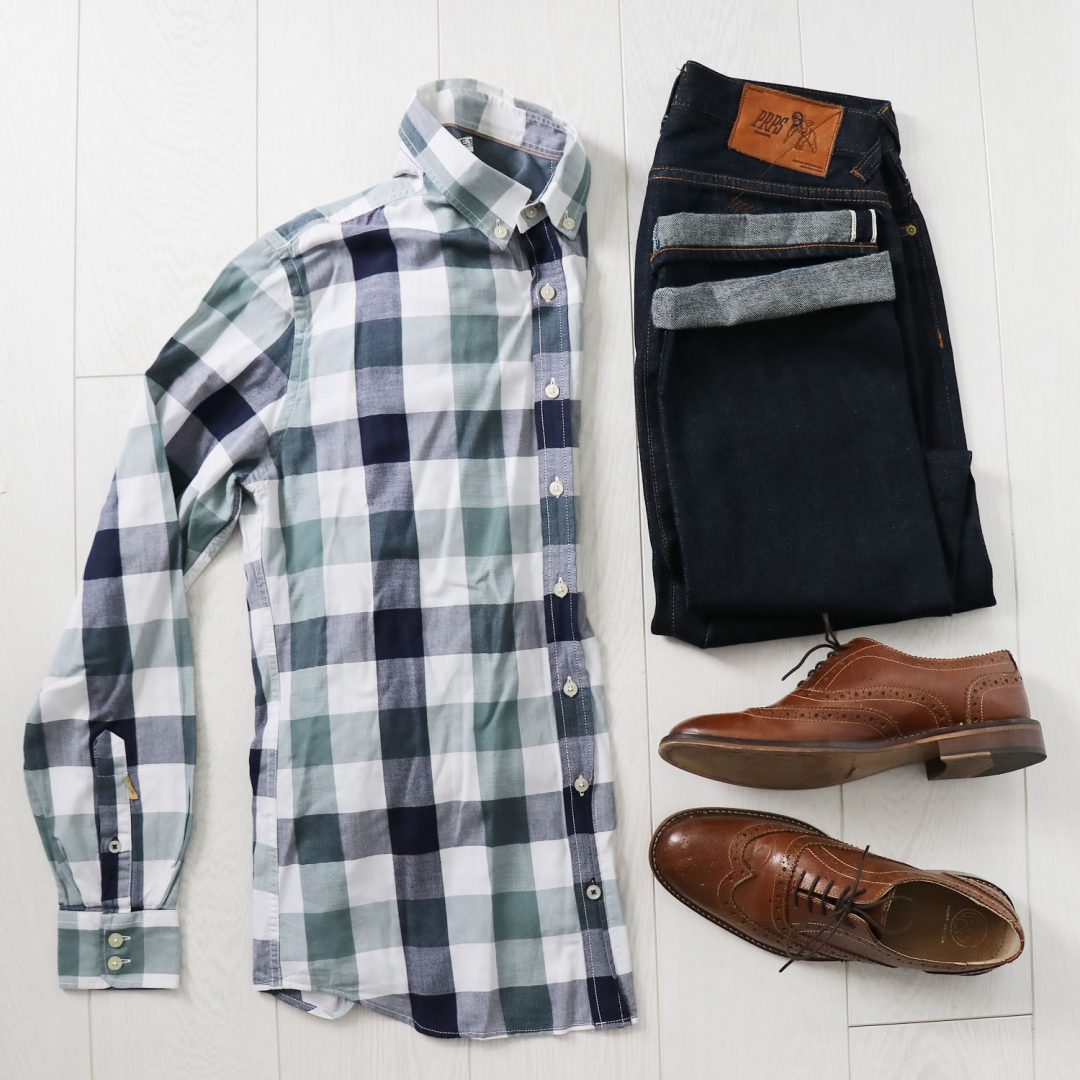 Next up is this where I wore one of my favourite check shirts with indigo denim and a pair of shoes. The shirt is from Mango Man, and I really love the colours of the checks. These shirts are great to wear casually, but still have a bit of a smarter edge to just a plain T-shirt. The denim is from PRPS and is Selvedge, and I really love the colour and the premium feel of the denim. For the footwear I went for my brown brogues from Kurt Geiger.
Ending The Week With Nautical Stripes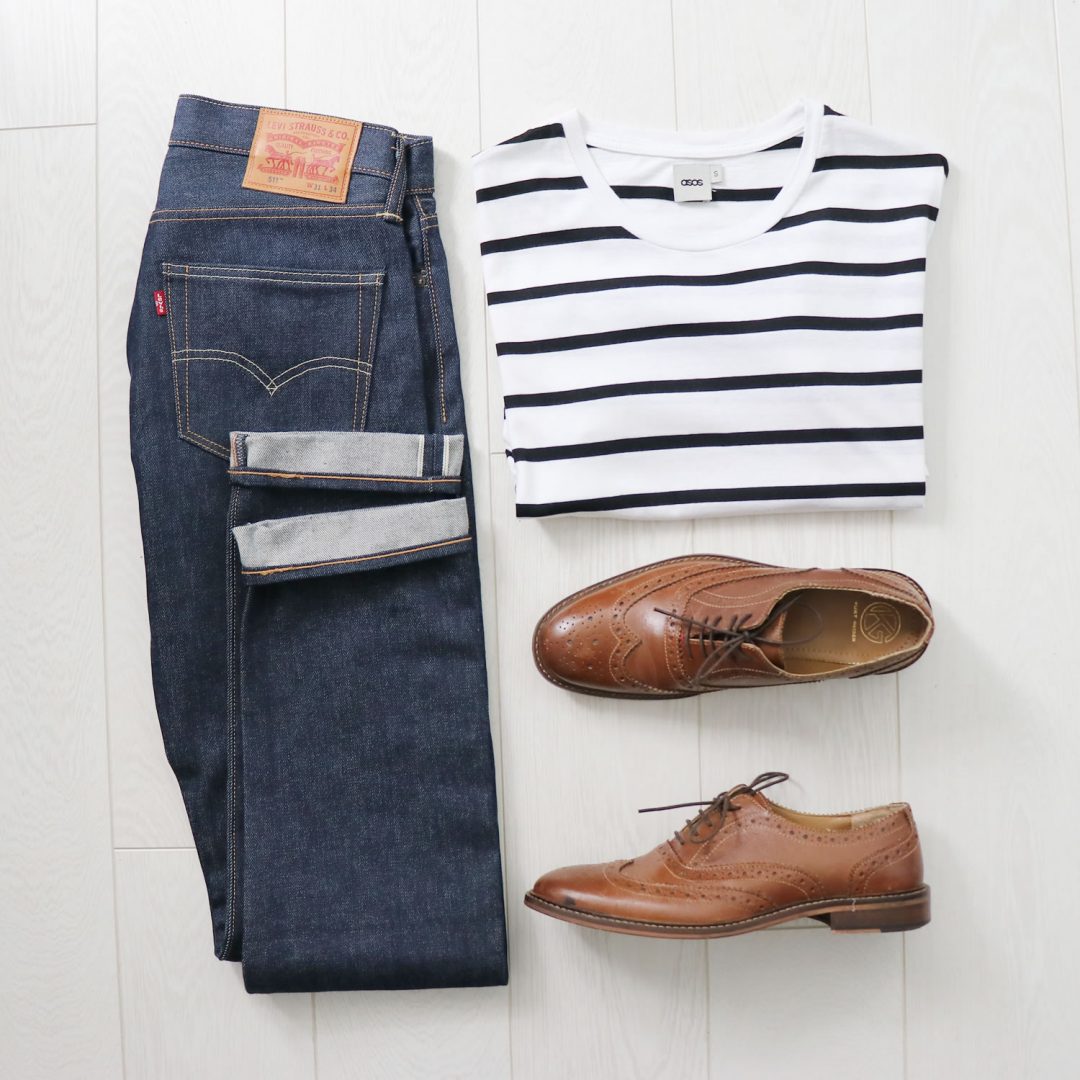 Nautical stripes are just for Summer right? Well I don't want to get rid of mine just yet, so I wore my striped tee which is from ASOS. For the jeans, I went for my 511 Levi's which are Selvedge denim, and a great fit. This pair of jeans has fast become one of my favourite pairs I own. The colour is good, they have a smart element since they're just plain, and the quality is of course on point. Once again I wore my brogues which are so versatile.
Let me know what you think of the grids.
Later tonight there's a big football game…It's Spain vs Italy in a World Cup Qualifier so I will be watching that.
Have a great Saturday night whatever you get up to! 😉
Thanks For Reading...Want More? 🙌
Hi, I'm Michael 👋 I'd love you to subscribe to my newsletter for exclusive content & updates on my blog straight to your inbox. (No spam, I promise!)