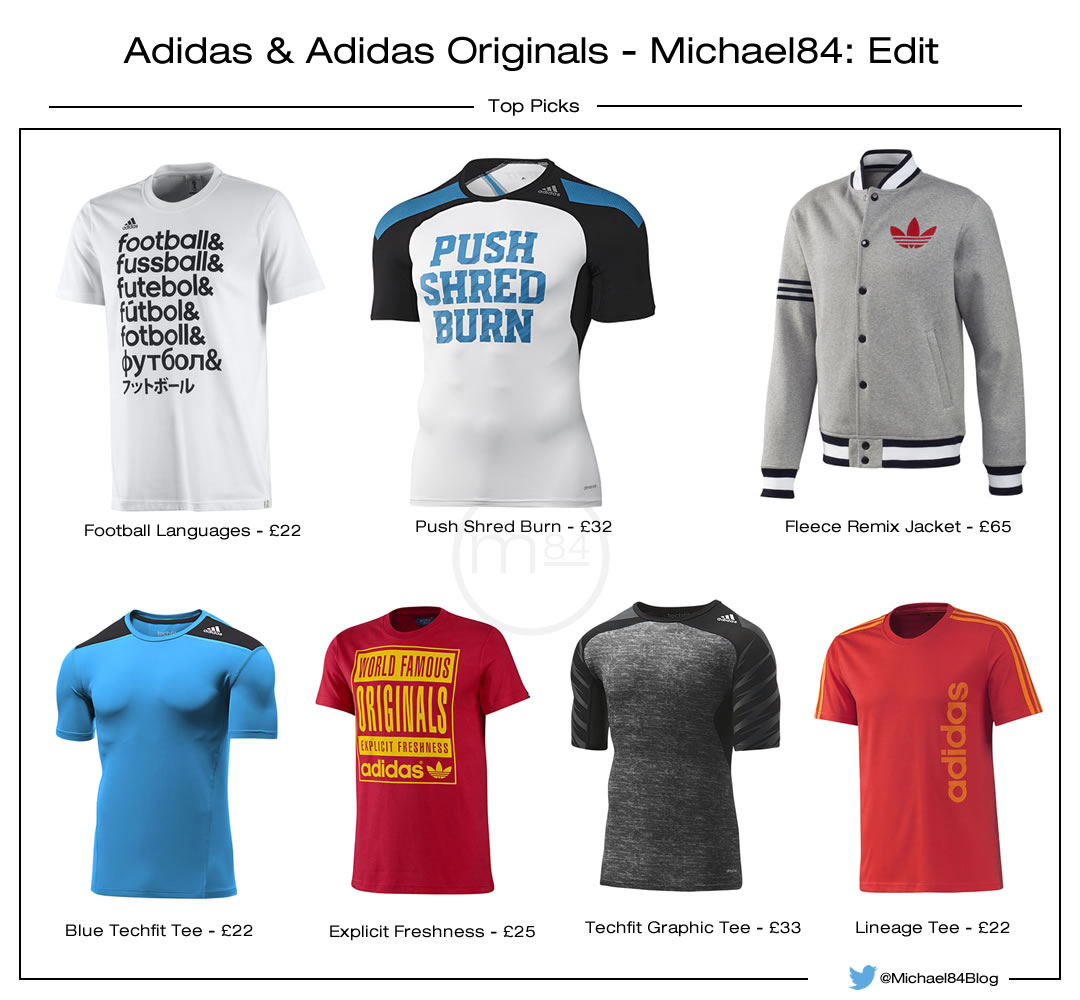 Adidas, and more specifically Adidas Originals is a brand I love. Whether it's training gear with adidas, or street style and old school fashion with the Originals label, it's really great stuff. This week I have picked out a few of my favourites.
The football languages t shirt is a cool printed top if you like football. With football written in 7 languages, football itself is a language, you can talk to anyone around the world about it and everyone knows the beautiful game.
There are several techfit t shirts from Adidas too, and they now do more graphic, and bright ones. I have owned a few, they are great to wear as undergarments to do training or to go running, and they feel great on the body when moving. I've included three here, and I think my favourite of the three has to be the "Push Shred Burn" slogan techfit. They are not as good as the powerweb tops, however those are twice the price, and not available in the same designs.
The Explicit Freshness top is a graphic inspired from the Parental Advisory graphic you find on music CDs. It's a great take on this famous logo.
The Lineage top is a classic Adidas Originals top, sleek and simple with adidas print and the three stripes down the sleeves.
All are available online or in your nearest Adidas store 🙂
Thanks For Reading...Want More? 🙌
Hi, I'm Michael 👋 I'd love you to subscribe to my newsletter for exclusive content & updates on my blog straight to your inbox. (No spam, I promise!)