It hasn't been such a busy week in fashion this week, but there's been a little bit of tech. XBOX Released their new console, and Apple had an event showing off their new silicone.
Here's some stories from the world of Fashion & Lifestyle this week.
Supreme Has Been Sold To VF Corp.
Streetwear brand Supreme has been bought by VF Corp for over $2.1bn. If you've never heard of VF, they are the parent company of fashion brands such as The North Face, Vans, Timberland, Napapijri and more.
What will this mean for Supreme? Will it's scarcity remain which is a big part of what the brand is known as, or will it's wears become more easily available. We'll have to wait and see.
Read the full coverage here.
image via Supreme
Billionaire Boys Club Heart & Mind AW20 With Swarovski Crystals
Billionaire Boys Club have released a few pieces for AW 20 with their 'wealth is of the heart and mind and not the pocket' phrase.
The mini collection includes a few tees, sweatshirts and hoodies, including special edition items which come with Swarovski Crystal embellishments rather than a standard print.
The Swarovski Embellished hoodie in navy is a real stand out piece, weighing in at a hefty 400gsm it will set you back £425. The standard tees are £75, with standard hoodie £185.
They're only available in store in London, and on BillionaireBoysClub.Eu here.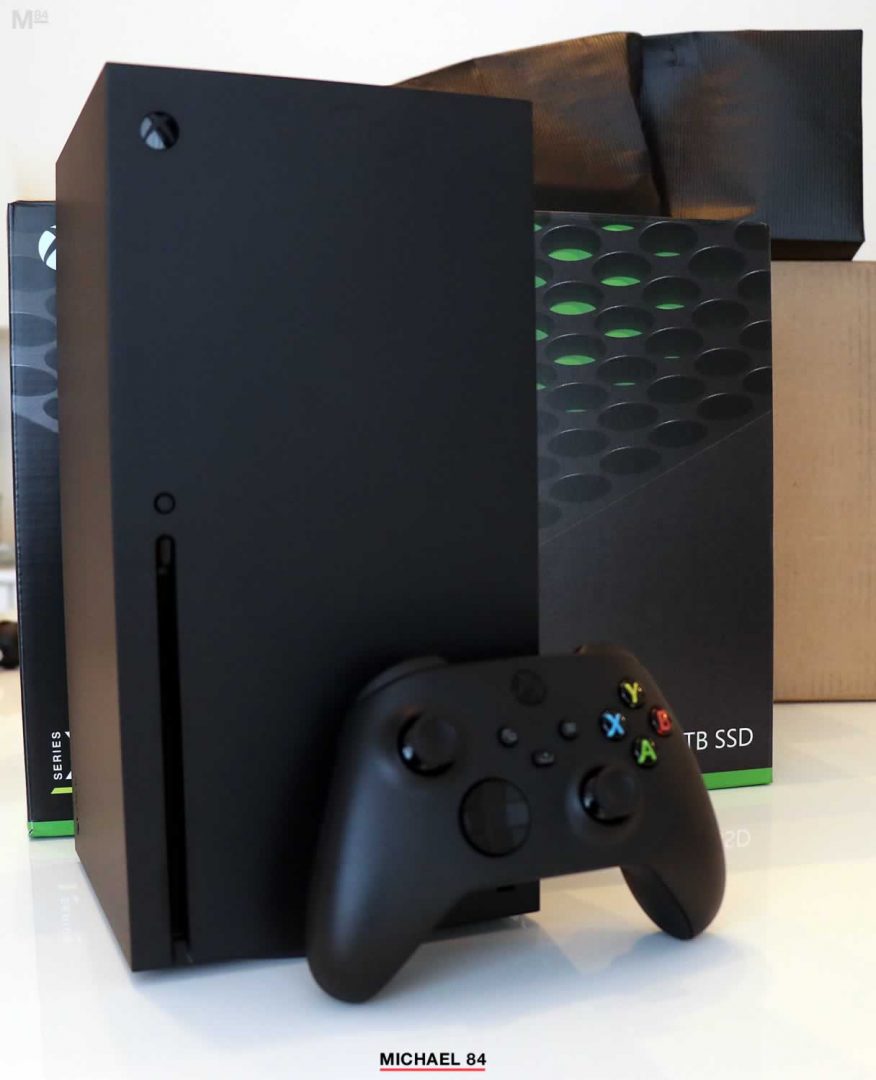 XBOX Series X Released
This week the XBOX Series X was finally released to the world. Next Gen console gaming has arrived. I have already got myself one which I reviewed here, and I am impressed.
It's already sold out, so if you've missed out on it, you might not see one in 2020. There is the resellers on eBay, with console seemingly going for anything from £800 upwards.
image via EA
Celebrities Coming To FIFA 21 VOLTA Football
It appears that there's going to be a title update to FIFA 21, more specifically in VOLTA mode. Celebrities are coming.
Celebs include David Beckham, Lewis Hamilton, Daniel Ricciardo and Dua Lipa, as well as other stars from the USA.
It kind of feels like a weird move to have what appears to be a random list of celebs to be included in the game. Other 'non-footballers' Anthony Joshua and Diplo were already in the VOLTA mode in this years installment.
image via Apple
Apple Unveil Their New Silicone
Apple announced another event only a short time ago, which took place earlier this week. It was to announce their new silicone, i.e. a new Apple Made CPU they're calling the M1 Chip.
It was launched alongside a new Macbook Pro, Macbook Air and Mac Mini, all of which will include the M1 chip.
It's an interesting play from Apple, and not the first time they've had a custom chip. They have used what they called the PowerPC chip before moving to the more universal Intel chip, which was made with IBM.
This time they have gone it alone with this chip. It will not only have the main CPU power, but also incorporate graphics power and even RAM. This will result in the Air having 18 hours of web browsing battery life, with the Pro going on for 20 hours.
The new M1 Macs start at £999, you can watch the whole keynote and unveiling at Apple here.
Thanks For Reading...Want More? 🙌
Hi, I'm Michael 👋 I'd love you to subscribe to my newsletter for exclusive content & updates on my blog straight to your inbox. (No spam, I promise!)