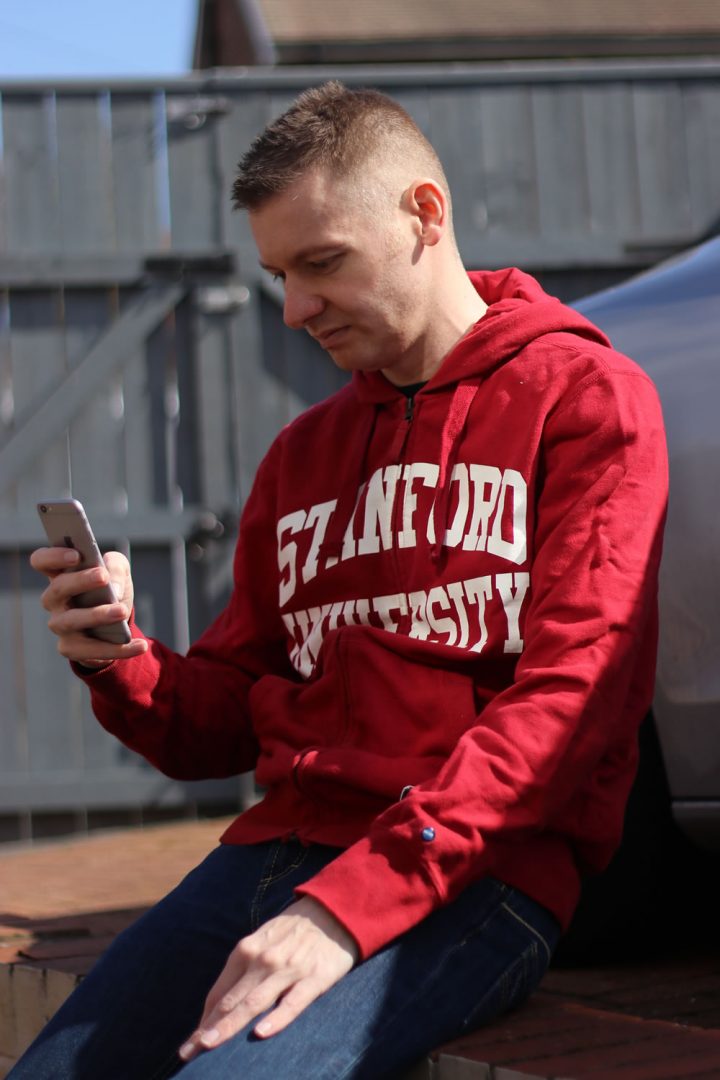 Happy Monday, I hope you had a good weekend.
Do you remember that time I went to Stanford University for 4 years? Yeah, OK, so maybe that didn't happen, but I did find my Stanford University hoodie that I bought ages ago. I was hunting around for it, and eventually found it, so had to wear it yesterday when we had sunshine but it was cold.
There was only one thing going on this weekend, it was the end of the Premier League, and the race for the title. It was either Man City or Liverpool, and I wanted Man City to win, and they did! They've won their last 14 games in a row in the Premier League, got 98 points and so deserve to win it.
It's crazy to look back at the table, after 19 games Man City were 3rd! They were 7 points behind Liverpool, and would go on to lose a further 2 games in the season, with Liverpool only losing 1 out of their 38 games, and somehow Man City still managed to win the league.
After watching the Man City Amazon documentary All Or Nothing, the fact they have some Spanish players & manager, no huge egos & generally good guys, and purely just the style of football they play, you can't help to really like them.
I have to say that it's been the best ever season in terms of the quality of the top 2 teams. It's been good to watch the title chase as a neutral fan of those teams, it's always that weird form of excitement when you're happy when the team you want to win, wins, but you're not disappointed if they lose since it's not your team. I bet most people were more interested in the title chase on Sunday than watching their own team in a meaningless game!
Newcastle won, beating Fulham 4-0 who were already relegated. It was a reasonable season for Newcastle, we did not get relegated which sadly was the biggest aim, and going into next season, the target will be the same. The biggest thing for every Newcastle fan is Rafa: Will he stay, or go?
I always feel sad when the season ends, it's such an odd feeling, but not as bad as when it's the World Cup or Euros, since that's embedded into my life for an intense couple of weeks. Speaking of which, there's not even any Summer football to look forward too…There's that Nations League competition, but it's only 4 games – 2 Semi-finals, a final and 3rd/4th place playoff, or some Euro Qualifiers.
Of course we're not quite done for the football season. There's the FA Cup Final, and this season for the first time ever, the Europa League and Champions League finals are an all English affair; With Liverpool vs Tottenham and Arsenal vs Chelsea in both of those. The Europa League final is Wednesday 29th May, and the Champions League is Saturday 1st June.
So we've still got a few games to enjoy before it really is all over, but for the Premier League, that's a wrap for another season.
Thanks For Reading...Want More? 🙌
Hi, I'm Michael 👋 I'd love you to subscribe to my newsletter for exclusive content & updates on my blog straight to your inbox. (No spam, I promise!)