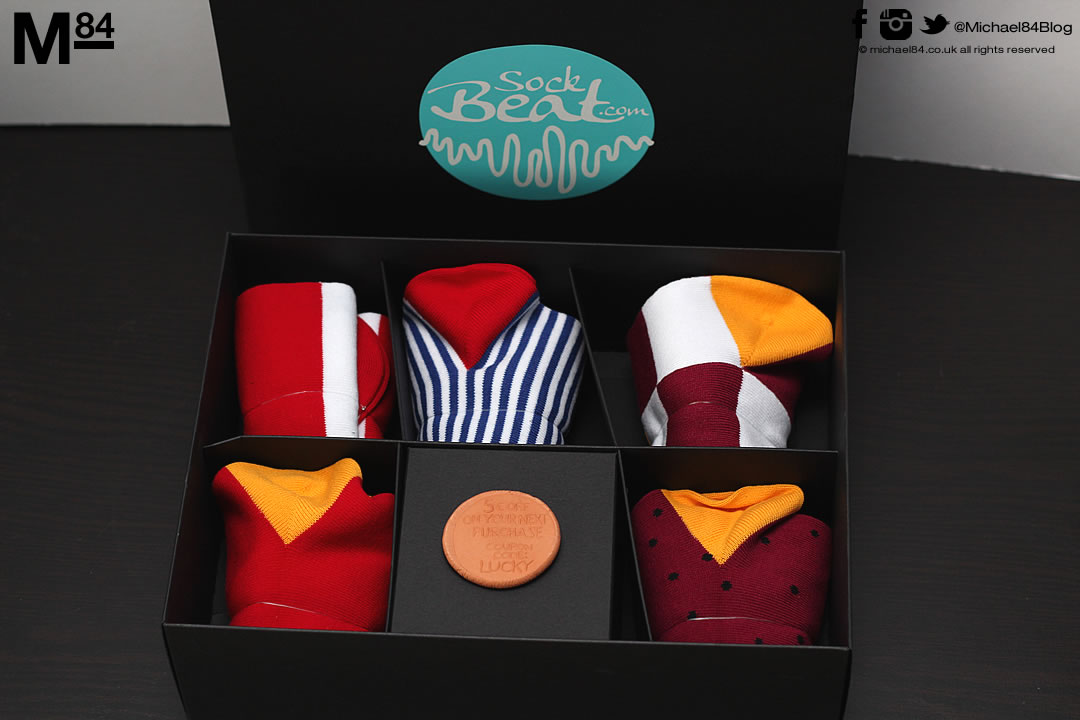 Recently the team over at Sockbeat got in touch with me, to let me know about their brand. It is as the name suggests, socks! Sockbeat is based in Vilnius, Lithuania, and is all about creating quality and colourful socks.
Spring is on the horizon, and if you're looking to brighten up an outfit, a pair of socks is a good way of going about it.
Currently they have five different colours and patterns available, each one designed to compliment your daily outfit.
RELATED – How Many Socks Should I Own?
Red is an ever present colour throughout the designs, with thick and thin stripes, dots and checks all being incorporated into the designs, as well as my favourite pair, the plain but bright and vibrant.
If you're looking to colour block with your outfit, then wearing a pair of these with some chinos could create a bolder than usual look.
The socks are made from 80% combed cotton, which is super soft to touch and feels really good. There's 15% polyamide and 5% elastane for stretch.
I got the SockBeat Box which is really nice for presentation, making them a really good gift. Valentines Day is coming up, so if you're looking for some fashion that may be a little bit more daring to the usual black or grey socks, these are a nice thing to have; You can never have too many socks! 😉
These run at €9.99 a pair (about £7.50) and €49.99 for a box of 5 pair (around £38). You can get them direct from Sockbeat, and shipping is free 🙂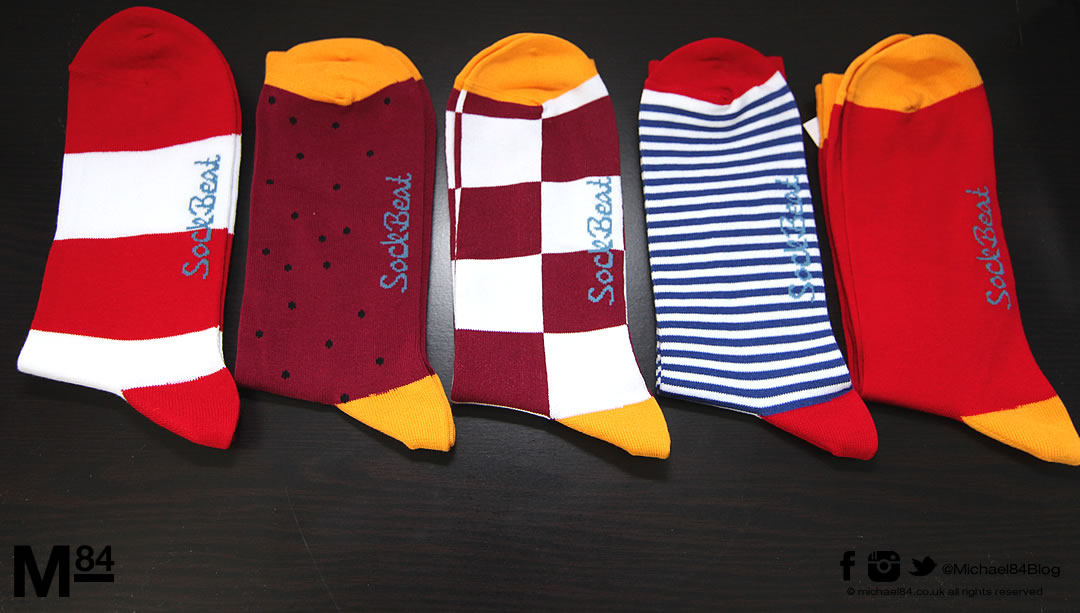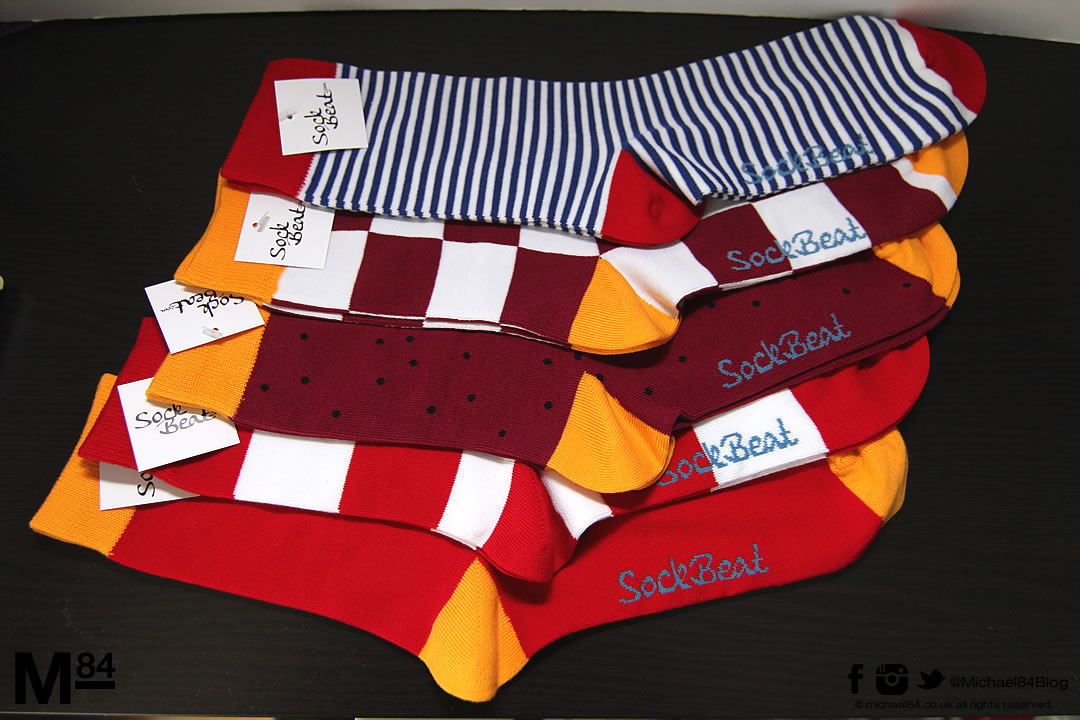 Thanks For Reading...Want More? 🙌
Hi, I'm Michael 👋 I'd love you to subscribe to my newsletter for exclusive content & updates on my blog straight to your inbox. (No spam, I promise!)