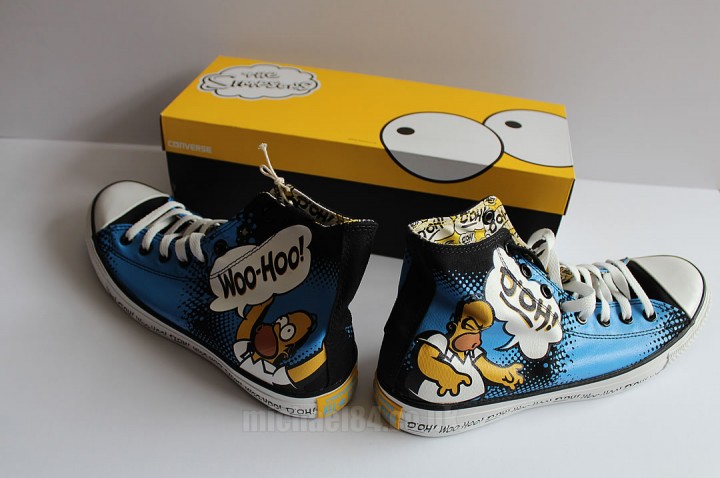 If you are a regular reader of my blog you will know I wrote about the Converse x Simpsons collab a few weeks ago…They have finally made there way to the UK, and I got a pair 😀
I do love my Converse, and these days I could not tell you how many different pairs I have off the top of my head. They've done lots of different collabs, from high end fashion such as Comme Des Garcons to comics like Batman and even with bands like Gorrilaz. I have always wanted a special edition pair, and since these are the new collection and I do like The Simpsons I decided to get these.
The hardest decision was deciding which to get…It was a choice of these and the Bart Simpson "I Will Not Waste Chalk" design, but I chose these. They are a Doh! Woo-Hoo design, with Homer saying Doh! on one trainer and Woo hoo! on the other. The base also says the same, as well as the insides with speech bubbles. I love the attention to detail, it really is good stuff. Finally there is The Simpsons logo on the front of the tongue, and the trainers come with both white and black laces.
They are £55 which is more expensive than the usual Converse, but they are quite unique and will probably be quite limited. They come in a customised Simpsons Converse style box too, I think I will keep this box 😀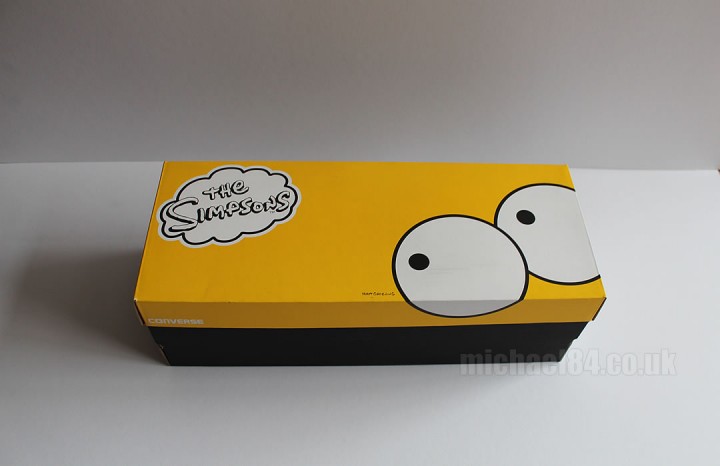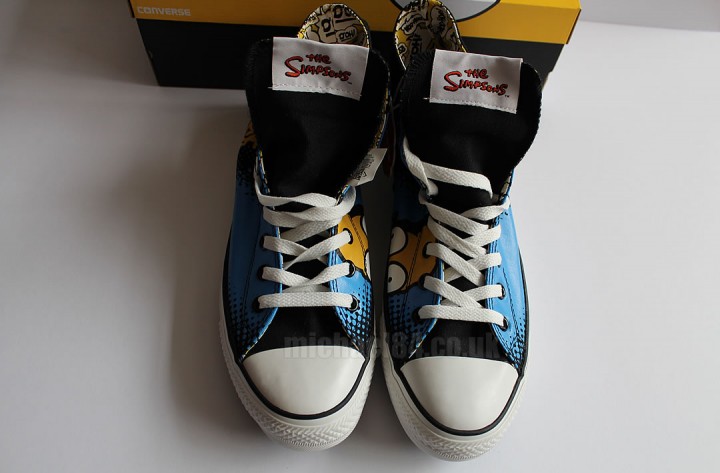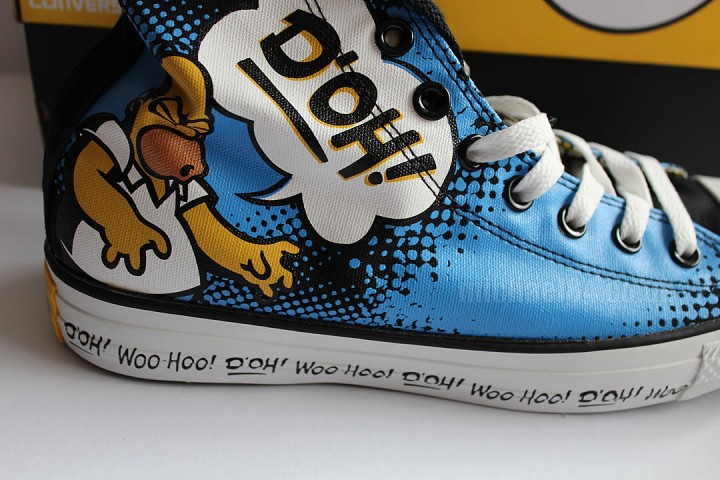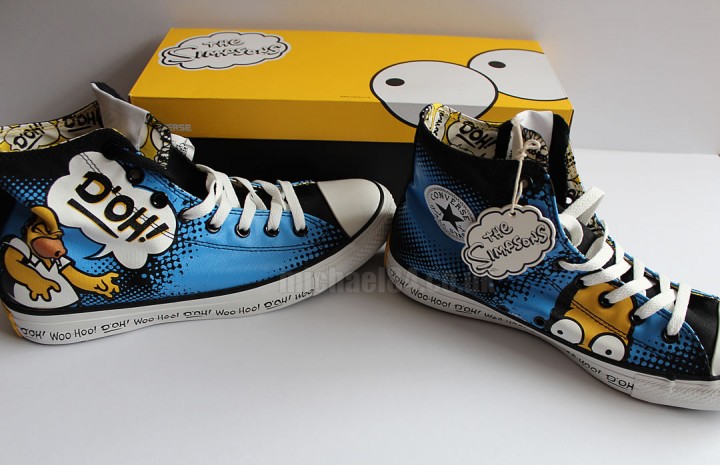 Thanks For Reading...Want More? 🙌
Hi, I'm Michael 👋 I'd love you to subscribe to my newsletter for exclusive content & updates on my blog straight to your inbox. (No spam, I promise!)