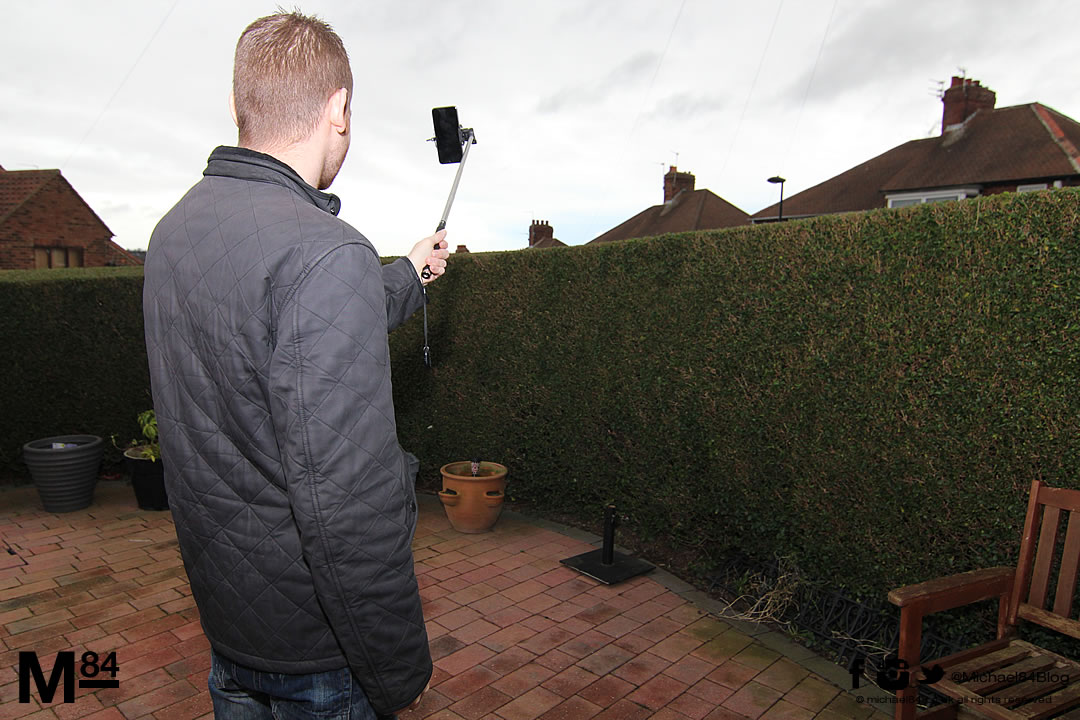 I'm part of the Selfie Stick club now!

I heard about these a good few months back, and they've became increasingly popular especially since the back end of last year, it's sort of a new gimmick and fad, I am talking about the Selfie Stick. There is an actual first and 'official' one of it's kind, the variation is called The Selfy Stick. If you're in the market for one there's an endless number of Chinese models and other variations on sale in the usual places, they are plentiful, but I didn't fancy ordering from China because of the delivery timescale.
I got mine from Selfridges (ironic I know) for £14.99 and as mentioned, it's the original Selfy Stick.
Selfy Stick Review – What's It Like?
The build quality is really good, especially when you don't have the stick extended, the plastic holder part of the stick is very solid and actually heavier than it looks. As you extend it further and further out it does become more flimsy, but this is to be expected. Even at it's most extended point it's still solid and stable enough and feels secure.
The phone is secured by a spring clamp and nothing more, it will grip your phone and holds it well, but bare in mind it's only being held by the spring, so I wouldn't recommend waving it around vigorously, but with general, sensible use it is perfectly secure. A design issue I have noticed is you have to make sure the phone (in my case iPhone 6) is gripped in the middle or further down the phone, as it will press on the buttons around the sides of the iPhone.
You can rotate the frame around 180 degrees with the phone in. You can also tilt the frame where the phone sits, however that is how the frame is connected to the stick, so will need to be tightened each time you change the tilt which is tedious.
One of the best features of this in my opinion is the shutter release button. If you've taken selfies (which I'm sure you have) then you'll know that sometimes it's not the best to hold the phone and take the shot at the same time. A timer in some phones (like the newer iPhones) is a good idea, but in the iPhone it seems to only allow you to save a burst photo instead of just one. Using the remote, even without the Selfy Stick is great, and since it's Bluetooth you don't have to point the remote at the phone, in fact you could be the other side of the room.
It works with all iOS (Apple) phones, even the large 6 Plus, HTC and most Android phones.
All in all this is a nice little gadget to have, a novelty yes, but a nice little addition to anyone who takes Selfies or is always on Instagram 😉
View More Pics Below…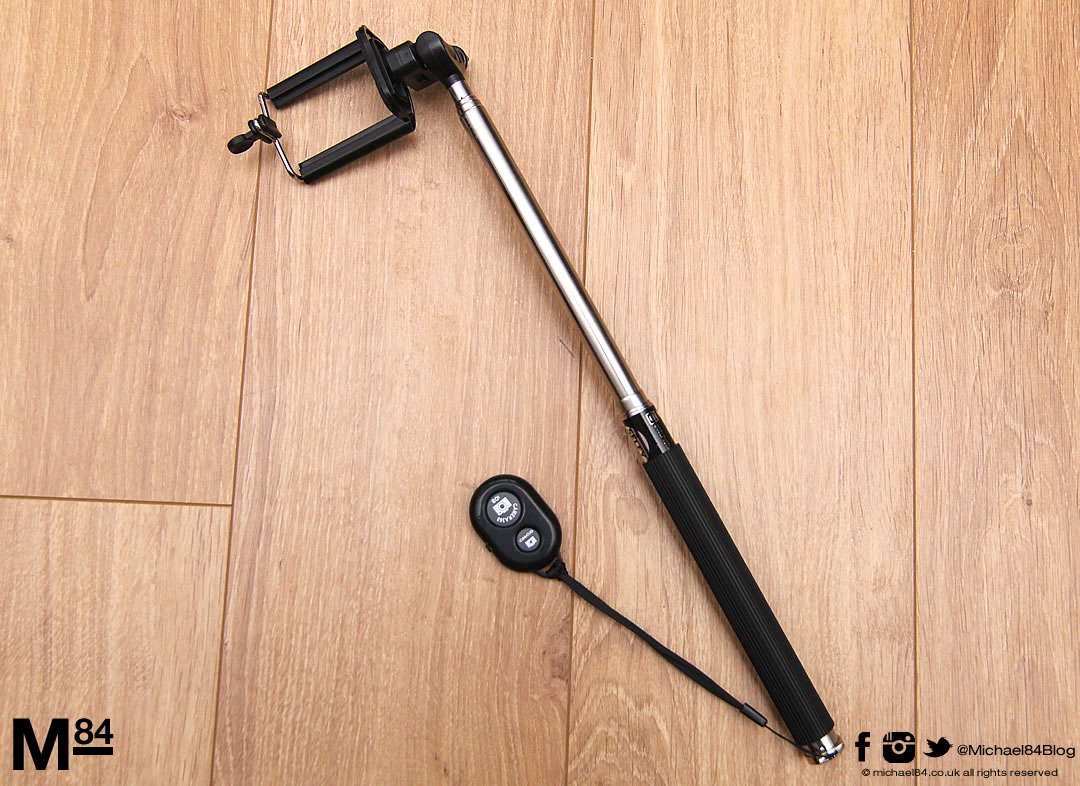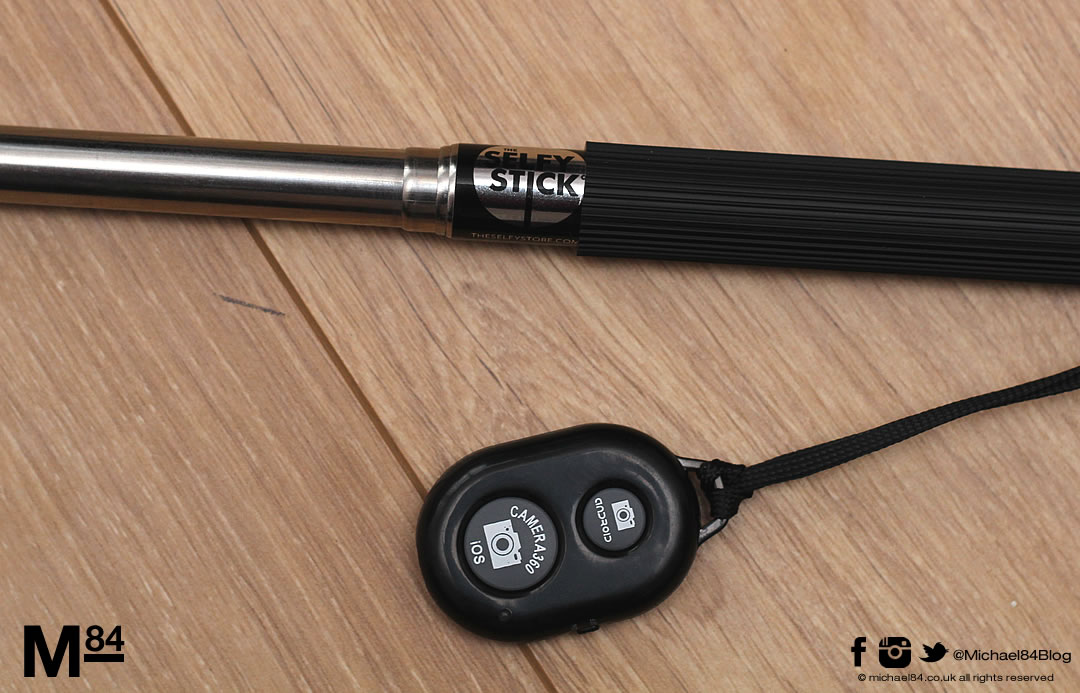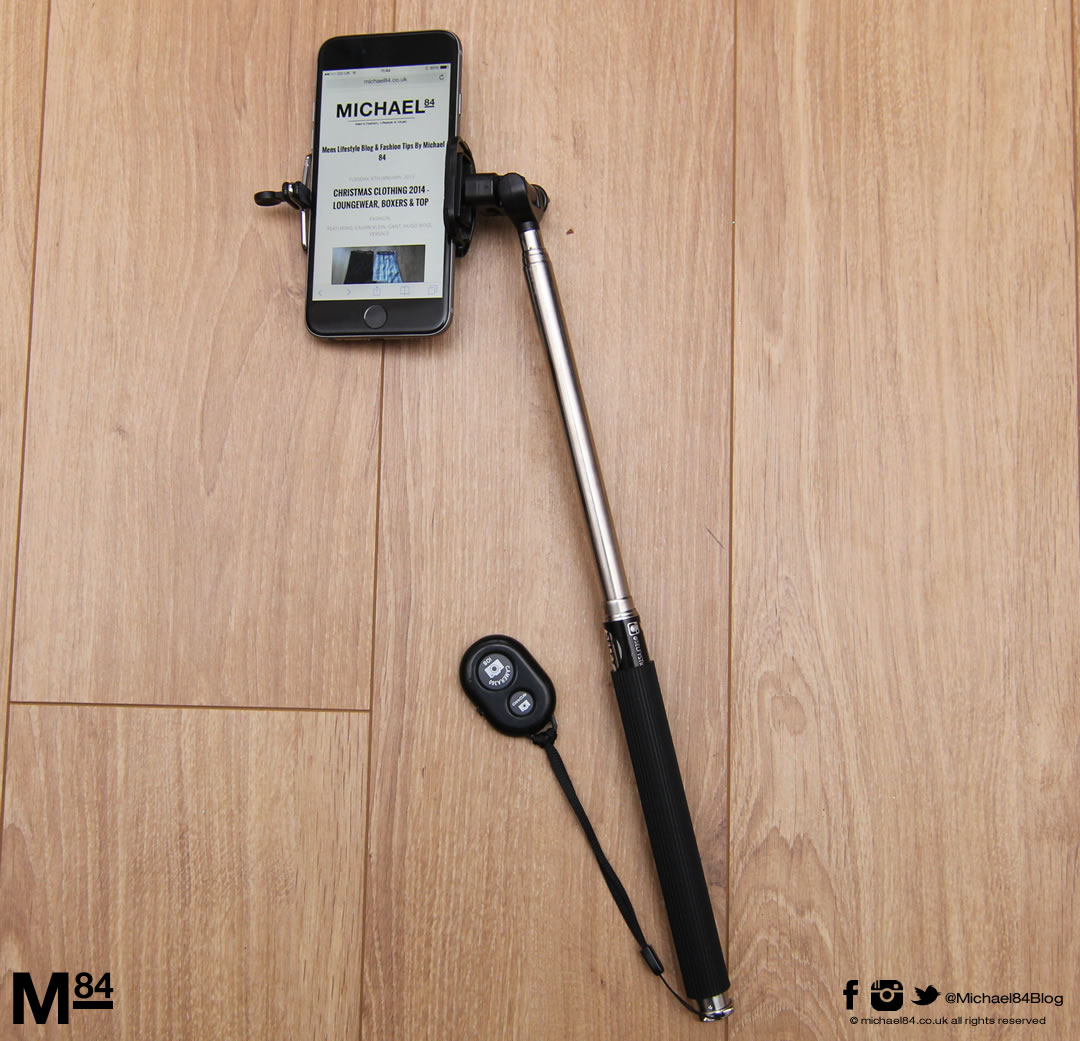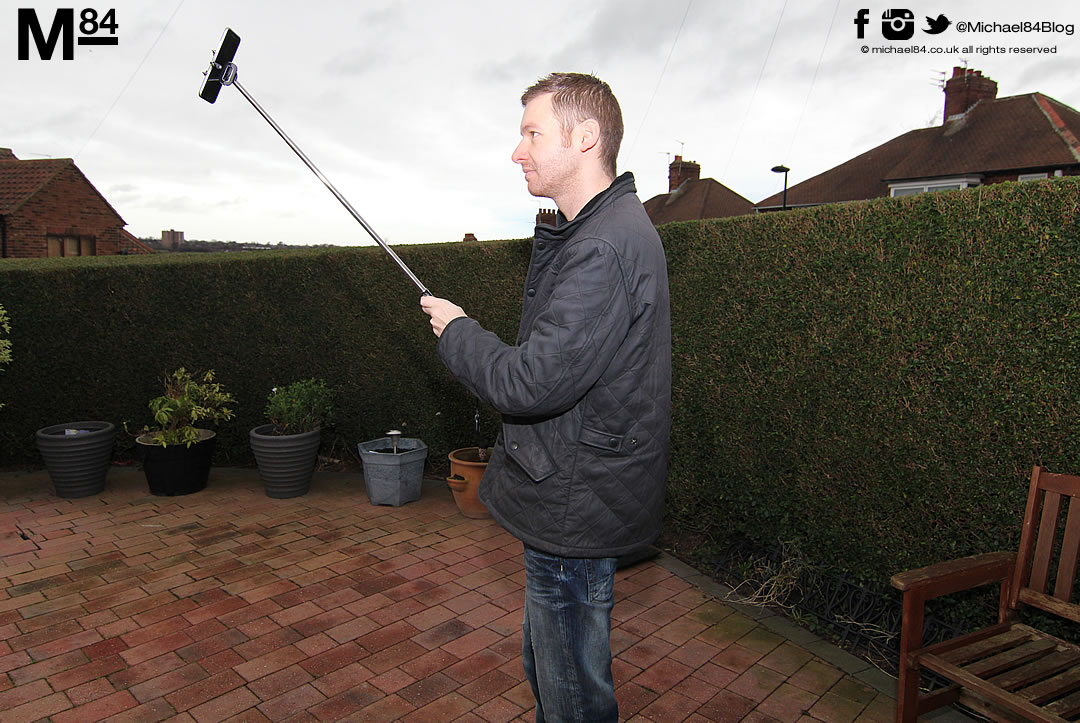 Thanks For Reading...Want More? 🙌
Hi, I'm Michael 👋 I'd love you to subscribe to my newsletter for exclusive content & updates on my blog straight to your inbox. (No spam, I promise!)