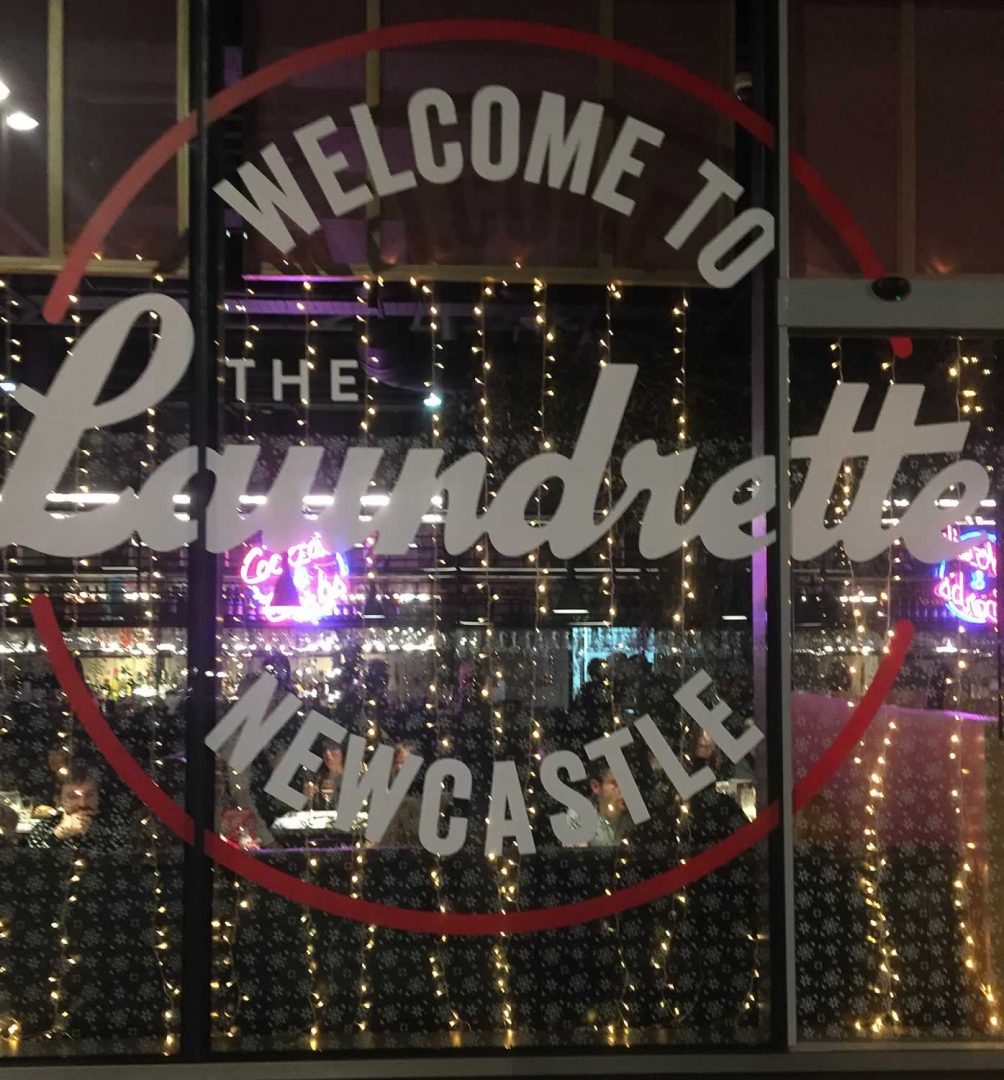 Fancy a good cocktail on an evening? You'll not get one in The Laundrette
The latest place in Newcastle boasting incredible cocktails is The Laundrette, a new establishment down Westgate Road. I use the word establishment but I should be calling it a restaurant, although that's not the vibe I was getting before I went.
I was out on Saturday night and there was some buzz about this place, so since it's a new venue I wanted to go. It's located all the way to the bottom of Westgate Road, next to Revolution, and us around the new Student flats block. The building didn't really exist previously, other than an eyesore of a building, I never knew what that was. So this new building went up, purpose built flats called Vita Students, and The Launderette is located on the ground floor.
The Laundrette has the catchphrase Carbs and Cocktails, but it seems like you can't have the cocktails without the carbs. We went in, had a look at the menu and decided what we wanted to drink. The bartender asked if we were eating food, which we weren't, and told us that they don't have a licence to sell alcohol without food.
You can't grab a cocktail in a place which boasts great cocktails!?
This was obviously disappointing. There are plenty of restaurant bars in Newcastle, from The Botanist to The Alchemist, Browns, Aveika and more which welcome people who just want to have a drink on an evening as well as accommodating the restaurant crowd. It's kind of weird that a place with a neon cocktails and carbs sign and really play on the cocktail theme, don't sell cocktails unless you buy food. The place was not too busy, and there were a few people sitting at the bar with drinks, and a group of lads standing drinking cocktails, so we didn't really see the problem. Maybe a change to the slogan, "Cocktails, but only if you pay for Carbs" would be more fitting.
According to the licencing information, The Laundrette applied for "a licence for the sale of alcohol between 10AM and midnight daily, with late night refreshment between 11pm and 00:30 daily". – This seems to be the opposite of what we were told by the staff.
The decor and interior of The Laundrette is pretty nice, and the staff seem friendly enough. Since I didn't eat food, I can't comment on that.
So overall, if you're looking for great cocktails you're in luck, because Jalou and Revolution are less than a minute away, with Tokyo less than 2 minutes away, and all are worth the visit. Sadly you can't buy cocktails at The Launderette, so you'll have to give that a miss.
The Laundrette
Address: 48 Westgate Rd, Newcastle upon Tyne NE1 1TT
Opening Hours: 10AM – 00:30 Daily
Dress Code: Smart
Music: Yes
Recommended Age: 25+
Guestlist/VIP: None
Bottle Service: None
Stag/Hen: No
Twitter: @LaundretteNcl
Website: thelaundretteuk.com
Thanks For Reading...Want More? 🙌
Hi, I'm Michael 👋 I'd love you to subscribe to my newsletter for exclusive content & updates on my blog straight to your inbox. (No spam, I promise!)