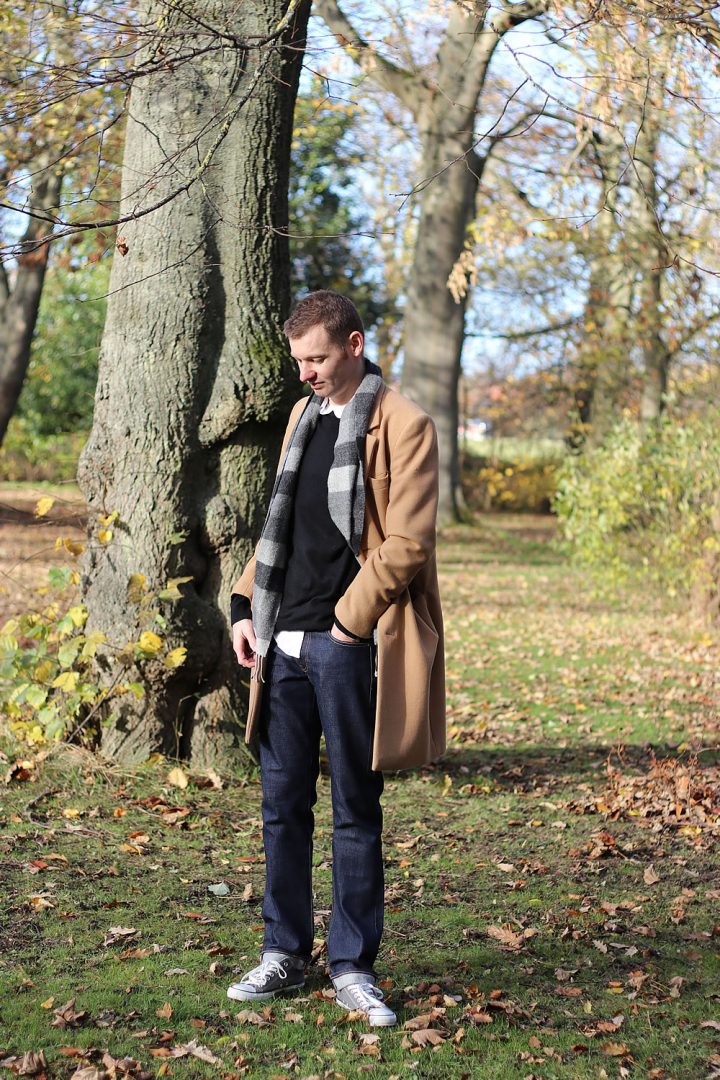 Hey guys!
I hope you are well and had a good weekend.
I can't believe that it's the last week of April, and it will be May in a couple of days. It really is mental how fast this year has gone, it feels like only a couple of days ago since it was the New Year, at least for me. I have no idea where time has gone.
We had the Summer! Well almost. Last week we got some brilliant weather, but where has that gone? Even though we're closer to Summer now than we were, the rain the miserable weather has returned to us once again. I was planning on changing my wardrobe, getting all my nice T-shirts back out and putting away the jumpers and knitwear, but that plan came to an end 😀
Now that we're getting into May I really want to sort out my wardrobe to see what I have for the Summer, but after checking out the weather it seems like we're in for another week (and longer) of rainy cold weather.
I don't actually need any new clothes, but there's always that urge to get something new for Summer. I've had my eye on a couple of tees which I may get for this year, it's always good to add one or two new additions, especially when it comes to T-shirts.
In this photo I have my camel overcoat on with a jumper, white shirt and scarf. I love that overcoat but I can't wait until I never have to wear it again 😉 The photo is from a little while ago, but trust me, with this weather, it's what you need to be wearing!
Since the weekend was pretty poor for weather, I decided that I'd do pretty much nothing. Amazon has had no good films on for a while, but I noticed that they've added a load of new films, so I will check those out to see if there's anything good.
It was also a good weekend for the football, it really is going down to the wire. Chelsea and Man Utd drew 1-1 in the race for 4th, with Arsenal losing 3-0 against Leicester. I really thought Arsenal would get into the top 4, but they've lost their last 3 games! All the teams going for the top 4 have had bad results lately, so it's hard to say what's going to happen. I think Tottenham & Chelsea have to be the favourites, since they have the points on the board.
And as for the league…I watched Liverpool stroll to victory against Huddersfield on Friday night, 5-0. And then on Sunday Man City had a hard fought 1-0 win over Burnley.
Next weekend is a huge game, and features non other than Newcastle against Liverpool at St. James' Park! For some reason, SKY have decided to show this on a Saturday night, I've never known a game to start at 19:45 on a Saturday night?! So I will be watching that one, Rafa against his old club, and if we beat Liverpool, it will mean Man City can win the league with a game to spare.
Oh yeah, my foot…I still wear my moon boot, but I do take it off every now and then for pictures 😉 haha. My routine is moon boot for walking around day to day, my taping and strap usually on an evening, and also my ice pack at least once a day. I am trying so hard to get this thing 100%!
Here's to the start of a new week 🙂
Thanks For Reading...Want More? 🙌
Hi, I'm Michael 👋 I'd love you to subscribe to my newsletter for exclusive content & updates on my blog straight to your inbox. (No spam, I promise!)