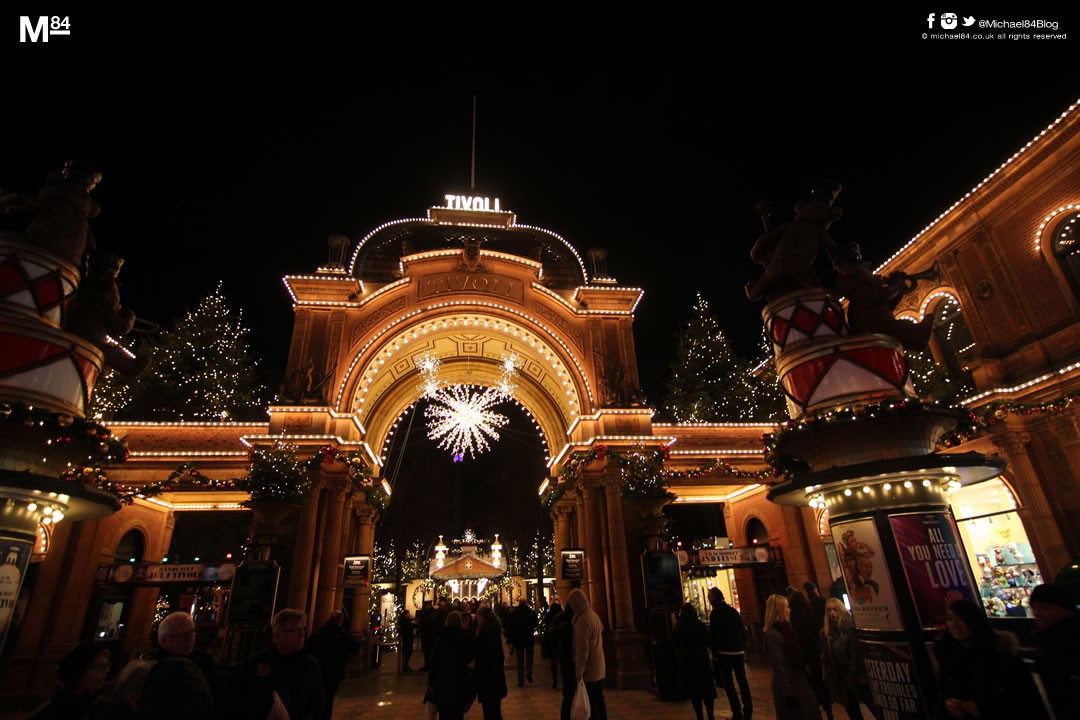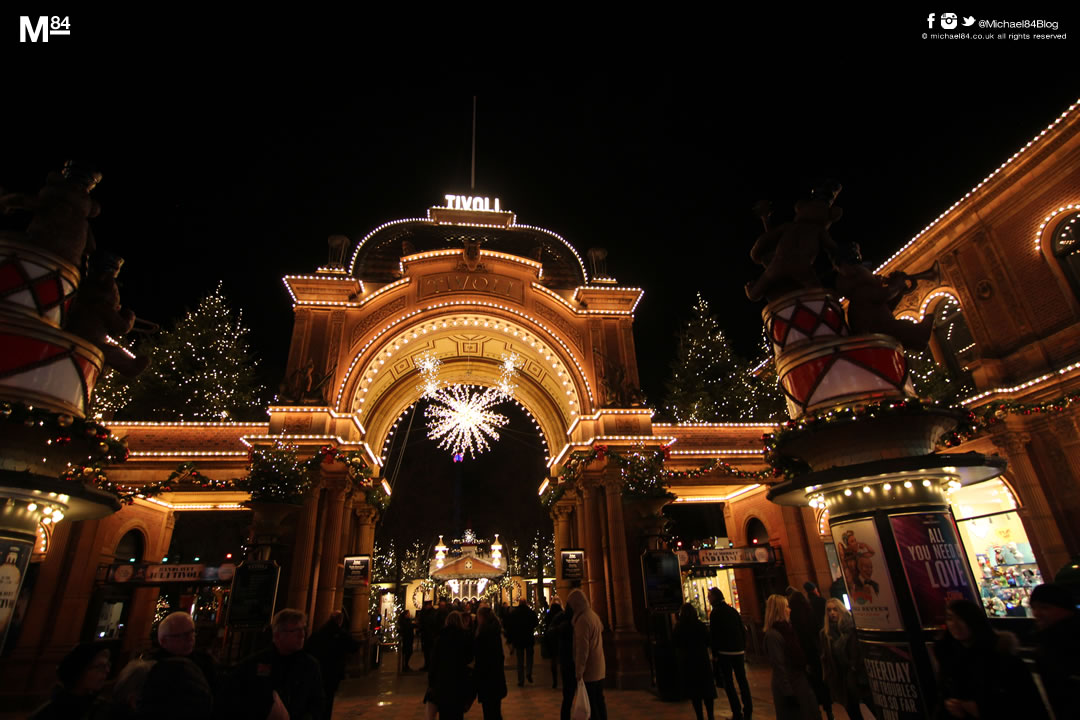 I can't believe how fast this year is going, and that I went to Copenhagen almost a year ago! I went just before the Christmas period, when all the Christmas markets were on, and it was the first time I had been to Copenhagen. It's such a cool place, if you ever get the chance of visiting the city I'd definitely advise going, especially during the festive period. Tivoli at Christmas is such a good time, that and the rest of the city are so festive and it could possibly be the best time to go, as there's so much more to see and do.
One of the highlights is going to Tivoli, which is like an amusement part, but so much more than that. It's cool if you just want to go for a look around, it's fairly sizable, and there's rides like the old wooden rollercoaster and a 5G "Dive bomb" style ride called Vertigo if that's your thing. If you prefer something a little more cosy or quiet, there's a Tivoli Christmas light show, which is on the lake every hour for a couple of hours in the evening. I took a video of the whole thing which you can see below…
It's a cool thing to see in person, if you're ever in Copenhagen you have to check it out.
Thanks For Reading...Want More? 🙌
Hi, I'm Michael 👋 I'd love you to subscribe to my newsletter for exclusive content & updates on my blog straight to your inbox. (No spam, I promise!)