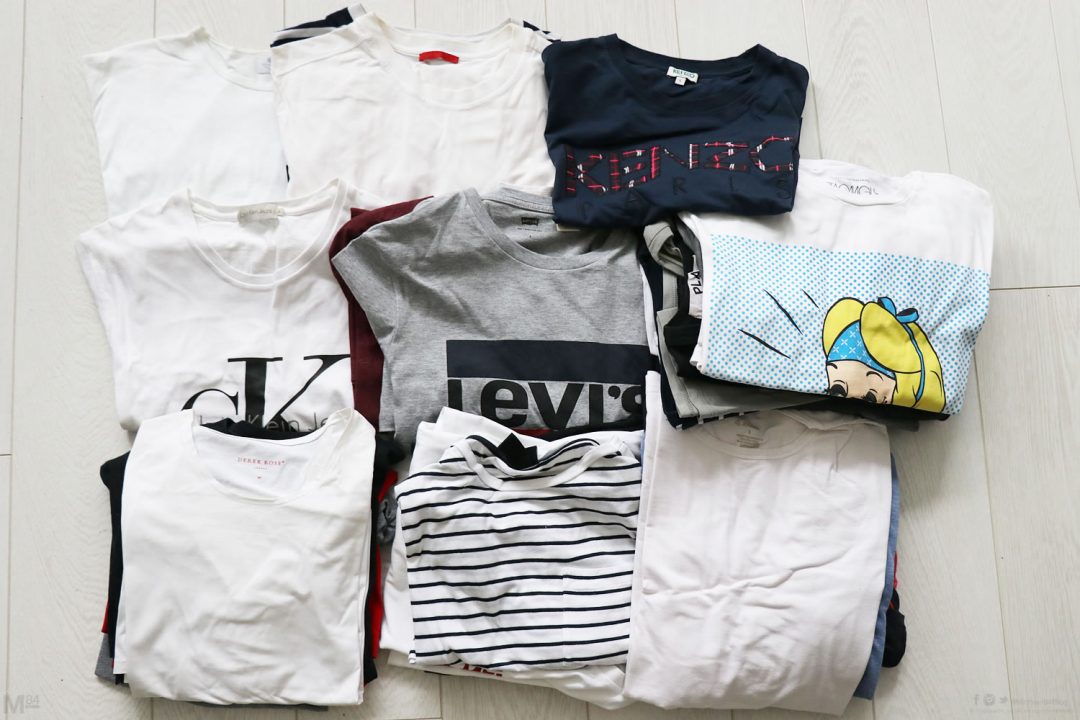 Finally we're getting some Spring/Summer kinds of weather! That means one thing for me, time to change up the wardrobe.
Since I have far too many clothes I have to swap my wardrobe around in the Winter and Summer; I have my jumpers, knits and other things I need for the Winter and cold weather in the main parts of my wardrobe, and the Summer stuff which mainly consists of my favourite T Shirts which I have to keep in drawers. But when the good weather comes around I have to change things around, since I have no need for chunky knits or jumpers in the Summer.
It's always a good time of year, it means Summer is right around the corner which I love. It also usually means I end up spending money, buying new tees. But Since I've got myself a couple of new tees already, and I have plenty which I love already. I don't really need to add much to my wardrobe this season.
There's the favourite logo tees from Calvin Klein, Kenzo, Comme Des Garcons and Levi's, a few logo tees as well as some smarter plain tops, and how can I forget stripes! 😉
It also means another thing…I have to iron all of these! I used to hate ironing, but it's actually quite a tranquil thing to do, just put on the TV or music and get started, it's actually not too bad; Even when there's piles like these!
Have you been enjoying the weather, are you looking forward to more T-shirt weather?
I'll have to go and iron all of these now.
Thanks For Reading...Want More? 🙌
Hi, I'm Michael 👋 I'd love you to subscribe to my newsletter for exclusive content & updates on my blog straight to your inbox. (No spam, I promise!)