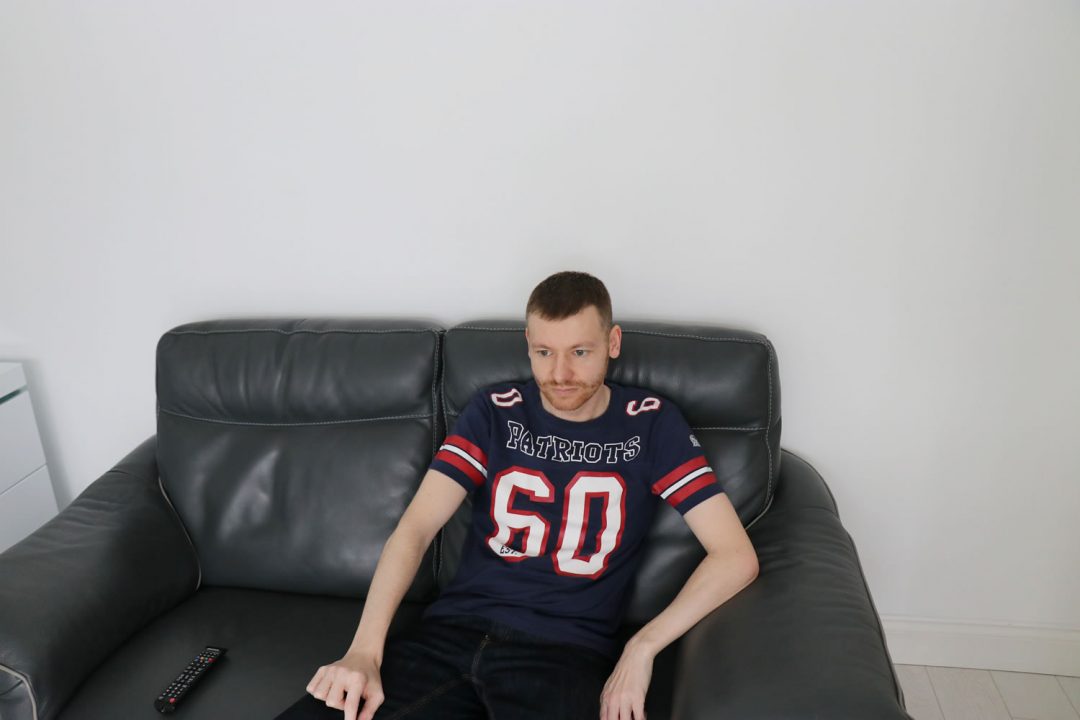 Happy Sunday 🙂
It's almost time for the Superbowl!
Today has been a big sport day; We've had the proper football, Newcastle vs Crystal Palace and Liverpool vs Tottenham, and in a couple of hours time it will be America's version of a World Cup final, the Superbowl.
I've watched the Superbowl for the past 4 or 5 years, it's now became a tradition for me to stay up late and watch it. I got this New England Patriots tee years ago, and I have to say that I've really got my use out of it, the Patriots won it last year, they're in it this year against the Philadelphia Eagles and have been at the Superbowl a good few times over the past several years, so it's definitely paid for itself.
I'm definitely not a huge NFL fan, but it's always a good watch, and it's not as hard to follow as you may think if you've never watched American football at all. For most people like me, this is the one game a year that they'll see. But it's not all about the game, if you're in America then you get the ads which companies pay huge sums of money for and come up with the best and iconic adverts, there's the national anthem, and then there's also the half time show.
This year the national anthem is being sung by Pink, and the half time show is by Justin Timberlake. He's done it before, that memorable occasion with Janet Jackson and that wardrobe malfunction which springs to mind. He's been asked what's in store for this year, it's all a bit of a secret, some speculated that he'd reunited *NSYNC, but when he was asked about it, he denied it.
So I am ready for the Superbowl, lots of food and drinks, it will be a late one! I want the Patriots to win of course, but since I know little about the NFL I wouldn't take that to the bank 😀
Will you be watching and who do you want to win?
Thanks For Reading...Want More? 🙌
Hi, I'm Michael 👋 I'd love you to subscribe to my newsletter for exclusive content & updates on my blog straight to your inbox. (No spam, I promise!)