Hello blog!
How has your Jubilee weekend been so far? It has been a good weekend! Last night I was out in Newcastle, and it was a good night, until I felt and was sick

Only a little bit, still it was not pleasant LOL. We went to places like The Town Wall, Milecastle, Tokyo, Floritas and Baby Lynch. I really like all of these bars, Tokyo is cool especially in the summer upstairs outside, although it was not a particularly warm night (it was cold in fact) but they had the heaters on which made it nice, and there were plenty people out too.
This is what I wore: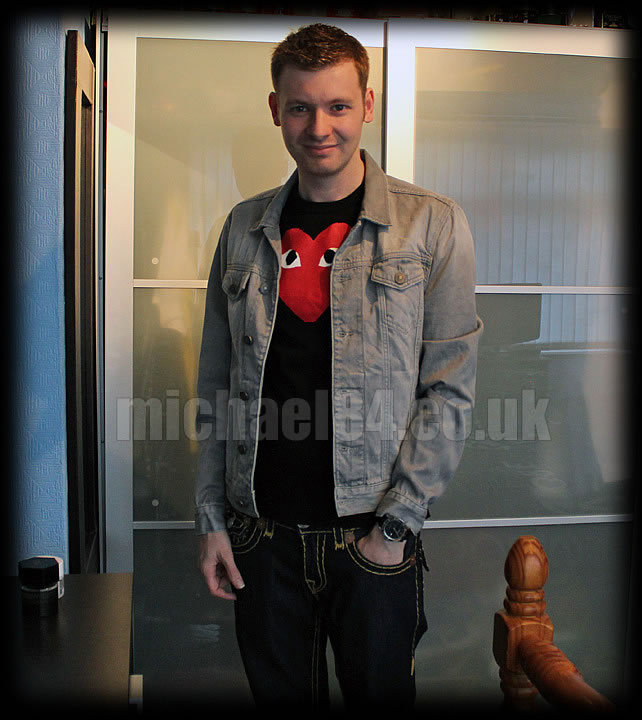 True Religion Jeans
Comme Des Garcons T Shirt
All Saints Denim Jacket
MR KG Kurt Geiger Shoes
Versace Watch
I really love this t-shirt, bought it last year. I have hardly worn it actually, since I have so many tees and this is a one I really like, I only wear it every now and then, so i've maybe only worn it twice.
So, can you guess where we got these from…..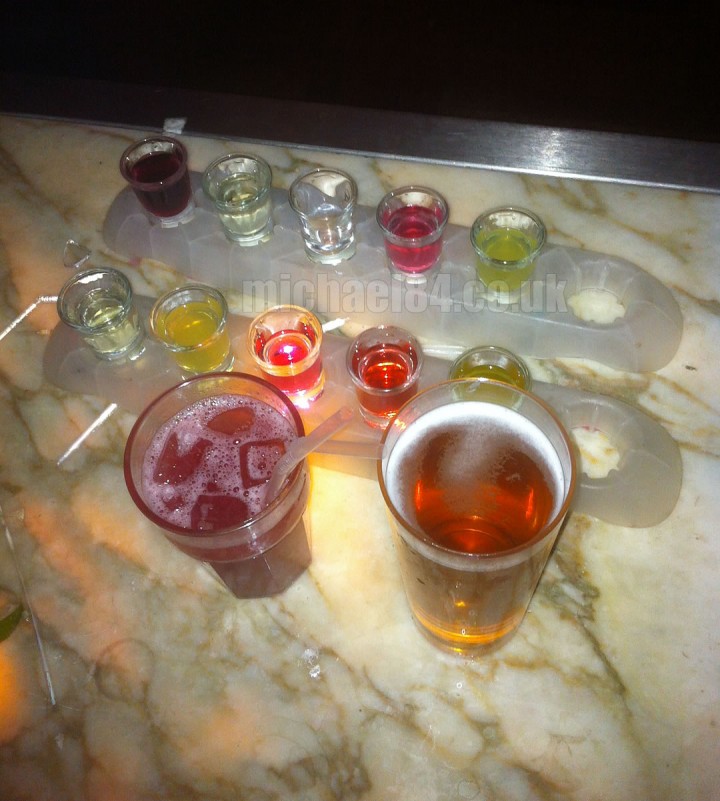 The shots were not the killer, it was the strawberry Woo Woo. I get them often in Revolution and they are lethal! 😛 They are nice but really strong, some drinks you have are strong and you don't notice until you are hammered, but these are really strong and you can taste it! 😛
I like a few bottle beers, my favourites are Estrella Damm, Corona and Budweiser. Another I like is Quilmes, I have drank it a few times for a little while now and it's a nice beer. A few places in Newcastle sell it, such as Tokyo and The Town Wall.
Thanks For Reading...Want More? 🙌
Hi, I'm Michael 👋 I'd love you to subscribe to my newsletter for exclusive content & updates on my blog straight to your inbox. (No spam, I promise!)