Hello blog!
How was your Saturday night? Mine was relaxing, I actually got an early-ish nights sleep, and then had a big lie in and got up late this morning.
Today I have had to tidy and clean up, the place was becoming a mess, clothes everywhere, jackets not hung up, random things on the floor etc. So needed a clean up, and now I have done that. I cant stand to live in mess really; My DJ desk has now become a magnet for keeping random things on since I sold my decks, I may be selling the desk too, but have had it so long that I do actually use it for things like my laptop.
Sunday means lazy day, I did used to have my movie night but haven't had one for a while, maybe I will put some on today; I have the Oceans trilogy so could put all of them on from now, or maybe just listen to music.
The British Summer Is Back!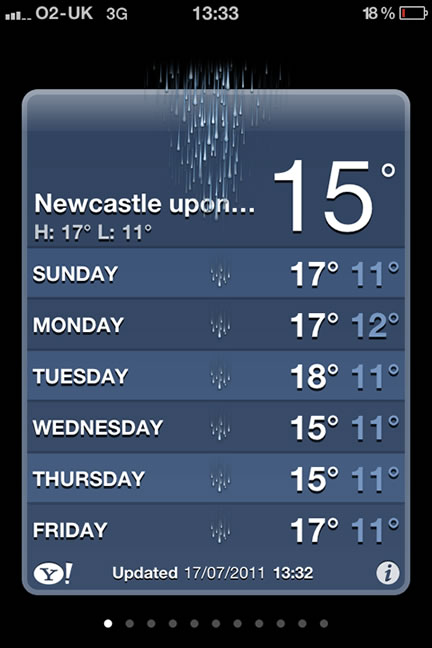 Yes the British summer is definitely here. We are probably around halfway through the "summer" but look at next week…Not good! It LASHED it down with rain today, had a thunderstorm and lashed it down again. This is why I get excited by the sun and summer…Because usually our weather looks like above 🙁 The iPhone app is notoriously bad at getting the weather wrong, but I wont hold my breath for heat and sun next week. In contrast somewhere like Benidorm is 34C and sunny, that is really hot!
So today I will write my playlist for tomorrow, I did not do one last week, I was a bit tired, but there will be one this week 🙂
Thanks For Reading...Want More? 🙌
Hi, I'm Michael 👋 I'd love you to subscribe to my newsletter for exclusive content & updates on my blog straight to your inbox. (No spam, I promise!)