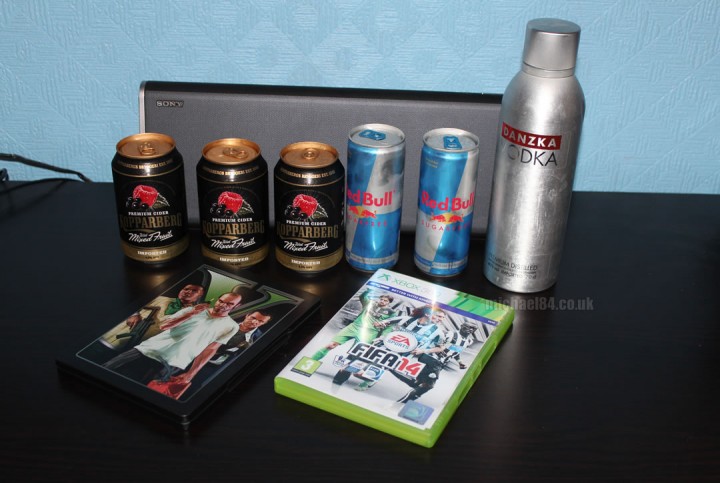 Hey!
So last night I stayed in and had a chill night. I seem to have been going out loads which I do like, but sometimes it can get tedious. I love Newcastle, the nightlife is amazing and it's a great city, but when you have been going out for a long time sometimes it's nice to have a break. Last night I did, and just chilled out, played a bit of FIFA, listened to music and drank the last of my Kopparberg.
It made a change, and I woke up this morning not tired and felt rather alive

I actually did not play on GTAV as in the picture; I was listening to music too much :p I also did not drink the rest of my Danzka vodka, I only have a little bit left and planned on drinking it last night but I just had the Kopparberg.
Thanks For Reading...Want More? 🙌
Hi, I'm Michael 👋 I'd love you to subscribe to my newsletter for exclusive content & updates on my blog straight to your inbox. (No spam, I promise!)