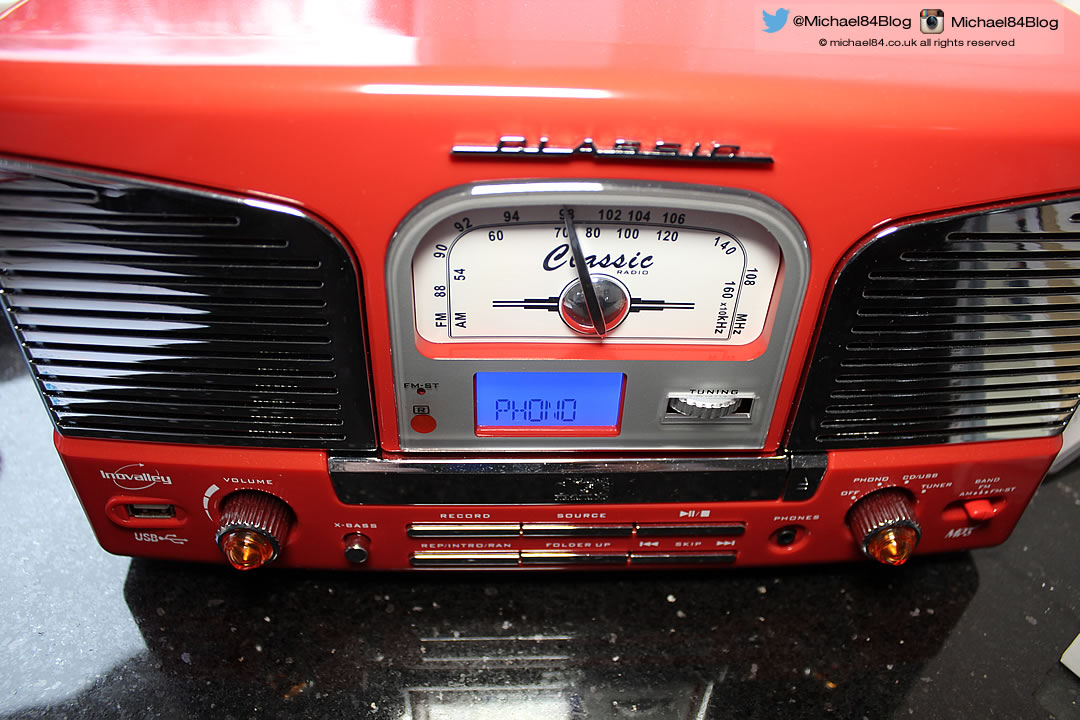 Christmas just gone I bought the parents a record player. Everyone used to have records, and many people still have their old favourites, but record players have become a thing of the past, and everyone went to CD, and now no physical media at all. But we do love all things retro, nostalgia and reliving the good old days. I was having a look around for weeks, and discovered there were a few companies doing retro style record players, for a reasonable amount, and after reading a few reviews on the different brands, I decided to get an Innovalley, in retro red 😀
What can I say, it looks the part, and is an official reproduction. It's such a fun thing to have, playing old records, and even listening to the radio with an old school tuning window with a light, it's so cool! 😛 With the retro styling and record playing comes new technology, you can play CDs, and even use USB memory sticks, to save your old records/CDs to MP3 format to listen on your modern computer or MP3 player.
The sound quality is decent enough, and is pretty loud, certainly enough to fill a regular sized room. If you're a purist or audiophile then this will not satisfy you, it's not made of real wood or the best, high quality components and will not give you studio quality sound. However it looks the part, is a lot of fun, and will only set you back around £120.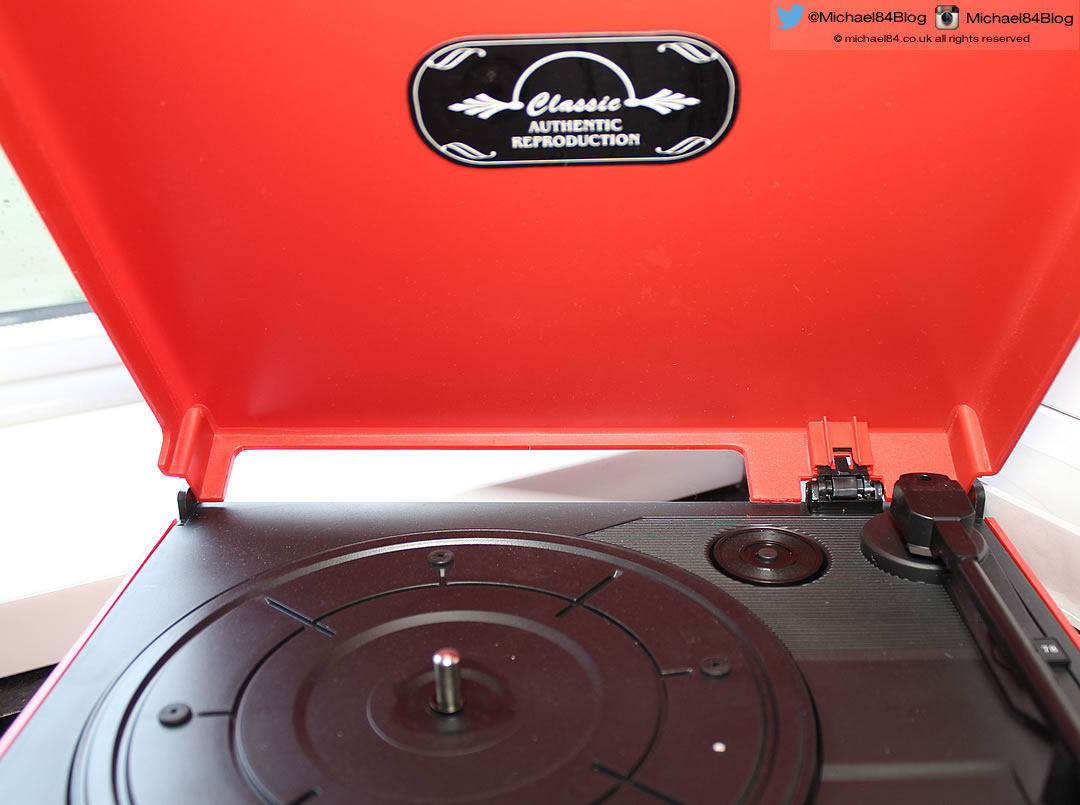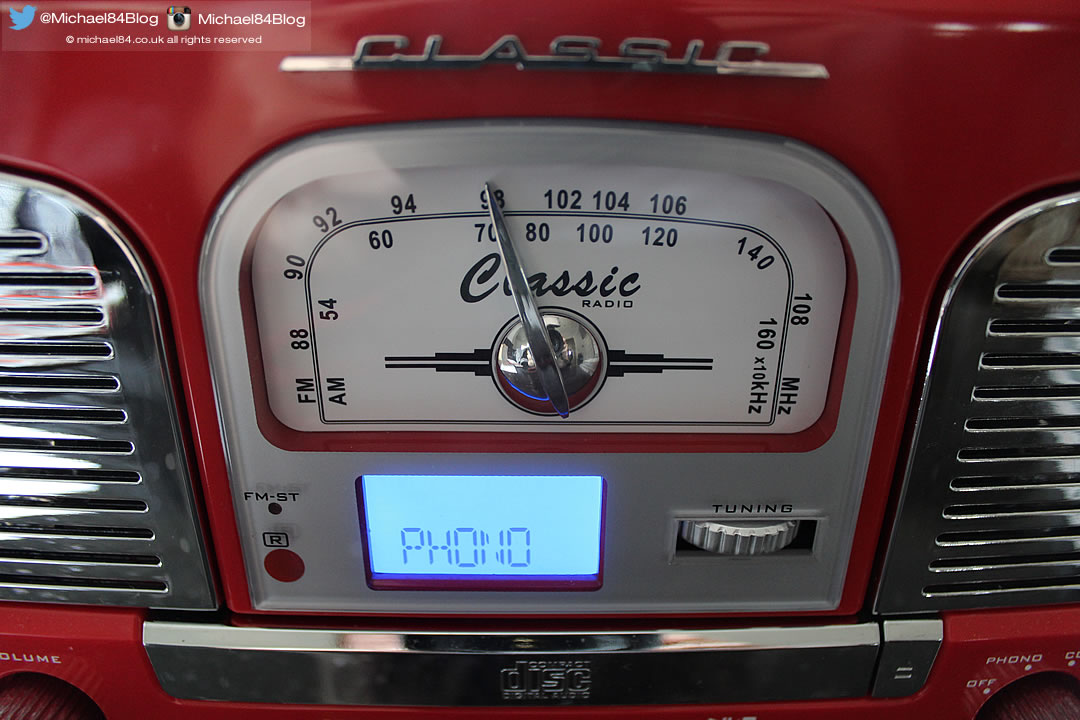 Thanks For Reading...Want More? 🙌
Hi, I'm Michael 👋 I'd love you to subscribe to my newsletter for exclusive content & updates on my blog straight to your inbox. (No spam, I promise!)