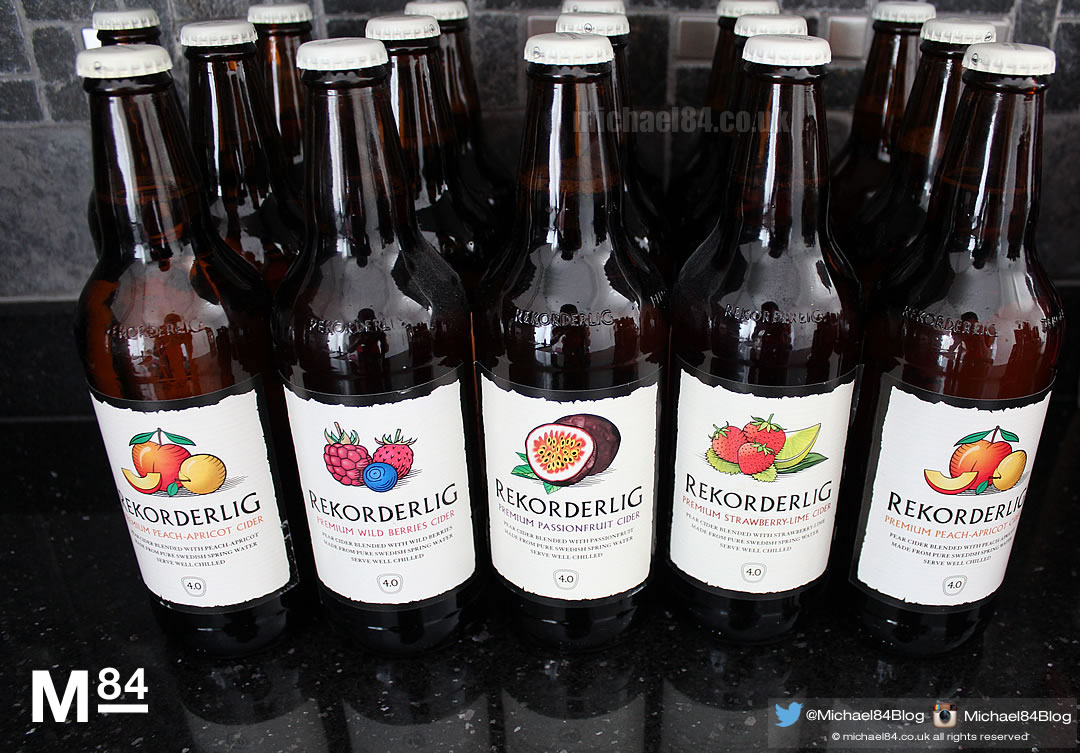 For the early part of my drinking life I was never really a cider drinker, it was never on the map for me and was always seen as a drink for scruffy alkies drinking in a bus stop 

I was much more into alcopops, beer and vodka and Red Bull, and would never even contemplate even looking behind a bar of what cider they had, let alone drink it.
But cider is here, or back, depending on the way you look at it. I had heard of Rekorderlig a while ago, and saw it being sold in Sweden when I was in Stockholm a couple of years back, but I never tried it. Then I happened to see it in the UK this summer, so I gave it a try, and it's amazing!
It's still quite new in the UK, there are not a huge number of places which stock it in comparison to the usual brands you may be familiar with; It's not too easy to find in bars either, although in the recent months I've been going out, I've noticed more and more bars are selling it which is a good thing.
It is really nice, refreshing and there are a whole load of flavours to try. I have to admit that some of the flavours don't sound very convincing, I'm talking about Strawberry-Lime, it doesn't sound very nice to me at all, but it is! It's refreshing and has a unique taste to it. The other flavours which I have had are Peach-Apricot, Wild Berries and my favourite Passionfruit cider. I've also had the pear cider variant in bars, and I can say that is nice too.
What I like the most is the variety of flavours available, and they all have a unique taste, which is really nice. They are very crisp, refreshing, and light, a really nice alternative to beer or alcohol dominated cocktails on a night out, or a drink to have if you're just chilling at a bar through the day.
If you happen to be out in a bar or see these in the supermarket, grab yourself a bottle and have a go 🙂
Thanks For Reading...Want More? 🙌
Hi, I'm Michael 👋 I'd love you to subscribe to my newsletter for exclusive content & updates on my blog straight to your inbox. (No spam, I promise!)