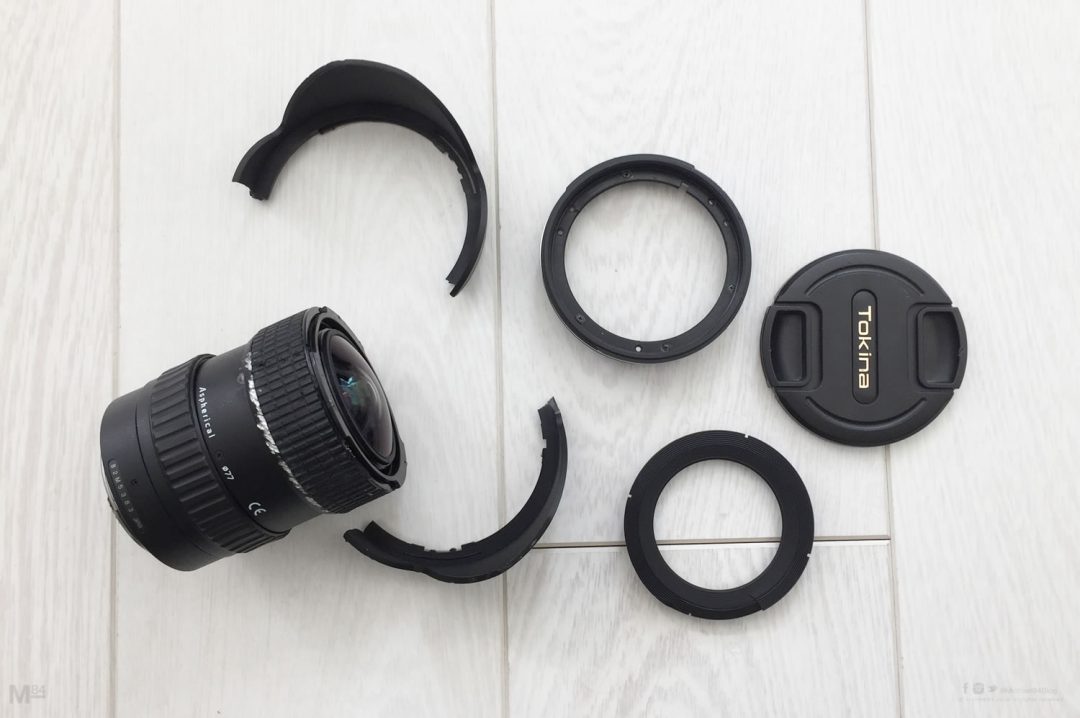 How stupid of me!!!
I was out shooting photos a few days ago for the blog, and I decided that "for safe keeping" I would keep one of my lenses next to my car, but behind the wheel. I was taking portrait type of shots, so I don't know why I even bothered taking this lens, but I did. It was my expensive lens, one of my favourites which I've used for years and originally bought for Iceland, my Tokina 11-16mm lens.
So I was using my 24mm and 50mm lens, since they're small I can keep one in my pocket while I am shooting with the other, and vice-versa. Everything was going well, I got all the pictures I wanted, and I was happy. I got back in my car and started to drive off, when I heard a noise, and instantly knew what it was….
I ran over my lens!
I can't believe I forgot it was there! I jumped out the car and found the lens with pieces smashed off, the lens hood smashed and it being in a general battered condition. Amazingly, the glass was still in tact, however the surround and lens end was a little warped, and pieces was smashed off or cracked.
I got it home and it has these really tiny screws, most of which were lost, probably at the road, and the rest of them were like tiny bits of scrap metal, only 2 of the screws were in any kind of reasonable condition.
I have tried to put it back together, and to my amazement, it still works! You can hear the motor struggling a little bit when it comes to focusing, and it's now really hard to move between manually focusing and automatic (The Tokina has a mechanism where you pull or push part of the casing of the lens), but it's still working and takes photos.
When I bought the lens I remember reading reviews about it and people saying that "It's built like a tank", and I guess they're right! I can confirm it can (almost) take being run over by a car! Although I wouldn't recommend it. I think if it had of been a cheaper plastic lens I would definitely have a smashed lens.
When I am taking photos out and about and take more than one lens, my biggest fear is always putting one down and forgetting about it, then leaving it wherever I am. I almost did exactly that, so now I guess I should be happy that I actually ran over it, because if I didn't I would definitely have forgotten it and someone will have probably stole it.
Lesson learned – I must be more careful!
Thanks For Reading...Want More? 🙌
Hi, I'm Michael 👋 I'd love you to subscribe to my newsletter for exclusive content & updates on my blog straight to your inbox. (No spam, I promise!)