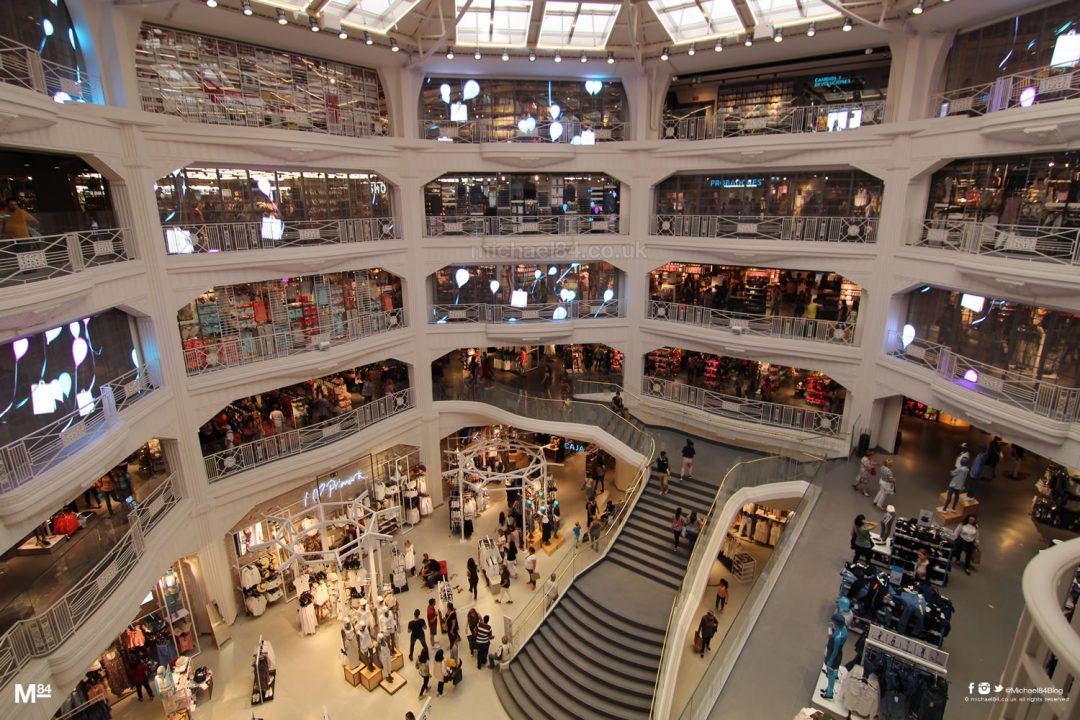 Primark announced yesterday that it's fashion sales are at zero. That's a fall from £650 to £0, nothing.
The only thing that was surprising about this was that it was not surprising at all, considering Primark do not sell online, only sell on the high street and we've been on lock down for weeks.
It's been a tough time for the fashion industry in general, with plummeting sales, or no sales;  Pressure for online retailers to shut their warehouses, and some cancelling orders for overseas goods which are already produced and ready to be delivered.
It goes without saying that during these times of the coronavirus, health comes first. I haven't bought any clothes, and haven't really been interested in buying any either. Apart from the obvious reason of not being in the mood for fashion and the fact there's a lot more important things to buy, there's not much point in spending money on clothes.
We're all staying at home, we're in lock down until further notice, so it's not like we need a new outfit for anything.
This seems to be the mood and feeling across the board. I've taken a look at searches on Google via Google trends, and the searches for fashion related things in the shopping sector are down. Not only are they down year on year by a huge margin, they're at the lowest levels of all time.
With that said, you'd have thought that someone at the online fashion shops would have taken note and stopped selling, but many continue. We've seen shops having large sales to try to get people to buy, far more than the usual mid-season sales which occur every year.
I've seen shops which rarely offer sales now offering fairly big sales and discounts site wide, something that only usually occurs once a year.
If you've missed out on what's happening in the clothing and fashion world, here's a few things that's been happening.
Primark: From £650m to Zero
As already mentioned, Primark announced they've gone from £650m sales to nothing. [source] With all shops closed and no online shop, this is obvious. A lot of people have seen this as an oversight from Primark, telling them they should be online, but I think this is misguided.
The reason Primark do so well on the high street is because they have no online presence, that is their draw, along with cheap fashion of course. Online can be difficult and expensive, with the costs of shipping, warehousing and the biggest pain of all, returns.
Many of the fast fashion online-only retailers have long lists of customer complaints on 3rd party review sites, many due to product quality not being what they expect, or returns not handled correctly.
Will Primark Offer Massive Sales When They Re-Open?
There's some stories going around stating that Primark will offer large discounts and sales, once the stores re-open. This will be due to the fact they'll have a large amount of stock they'll want to get rid of. According to this report, Primark could have £1.5Bn of stock sitting in their warehouses waiting to be sold.
Bangladesh Suffers As Fast Fashion Refuses To Pay For Orders
Bangladesh's garment sector accounts for 80% of the countries GDP, but in coronavirus-hit times, Western brands who have orders simply don't want them. This leaves the manufacturers in an impossible position, in many cases with garments already made and ready to go, factory workers have been made jobless. [source]
British, European and other Western brands have effectively told their suppliers that they don't want and won't pay for goods they've already ordered. The big problem for the suppliers is that in many cases they don't get paid until the buyer receives the goods, even when clothes are made.
Billions of pounds worth stock has been produced, with workers and factories not knowing if or when they will re-open [source]
In a related story, Primark recently stated they have been in contact with their manufacturers, and have struck a £370m deal [source]
ASOS & Others Face Pressure To Close Warehouses & Stop Selling Online
ASOS and others have hit the news in recent weeks, with many wanting their online stores to shut down, citing unsafe working conditions in warehouses. This is once again due to the coronavirus, where you're only supposed to go to work if you cannot work from home.
Warehouse work could fall in this category, however there is guidance which should be followed. This includes keeping 2m apart, however video footage emerged to show that this may not be the case in some warehouses. [source, source] This has led to the #BoycottASOS hashtag trending on Twitter.
Some retailers, including Net-A-Porter & MR Porter have suspended the shipping of orders, meaning you can place an order for something, but it will not be prepared or shipped until the warehouses are safe to re-open.
NEXT also closed their online store for a while, only to re-open and then close almost immediately after they said they could not cope with the demand with a limited workforce. They have now re-opened and will only take a limited number of orders per day.
And that's a few stories which have caught my eye during the lock down over the past couple of weeks. Where will the fashion world be in the coming weeks and months? Will we see a slow down of fast fashion? Will we be more sustainable? Or will everything go back to how it was?
Watch this space.
Thanks For Reading...Want More? 🙌
Hi, I'm Michael 👋 I'd love you to subscribe to my newsletter for exclusive content & updates on my blog straight to your inbox. (No spam, I promise!)