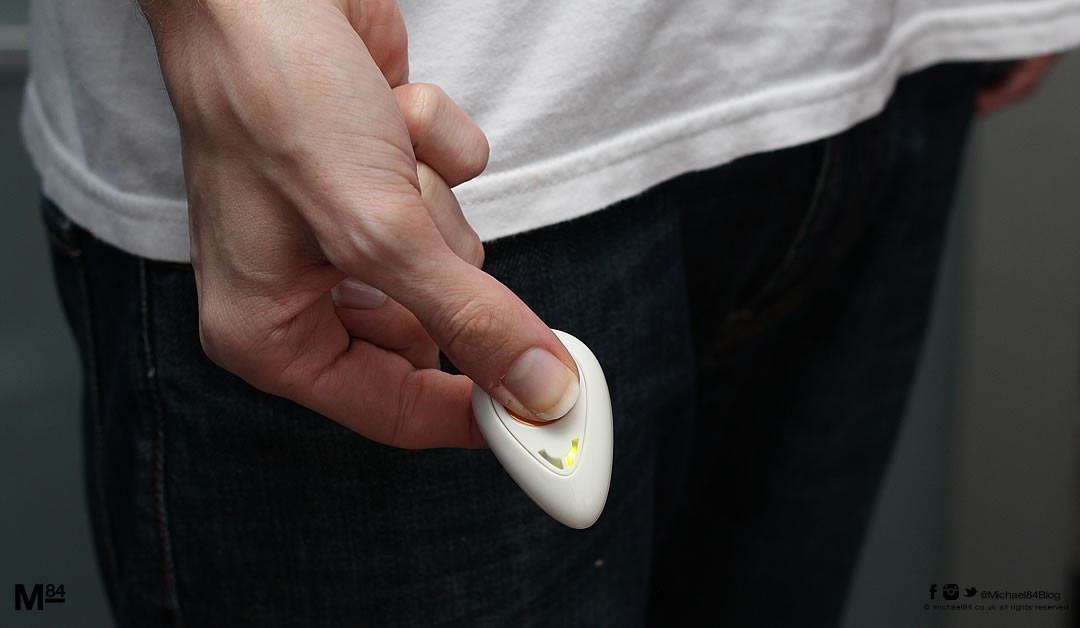 The team behind Pip got in touch with me to see if I wanted to try out this piece of revolutionary kit, and I said I would test out this cool little device. We all have times where we feel stressed or tired, and I wanted to put this to the test and see what it was all about, and if I could improve stress levels.
What is Pip?
The pip is a small biosensor which you can use with your phone on iOS or Andriod, which helps you learn to relax. It's a simple small device which you hold between your thumb and index finger, and in combination with a few apps they have developed it will tell you whether you are feeling stressed or relaxed in real time. The Pip measures electro dermal activity at the surface of the skin, and using their algorithms and data processing technology your stress levels are displayed in the specially developed apps as they happen.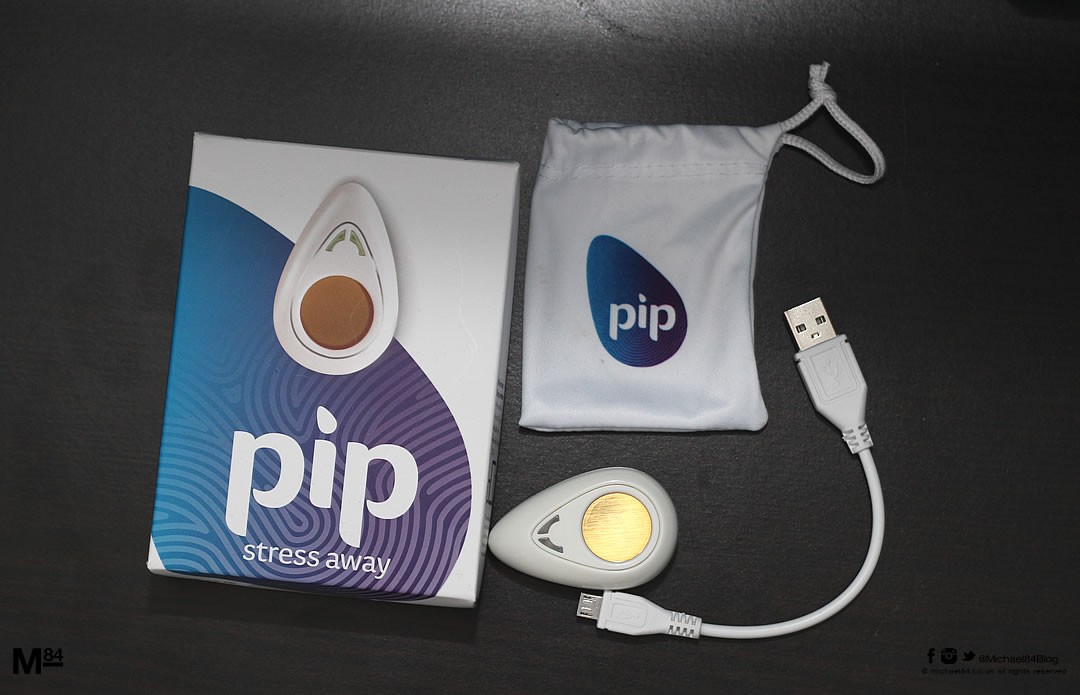 What's in the box
In the box you get the Pip device which is really small, a small USB charging cable and a small, handy pouch to keep it in. The USB cable is very small, and small enough to fit in the pouch with the device itself, making it extremely portable and convenient. A full charge should last for 4 hours, which is plenty of time where the device will only be used for a few minutes a day.
How does it work
The device connects to your phone via Bluetooth, and there's a few apps to download whether you're on iOS or Android. I have an iPhone, so that's obviously iOS. I have three of the apps, including the Pip stress tracker, and two games; The Loom and Relax And Race. Connecting the device to the phone via Bluetooth is fairly painless, just press your thumb and finger on the sensors three times, this puts it into discovery mode, then hit connect on the app and you're ready to go. Load up one of the apps and enter your name, and you're set. Here's a little bit on each of the apps.
Pip Stress Tracker
This monitors your stress levels, and there's three different events; Stressed, Steady and Relaxed, which follows an easy red, amber and green system. You can set a time as low as two minutes, then it's as simple as relaxing and holding the Pip between your thumb and finger. You can see on the screen when the levels go up and down, and can try to relax yourself if it goes up. When you've completed the time it gives you some information about how you've done, and the percentages you were in each zone. This is saved and you can look back on previous results, and progress from there.

The Loom
The Loom is a game where you start with a graphic of a winter landscape, complete with scenery, a waterfall, tree and everything you'd expect to find. The idea is to clear your mind, focus on the image and feel as stress less as you can. The less stressed you are, the more the graphics turn into summer, the tree turns green and the waterfall melts and starts to flow. Once the game is over you should be left with a summer's landscape which has warmed up from the winter as you've became less stressed.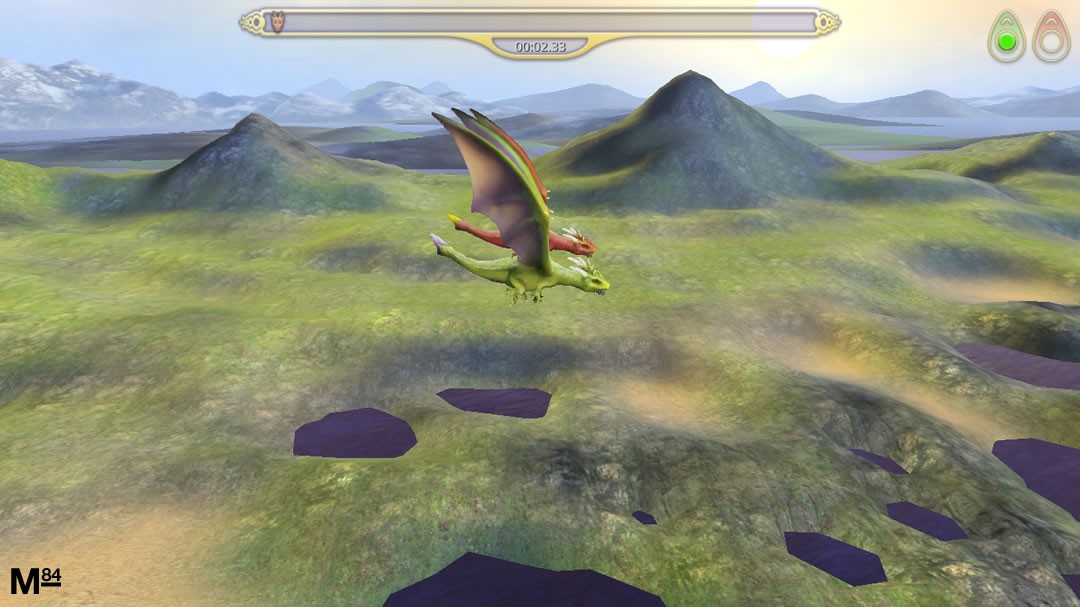 Relax And Race
This is a game where you control a flying dragon with your stress. The less stressed you are, the higher it goes and better it flies, but if you get stressed it will slow down and fly lower. Once it reaches the end you'll get a time. After your first run you can then try to beat your previous time by staying less stressed. The game has two dragons, your dragon and the other which is your previous best, so you can see how you're doing in comparison to your best previous efforts.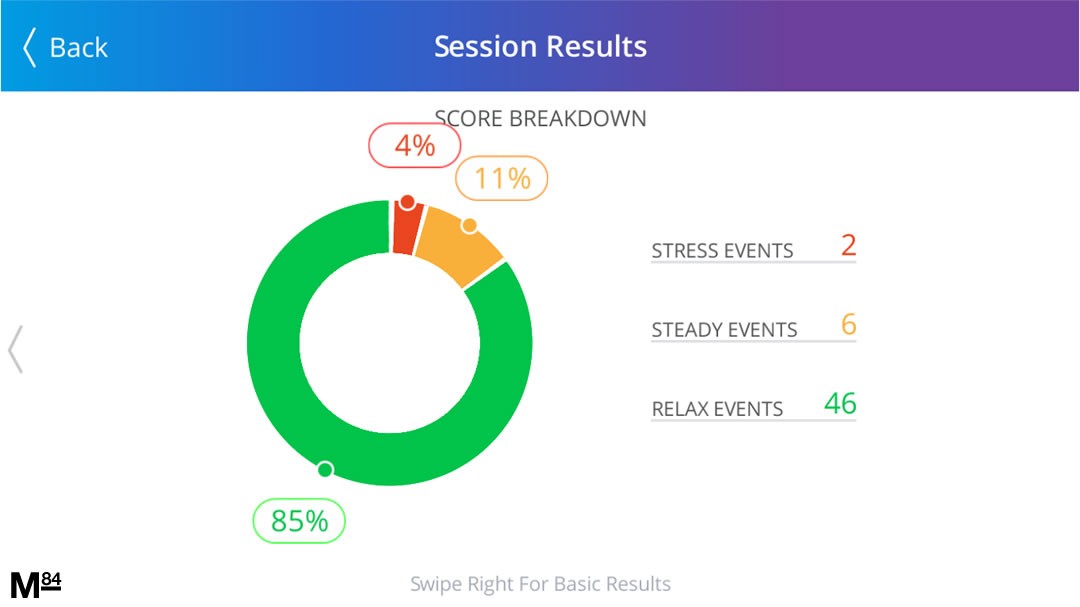 Does it work?
The readings are good and this does work, I know this because one day halfway through my stress tracker session I sneezed a couple of times and my stress went up significantly, and I was able to bring it back down by relaxing. I wanted to test this out at different times of the day, just to see if I could pinpoint a particular time I was feeling stressed, e.g. after work, in the morning, on a night etc. I could not really find any link, however I have only used this for a couple of weeks, so I will continue to use it and see what the results are.
In my latest reading I was able to get 100% in a stress tracker test, which is obviously great news! 😀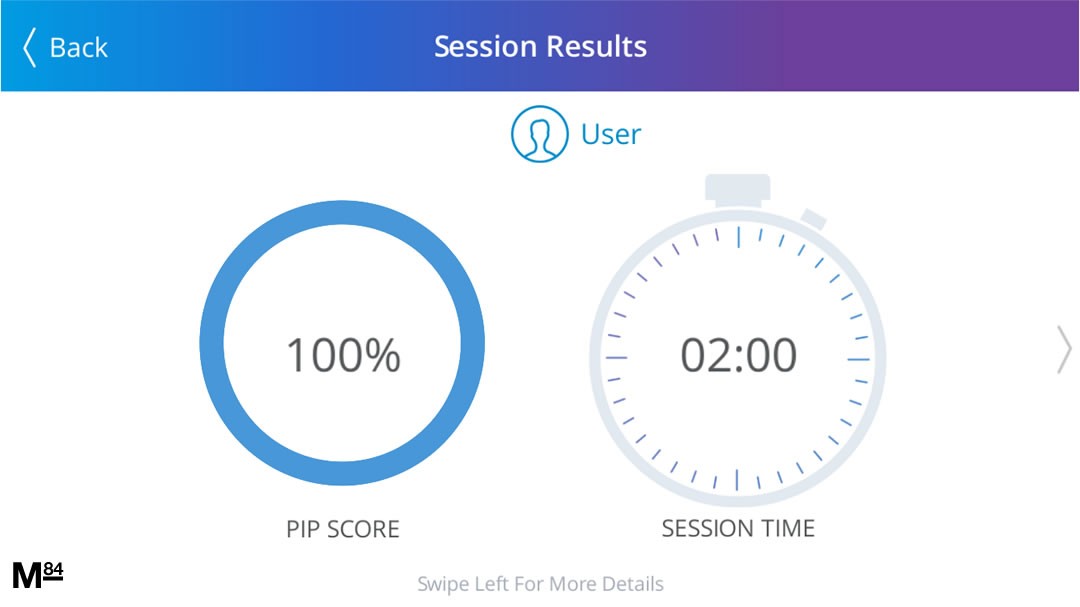 Get Yours
You can get your hands on the Pip device for £145 here at the official Pip store.
Thanks For Reading...Want More? 🙌
Hi, I'm Michael 👋 I'd love you to subscribe to my newsletter for exclusive content & updates on my blog straight to your inbox. (No spam, I promise!)