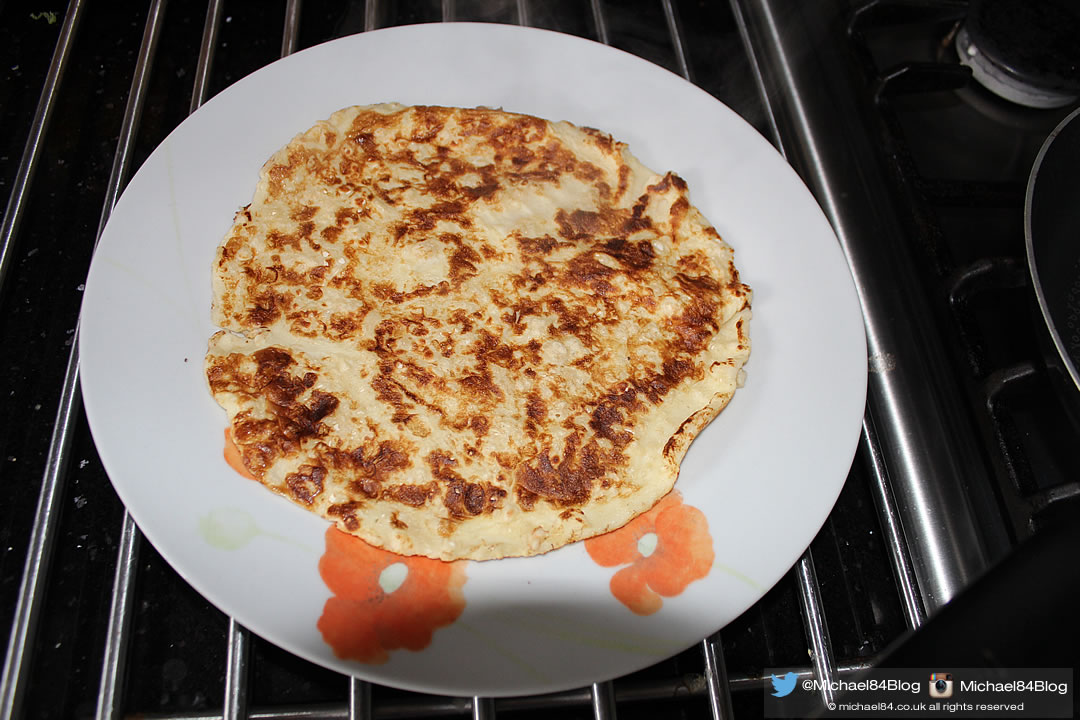 Happy fat Tuesday!

Yes of course it's Pancake day aka fat Tuesday, one of my favourite days of the year. I LOVE pancakes, and used to eat them all the time as a kid. These days I only ever have them on this day, since they are not the most healthy things to eat, and it makes the day more special :p Since I started this blog I have always posted about them, so I have to keep with tradition. As always, for lunch I have home made ones which I make from scratch, and then later for supper I will have some ready-made ones, this time they are Aunt Bessie.
I do love my own home made ones though, there is something satisfying about making your own, as is the same with all food. If you don't know how to make them they are pretty simple. All you need is eggs, milk and flour, if you want exact measurements it's about: 110gr sifted plain white flour (4 tbl spoons), 2 eggs & 300ml milk. Some say use water with milk, however I have always just used milk. Some also say use butter in the pan for the frying, however I have always used virgin olive oil.
Whisk up all the ingredients, make sure the pan is very hot and pour in some mixture, with high heat and cook for a couple of minutes then flip. You can turn a corner to see how they are doing 😉
Then serve after flipping them making sure they're cooked. Add your favourite topping…I have what nobody in the world seems to have with mine. HP Brown sauce!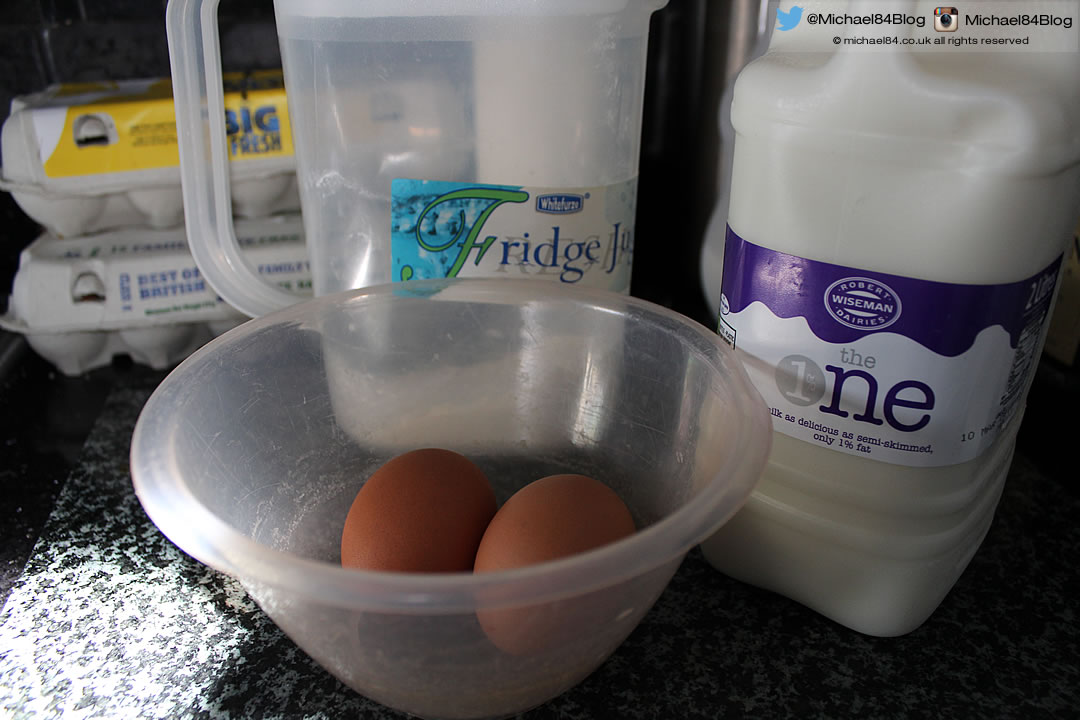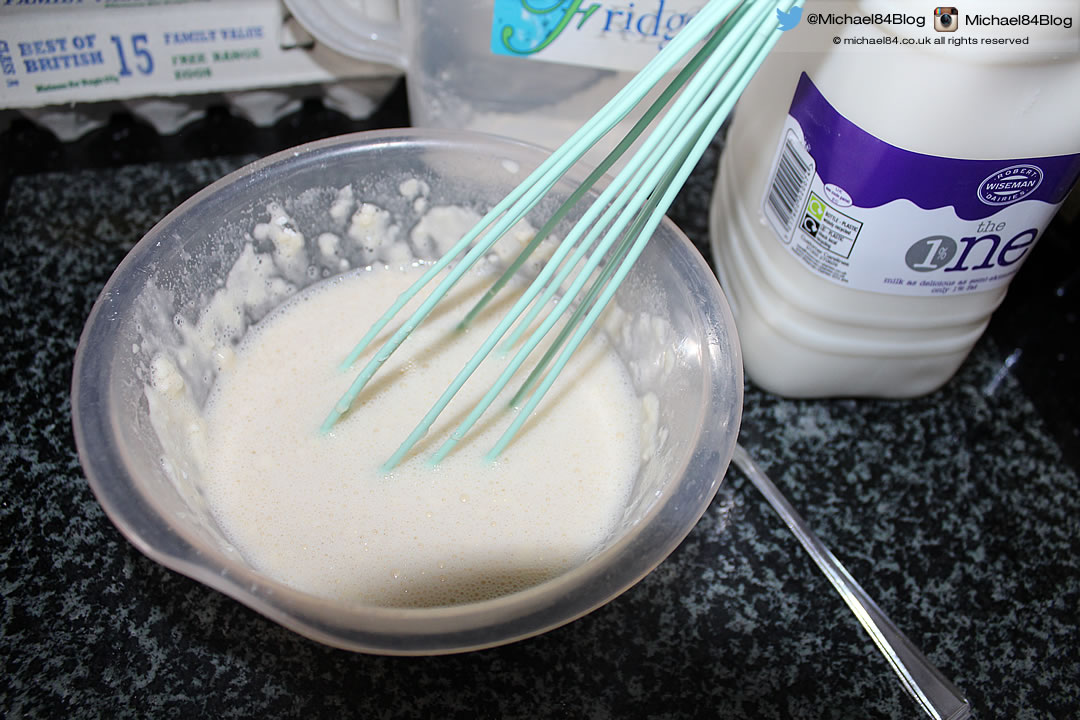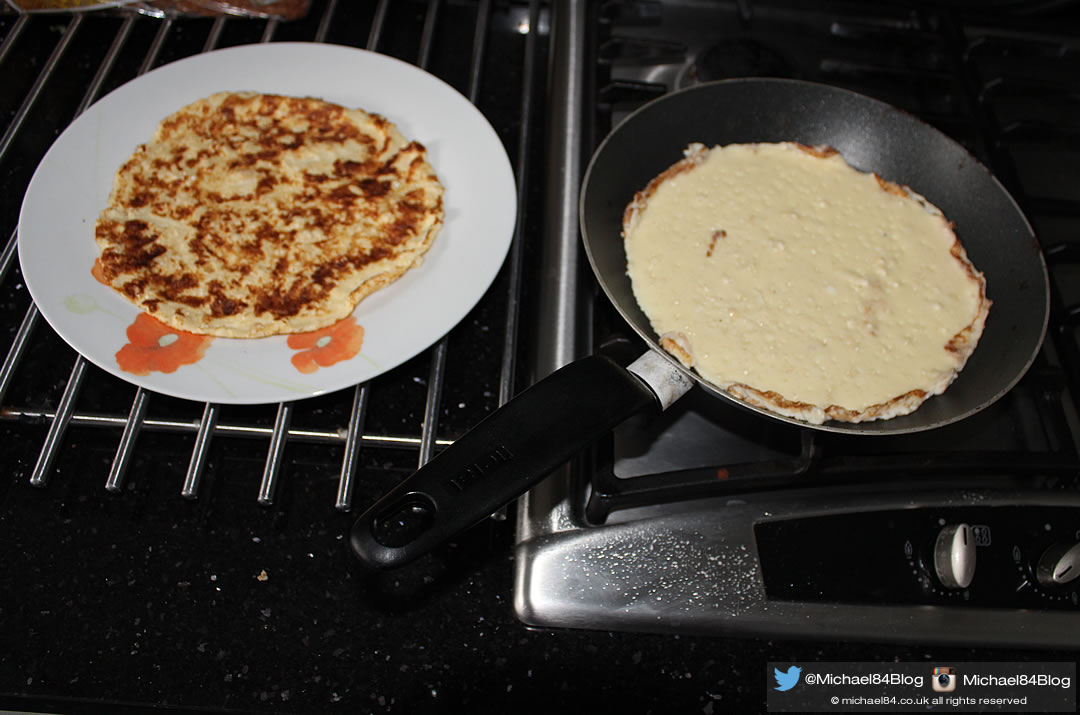 Thanks For Reading...Want More? 🙌
Hi, I'm Michael 👋 I'd love you to subscribe to my newsletter for exclusive content & updates on my blog straight to your inbox. (No spam, I promise!)