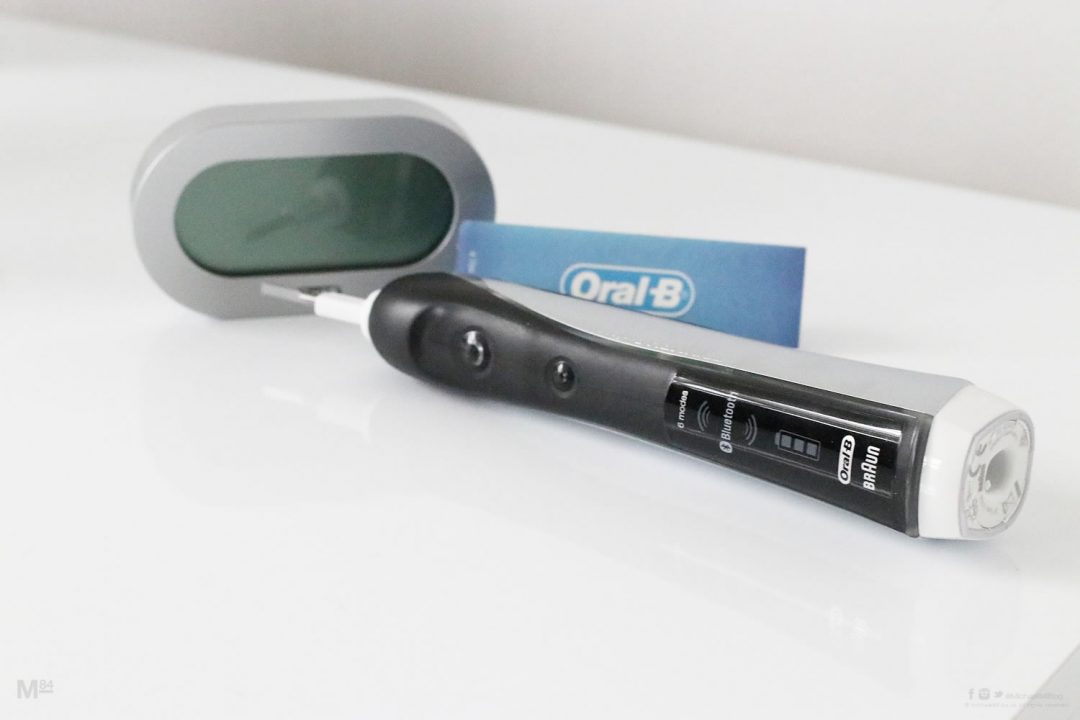 Don't you just hate it when something breaks and you have to replace it!?
A few weeks ago my toothbrush broke and I had to replace it. It was a Phillips Sonicare, and it was a pretty good toothbrush, until it broke. I cannot complain too much, I had it for so many years, and the one before that was a Sonicare too. This time round I was up for changing and trying something new, and on Black Friday the Oral B 6500 Black was on offer, so I decided to give that a try. I've been using it for a couple of weeks now, and here's what I think.
First of all this is part of the Smart Series. Yeah that's right, we now live in a 'smart technology' world, and we have such things as a smart toothbrush. It comes with a screen which has a timer on it, and displays some information too. You can also get an app which has more information, and it's all connected via Bluetooth. To be honest, I haven't bothered with the app so I can't tell you anything about that part, I think it's a bit excessive for just brushing teeth, but I may give it a try later and write about it.
Along with the toothbrush itself and the screen, the toothbrush comes with 4 heads along with the charging station. 4 heads is probably enough to last a year, and a pack of heads is pretty cheap, only £15 for 8 at Amazon at the moment, so it's not too expensive to replace them.
My last Sonicare had some settings for different types of cleaning, but once they started, they pretty much stayed on as they were. The Oral B is pressure sensitive, so if you press hard on your teeth it slows down and a red light starts flashing. It almost seems like it's because it doesn't have the power, but that's not the case, it's by design. Lifting the brush head off slightly speeds it back up. This means it goes slower when you clean the tops and teeth nearer the back of your mouth, and faster when pressing lightly on the front teeth.
Since it was Black Friday I managed to get this for £50 which was a pretty decent deal, with the RRP being over £200. Overall I am happy with this, I think it's good, my teeth do feel like they have had a good clean which is what you want.
Thanks For Reading...Want More? 🙌
Hi, I'm Michael 👋 I'd love you to subscribe to my newsletter for exclusive content & updates on my blog straight to your inbox. (No spam, I promise!)