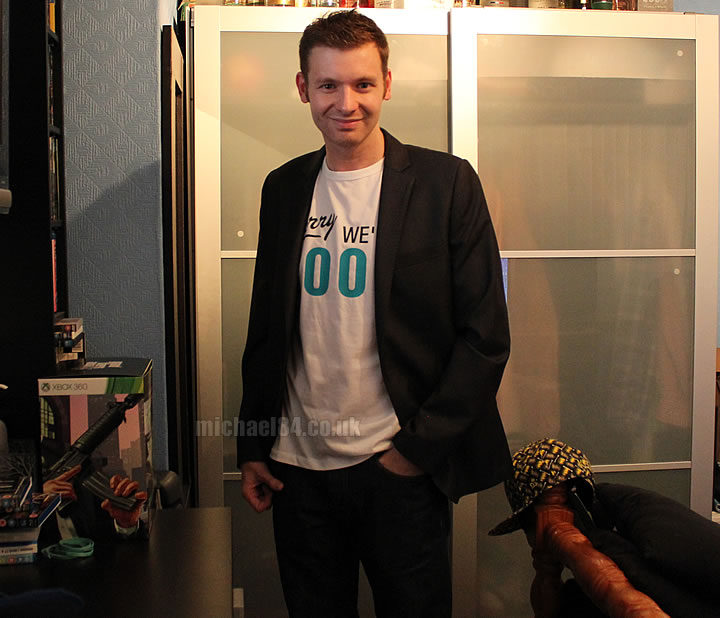 "Sorry, We're Cool" T-Shirt by me 😀 | Minimum Blazer | Prada Jeans
Hello blog!
I am so tired. I was up early watching the F1 and was out last night, both add up to me being tired right now

It was a good night, we went to places like Union Rooms, Browns, 1 Grey Street, Revolution, Popolo, Alvino and Livello. I was back on to my old favourite, Vodka and Red Bull. I stopped drinking them in the town because so many bars (in fact most) will give you dregs of Red Bull out of many cans which is a disgrace, especially when they charge you over £6! But I asked in Revolution and she said "Yeah we give you the can" and told me I should always ask in there and they'll give it to me. So they should for £6.50, but at least they will rather than some of the other bars who'll try and tell you they don't, or charge a fortune 😉
It was a night of many drinks, Sex On The Beach, Quilmes, Sol, Corona, Piña Colada and Duvel which is super strong lager. It also seemed to be the night of the rich; Some guy before me spent £95 on drinks! Then in another bar the guy next to me paid with a £50 note…He was Irish, a tourist of course.
Thanks For Reading...Want More? 🙌
Hi, I'm Michael 👋 I'd love you to subscribe to my newsletter for exclusive content & updates on my blog straight to your inbox. (No spam, I promise!)