So tonight is the night that Geordie Shore begins, its judgement night, the end of the world? Its the time there will be a combination of massive amount of hate, and love. There have already been thousands of people talking about it, will it put Newcastle on the map, will it be the worst thing ever for Newcastle? We only have a few hours of waiting to find out.
I do love my city though. I have been to various other ones, and they are great, and I love other places as well, but Newcastle is a very good city to live in.
A football city
We live for football! This is good for me because I love it. The city is already on the map around the world if you are a hardcore football fan. Everyone has heard of Newcastle United, in the mid 90s we were dubbed The Entertainers and everyone always loved to watch Newcastle play, so imagine how geordies felt. We almost won the league a few times, and were considered one of the best teams in the country for a few seasons, qualifying for the Champions League. We have had some games remembered by every football fan in the world, all I have to say are the words Liverpool, and 4-3 and people will know what I am talking about.
Its a little place with so much packed in
Its not the biggest city in England, not by area size or population, but it has so much more than other places. We have Grey Street, voted the best street in Britain, not a street in London, in Newcastle. We have so much nightlife its great, and was voted one of the top 10 places to have a night out In The World! Quite impressive for just a little city in the North of England.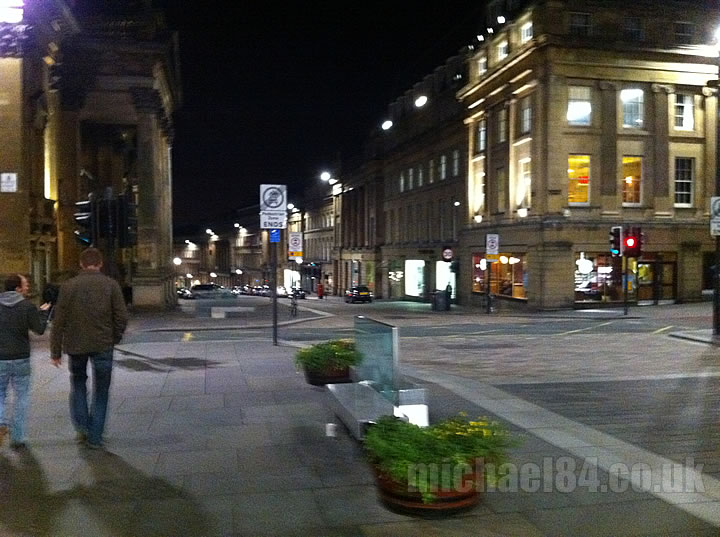 Will the show damage the city?
I dont think so. Anyone who watches Geordie Shore should take it for what it is, entertainment. You should remember that these are young people having fun, and that this is a TV show. I heard some "official" person from"Newcastle-Gateshead" saying "Would we want this in our city if we had a choice? Probably not". I am sorry but you are an old, out of touch moron who obviously doesn't go out in the city of Newcastle or know what you are talking about. People like to go out and have a good time in Newcastle, its not the biggest secret in the world, it doesn't mean its the only thing Newcastle has to offer, but it is what many people like to do. The majority of young people don't spend their Saturday nights in the Laing Art Gallery, although if you are into art, we do have that too 🙂
It is quite hard to write about it, since nobody has seen it yet, but we will see tonight. I already think I know which people I will like from the show, and the ones I probably wont. Its not really hard to tell is it? I have asked some people, EVERYONE said the same 😉
Thanks For Reading...Want More? 🙌
Hi, I'm Michael 👋 I'd love you to subscribe to my newsletter for exclusive content & updates on my blog straight to your inbox. (No spam, I promise!)