I bet you are thinking, the team GB Shirt for 2012 Olympics was announced and released months ago, in fact I have it and I blogged about it here! Well apparently that is not the shirt the players will  be wearing on the pitch, as they have unveiled the team GB kits, including a football kit which is a different kit to the one they had released several months ago.
Before I go on I have to say I am rather mad about it. I was under the impression that the blue shirt was the football shirt which would be worn, and apparently it seems this newer one is. I got this impression as I imagine many others did since Adidas had Gareth Bale, Aaron Ramsey and Jack Rodwell wearing it, all the sports and football shirt shops were selling it and they have shorts and socks to go with it…Seemed like a football kit at the time. It was also marketed at football kit kind of prices, £50 for the shirt, and was being sold by the major football shops like Subside, Kitbag, Sports Direct etc.
If the older blue shirt is just a "presentation jersey" as they are now calling it, why was it being sold at football kit prices?
Apparently it was a "commemorative 2012 olympic shirt".
Here is the new(er) kit which was launched today, being worn by Jack Rodwell.
The kit is made by Adidas and designed by Stella Mccartney. This is just the football one, there are others for the other sports, which follow the same type of design.
What do you think?
I have read peoples thoughts on various sites and many saying they actually prefer the older one, a lot of people saying they don't like this and many complaints about the lack of the colour red.
I think it looks decent, I would like to see more pics of it. I am just angry that I wanted to buy the Team GB Football shirt and now Adidas kindly tell us the blue shirt I got in November 2011 is not it, which means having to spend more money on this new shirt. They should have made it very clear from the start that the blue shirt was NOT the match replica shirt.
My blue shirt, now known as NOT the shirt Team GB will be wearing on the pitch.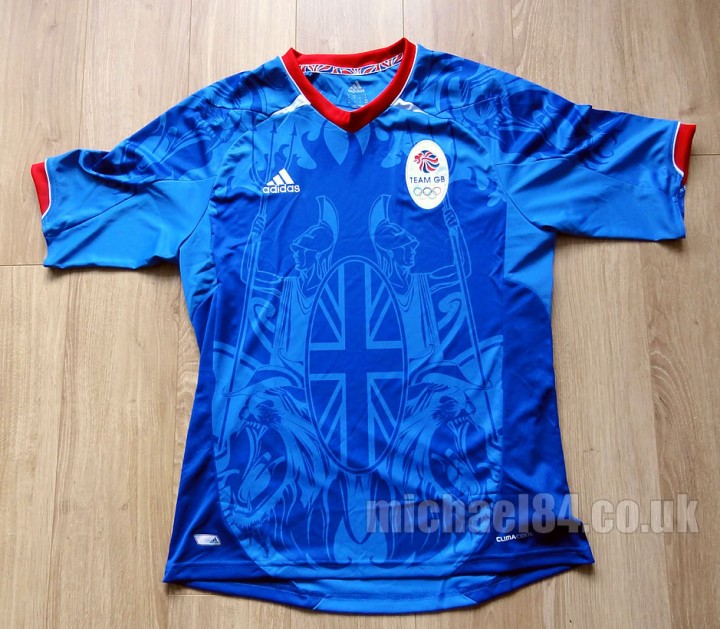 The blue shirt, November 2011 which is NOT the official kit but a "commemorative" shirt.
Thanks For Reading...Want More? 🙌
Hi, I'm Michael 👋 I'd love you to subscribe to my newsletter for exclusive content & updates on my blog straight to your inbox. (No spam, I promise!)