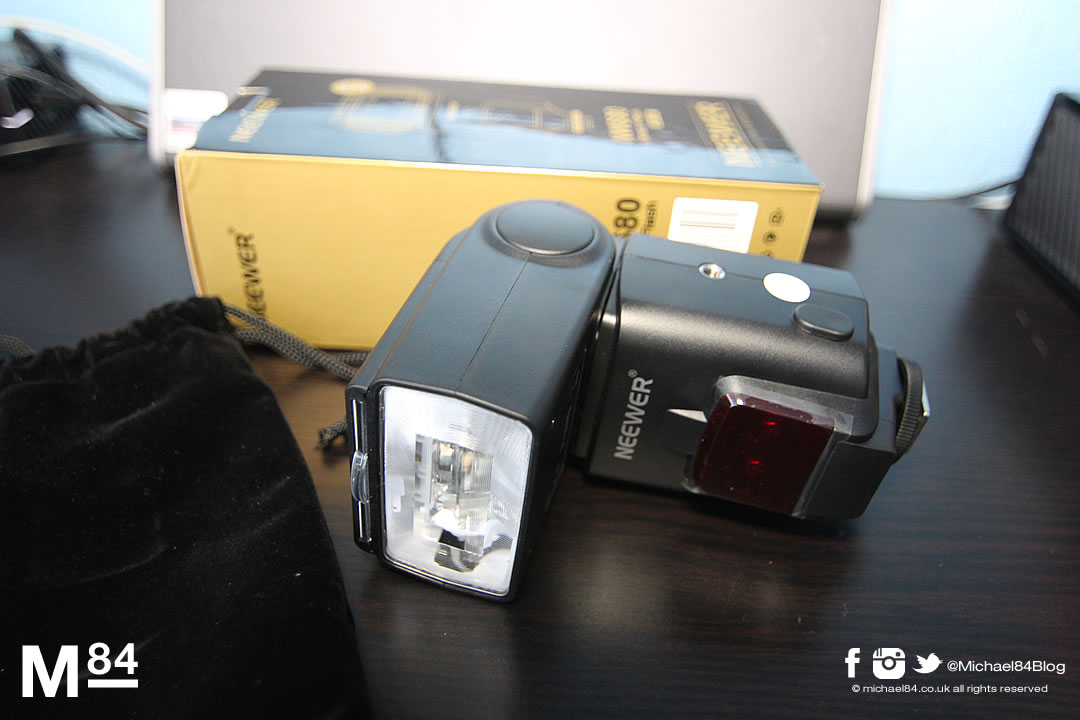 Photography is all about light, you really do need good light, especially for indoor shooting. I always think I take bad indoor photographs, and it's definitely something which I need to improve, and want to improve. The in-built flash in cameras is not really great, not if you're taking images of products and things of that nature; It's not so bad when taking photos of people.
For the past several months I have been using a light, a special LED light which is actually designed for shooting video rather than still pictures. I wanted to try a light before a flash, just to see what it was like. It definitely has it's plus points, and it actually works quite well for shooting some things up close, but I felt I needed a proper flash.
I did a bit of reading and if you've ever looked at the prices of flash guns and speedlites then you won't need me to tell you that they are expensive! I have a Canon 600D so looked at a couple of Canon speedlites; They start at around £130 and go up to around £400! I cannot justify spending that kind of money on a flash at the moment, I am just learning how to properly use and control a flash, and having something advanced not to mention expensive would be wasted on me. I read a lot of reviews and found a couple of reasonably priced models which have really good reviews, and got this Neewer Speedlite.
First of all I got the Neewer TT560 Speedlite, however this was only a manual flash. I tried it, and it was good, and easy enough to use, but I do a lot of quick 'one-off' type of shots for the blog, and I don't want to spend a long time setting up a flash for the sake of one simple little photo, so a TTL (through the lens) type of flash was what I was looking for. I sent back the TT560 and picked up the Neewer NW680, which has TTL for Canon which is what I have. I tried it and it works well, the automatic flash is pretty decent. The TT560 cost around £30 and this one around £50, so it was more expensive but I don't want to be wishing I had of got a TTL one, so in the end I think the little extra which it costs is worth it.
Another advantage of the NW680 is that the flash can swivel as well as tilt up and down; This is good for taking pictures of fashion items which I lay on the ground, so I can still bounce the light off the ceiling by swivelling the head and tilting it (effectively having the flash back to front). This was not possible on the TT560.
It does not look the most pretty, and obviously does not have the features of a £400 Canon Speedlite, but this only cost £50, and is perfect for me to use for practice, and learn how to use a flash, bounce light off the ceiling etc.
It's actually really powerful! I have nothing other than the pop up flash and my LED light to compare it to, but it really lights up a room!
Thanks For Reading...Want More? 🙌
Hi, I'm Michael 👋 I'd love you to subscribe to my newsletter for exclusive content & updates on my blog straight to your inbox. (No spam, I promise!)