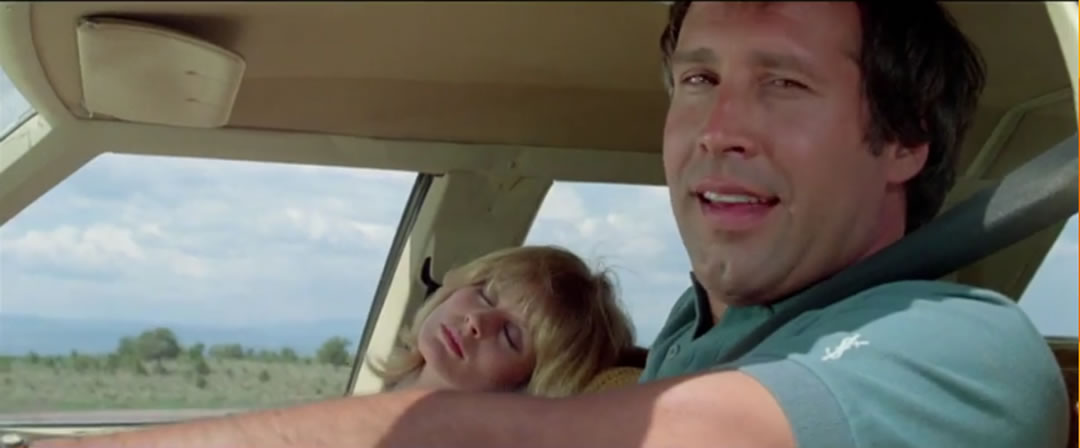 The Griswalds are back, but not as you know them! 😀
One of my favourite films is National Lampoons Christmas Vacation, with the Griswald family. I actually saw that so many times before watching the first vacation film, which saw the Griswalds embark on a cross-country trip to Walley World. Well, it's back! The new film which will be simply titled Vacation is a reboot of the original film, and will feature the entire Griswald clan one way or another.
The film centres on Rusty, played by Ed Helms (Alan, The Hangover) who takes his family on the same style holiday as when he was a kid, to Walley World before it's shut down for good…Following in the footsteps of his father Clark.
Clark and Ellen are back again, played by the original Chevy Chase and Beverly D'Angelo as cameo roles, with Audrey returning being played by Leslie Mann who has a husband, played by Chris Hemsworth. Christina Applegate will play the role of Rusty's wife.
I am intrigued by this film, I am sure it will be good, but of course it will not be as good as the original, because, well, they never are. The good news is there is a trailer, and it does look good and has some funny parts, check it out below:
What do you think?
Vacation 2015 is set to be released this summer 🙂
Thanks For Reading...Want More? 🙌
Hi, I'm Michael 👋 I'd love you to subscribe to my newsletter for exclusive content & updates on my blog straight to your inbox. (No spam, I promise!)