So I decided to get all the pictures I have and make 1 image of all, or most the vodka which I have had. I have had lots of other more usual vodka, such as Smirnoff, Russian Standard, lots of Absolut and their flavours, and many others in bars etc.
Here are the more unusual or premium vodkas which I have had over the past few years: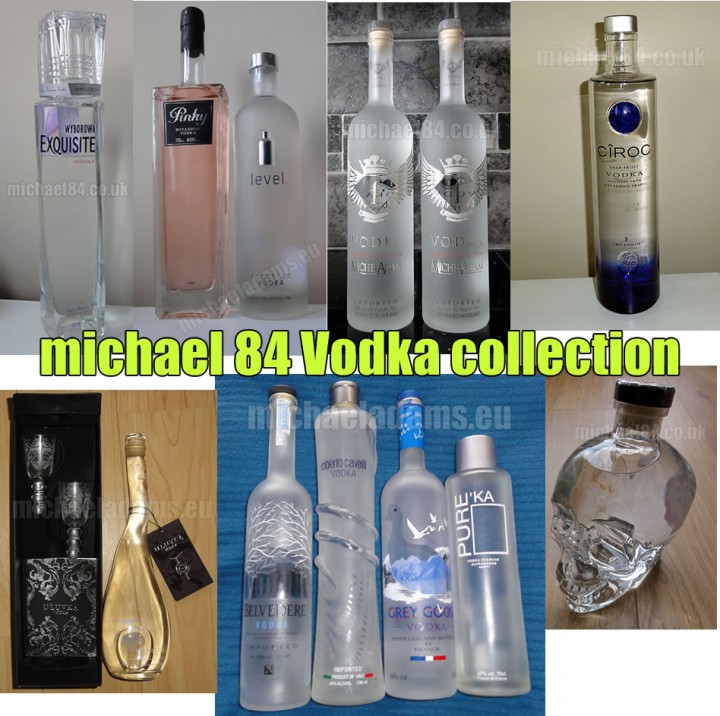 So we have:
Wyborowa Exquisite, Pinky, Absolut Level, F:Fashion Vodka, Ciroc, U'luvka, Belvedere, Cavalli, Grey Goose, Pure 'Ka and Crystal Head vodka, as well as my newest, Danzka vodka.
I could not really say which is my favourite or "best" out of these, they are all really good. Crystal Head is one of my newer, more premium vodkas, and it seems to be getting a lot of publicity, I have saw a few people on Twitter and Instagram etc. who have the bottle in their pics, and I have noticed that a few retailers are now selling it… I had it first 😛 The bottle is really cool, which is obviously a big selling point, but it is also a very smooth vodka.
Many of these come from different places too; We have France, Italy, Canada, Poland, Russia, Sweden and Denmark all represented.
The worst tasting for me is the Pinky vodka. It is not really a plain vodka, it's a flavoured botanical vodka, and I tried it with Red Bull which did not taste good. Maybe I should try it with something else? Anyway, I still have more or less the whole bottle left 😛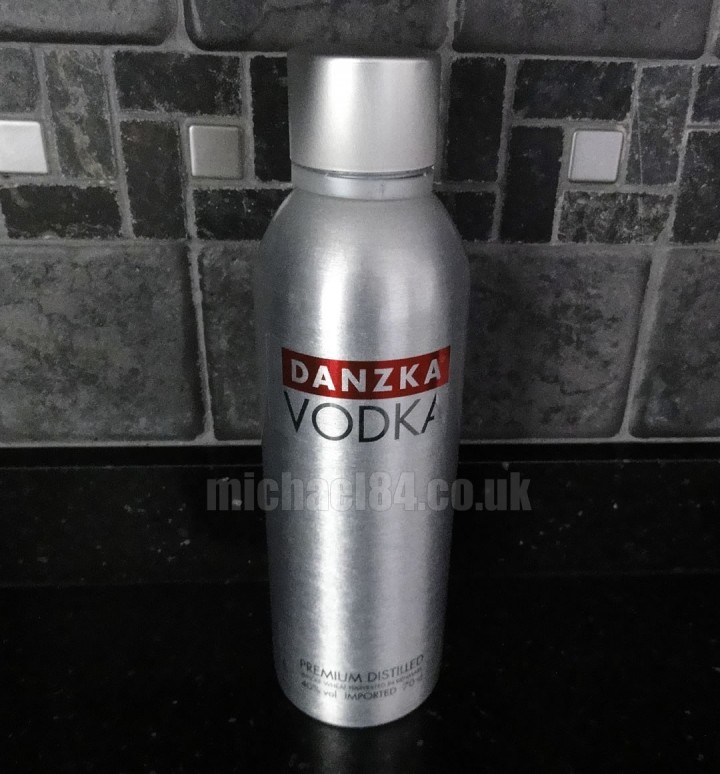 I have so much vodka, so god knows when I will buy more 😀 But I am always looking to see what cool vodkas are around, and I have found a few which I have not had which I might try in the future, that is for another day 😉
Thanks For Reading...Want More? 🙌
Hi, I'm Michael 👋 I'd love you to subscribe to my newsletter for exclusive content & updates on my blog straight to your inbox. (No spam, I promise!)