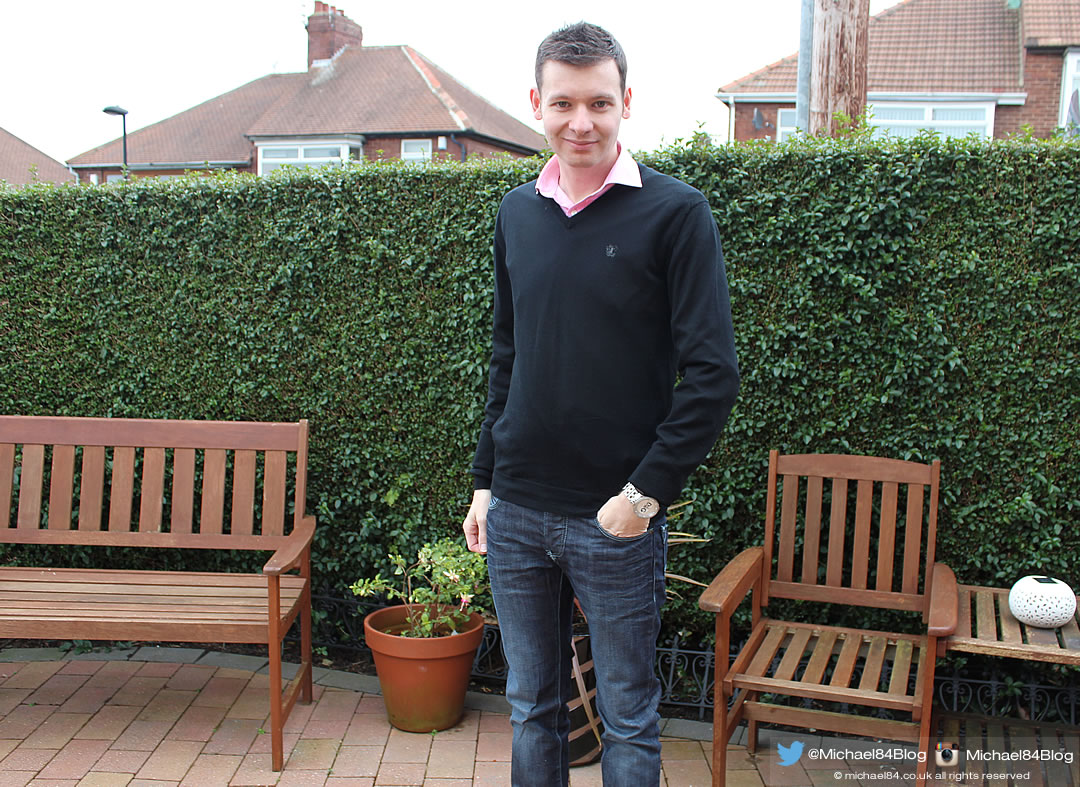 Hello!
I hope you all had a good Valentines Day, mine was pretty good. It did not go all to plan; I had so much food (and wine) that I did not have much in the way of chocolate…I was far too full! Not only that, I changed my mind on the champagne, I decided to save the Cristal and drink my Moet…However I was so full with food and wine that I did not even open the bottle!

It was such a good night of relaxing and indulging, but since I did not drink any of the champagne or have many chocolates, I am extending my Valentines from 1 night to the whole weekend 😀 So tonight I will (hopefully) finally drink my champagne!
I wore some really nice stuff too :p From my new Armani Jeans to my new Jaeger shirt, along with my Tiger Of Sweden knit which I love. The shirt and jeans were bought over Xmas but I have not worn them until yesterday. Also my old lover of a watch, D&G, I can't believe I have had this thing for 7 years! So many memories :p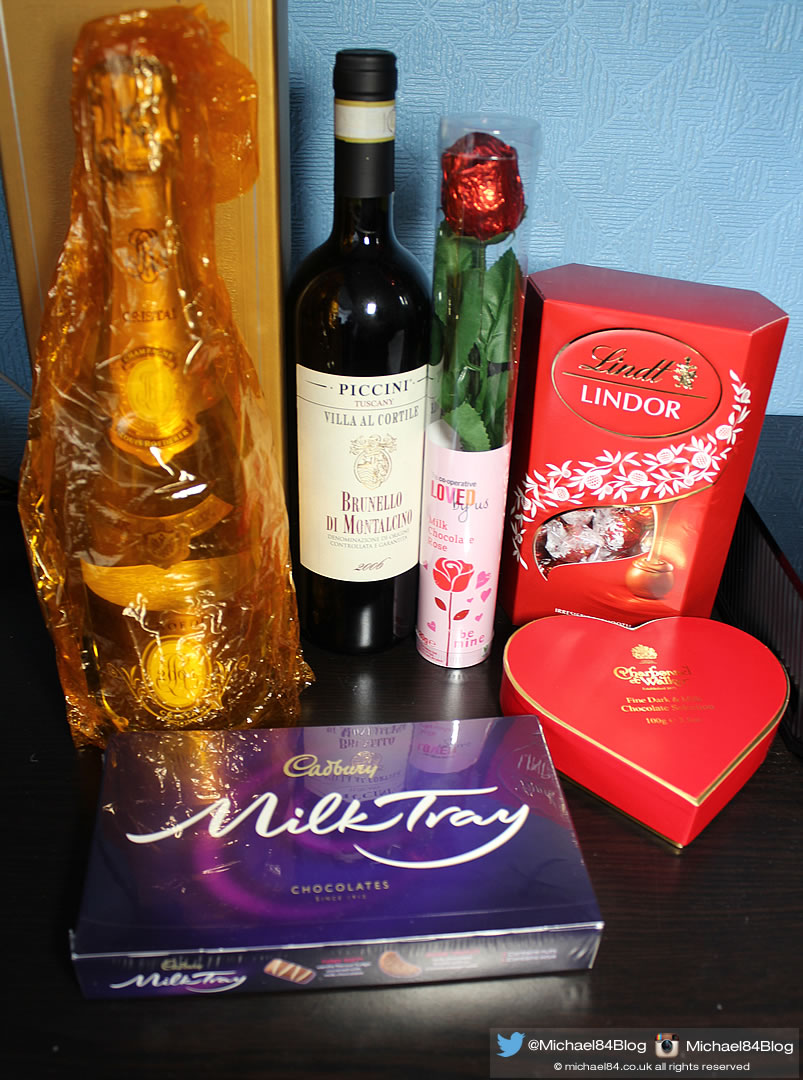 I took this picture early in the morning, when I intended on having Cristal champagne but then changed my mind. My expensive £12.50 chocolates which I have not even tried yet! :p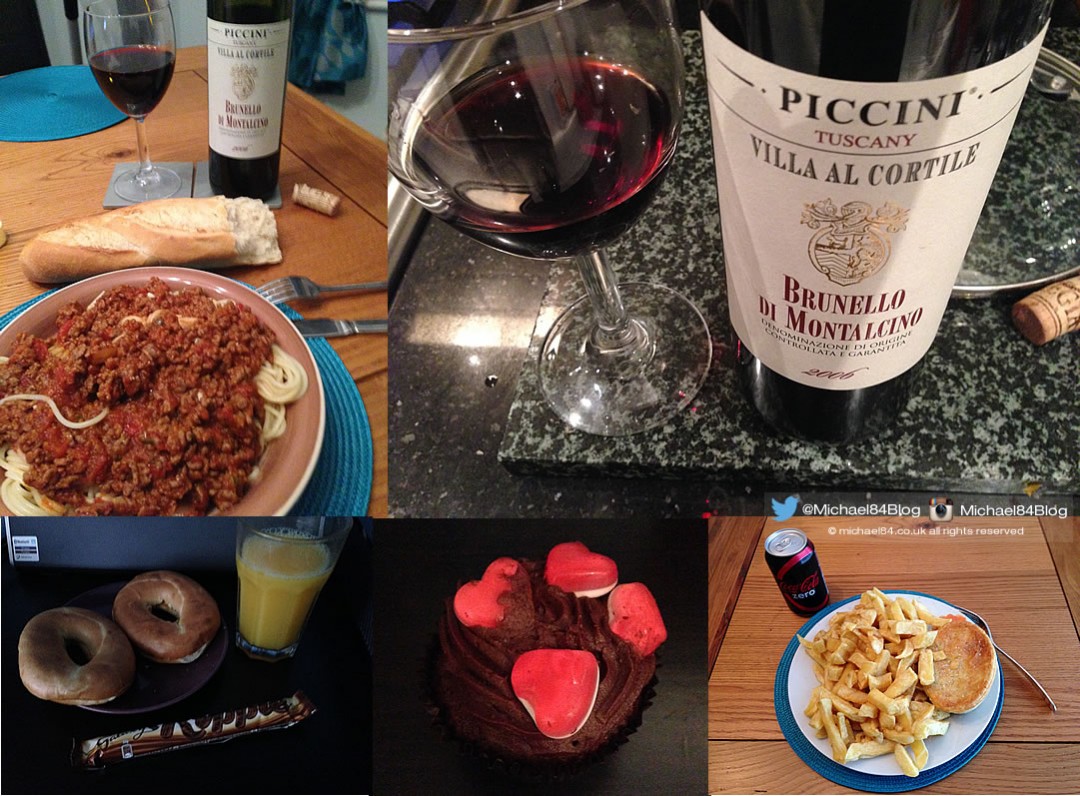 In terms of food I just ate and ate and ate. Bagels & orange juice for breakfast, the biggest ever portion of chips & steak pie from the chippy, for lunch and I made spaghetti Bolognese for dinner. I finally got to try my Brunello wine which I have had for quite a while, I am not a wine expert but it did go well with the spaghetti Bolognese and it tasted pretty good to me. Many hours later I finally had enough room for a valentines day cupcake, and I watched Pain And Gain, which was not what I was expecting, and was funny.
Valentines Day weekend continues 😀
Thanks For Reading...Want More? 🙌
Hi, I'm Michael 👋 I'd love you to subscribe to my newsletter for exclusive content & updates on my blog straight to your inbox. (No spam, I promise!)