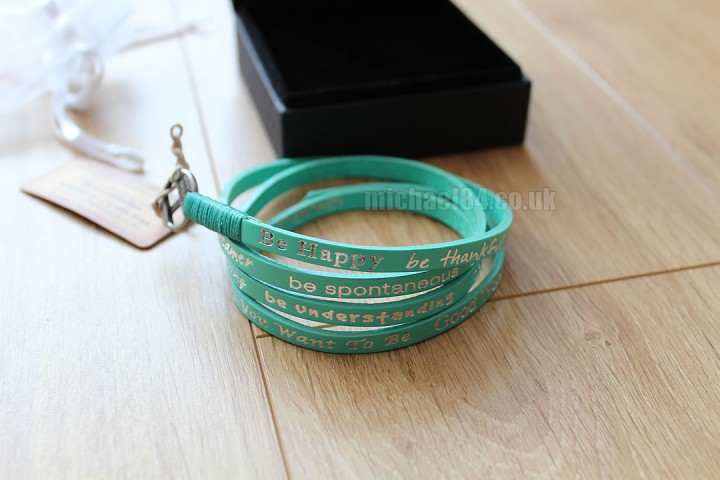 I got my Good Work(s) bracelet, and I love it 😀 Good Work(s) Make a difference is about combining charity and good causes with fashion. 25% of profits of the bracelets go to these charitable causes. Good Work(s) Make a Difference® aims at helping foster underprivileged communities through acts of volunteerism, charity, and advocacy.
The bracelet is 90cm long and is a wrap around style, with foil printed text, and is green genuine leather.
The bracelet reads Be happy, be thankful, be funny, be positive, be confident, be random, be a dreamer, be spontaneous, be adorable, be encouraging, be unique, be forgiving, be understanding, be supportive, be courageous, be everything you want to be, Good Work(s) Make a difference.
There is a wide range of styles and colours available at John Greed, priced at around £35 with some on sale for only £31.50.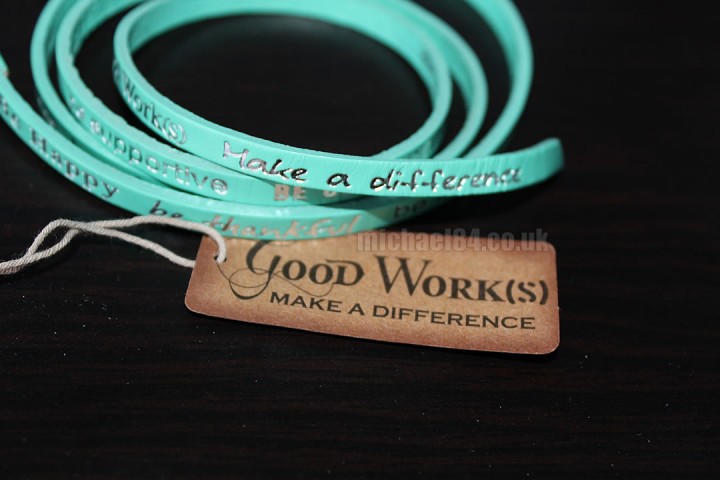 Check our the official Good Work(s) site here.